Friday Roundup: Latest Update on FTX Mess, Bitcoin (BTC) Forms 'Sell-Signaling' Bearish Cross and More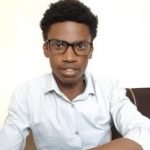 Securities.io is committed to rigorous editorial standards. We may receive compensation when you click on links to products we review. Please view our affiliate disclosure. Trading involves risk which may result in the loss of capital.
Headlines
Metaplex joins Temasek, Softbank, SALT Lending, and Jump Crypto in list of 'tainted' entities that have lost investments in FTX.
FTX owes users a detailed explanation, US senators Elizabeth Warren and Richard Durbin write to SBF and new acting CEO.
Falsehood and omissions in reporting the extent of exposure in the sunk exchange have brought more FUD.
TradingSpot's technical analysis shows Bitcoin could be headed for lows at $10,000.
The crypto market was fairly calm for the better part of Thursday and has thus far maintained this theme on Friday. That is, however, as much welcome news in the broader market. Circulating developments around FTX have induced even more fear among market participants, but there is a general consensus that the market will eventually recover. The immediate concern is if heavy investors may be compelled to dump their assets should still-to-be-accounted-for domino events prove to be a compelling reason.
The latest on the FTX saga
The list of firms affected by the insolvency of FTX has accumulated more names as the ripple effect materializes. A number of firms have directly been impacted by the downfall of FTX, including collateralized yield platform SALT, which halted withdrawal services on Tuesday (Nov 15) after disclosing massive losses. Others that have indirectly been caught up in the resulting mess are BlockFi which had a credit line with FTX US for $400 million and Singapore-based investment giant Temasek which resolved to write down its investment in FTX, totaling $275 million made in two funding rounds.
The latter firm said it made the decision fully intending to stick by it regardless of the results of the exchange's Chapter 11 bankruptcy filing. The investment comprising a $65 mln minority stake for 1.5% in FTX US and the rest in minority stake for about 1% of the exchange's international business equated to a mere 0.09% of Temasek's net portfolio value as of the end of Q1. The state holding company denied direct exposure to FTX token and other digital assets in a Thursday statement confirming the misguided investment decision.
"It is apparent from this investment that perhaps our belief in […] Sam Bankman-Fried […] would appear to have been misplaced."
Jump Trading Group's cryptocurrency-focused arm Jump Crypto refuted reports of closing shop in a Thursday tweet. The crypto-specific unit of the Chicago-headquartered firm added that it is 'still actively investing and trading' despite taking a hit from its exposure to FTX.  Last Friday, Japan-based investment conglomerate Softbank said it had crossed off its investment of around $100 mln in the exchange allotted from its $100 billion Artificial Intelligence-focused Vision Fund.
"If any case of markdown but still that is very not material for us," Softbank CFO Yoshimitsu Goto said in a statement shared alongside Q2 results.
Stephen Hess, the founder of Solana-based NFT platform Metaplex, announced in a series of tweets late Thursday that a company-wide Metaplex employee layoff. Hess cited "the indirect impact on the market" as the rationale for the "more conservative approach," adding that the treasury didn't suffer a hit from direct investment in FTX.
Broken trust within the industry
The industry-shaking episode, which started last week, caught many participants flat-footed. Some firms have purposely misled their users in their updates addressing the degree of exposure to the exchange. Others have categorically denied reports of being affected, only to come out with contradicting statements.
FTX's ex-CEO himself misguided some of the exchange users by assuring that liquidity issues had not impacted its more risk-averse entity FTX US. The bankruptcy filings made last Friday, however, revealed that the foul-up vitiated even the US-operating arm of the exchange. BlockFi founder Flori Marquez also assured clients that the firm was in a healthy financial position, but WSJ later alluded that it was preparing to file for bankruptcy this week.
In a separate event, Chai CEO and Terra co-founder Daniel Shin was taken in by South Korean prosecutors for questioning early yesterday. Local news outlets reporting on the matter have shared more details. Shin was freed from Seoul Southern District Prosecutors' Office today following an interrogation during which he repudiated allegations of dumping his then-LUNA holdings before the crash of Terra and netting approximately 140 billion won
Technical audit report results rejected
Results of a fresh audit into Terra have justified the firm's alleged use of as much as 80,000 BTC (approx. $2.8 billion) to defend its UST stablecoin's peg to the greenback. The technical report, published by the Luna Foundation Guard on Nov 16, was received with heavy criticism from the LUNA community, particularly investors keen to point out the oddities. Further painting it as biased, the announcement technical audit conducted by a 'neutral third party' JS Held was pushed by Do Kwon via his Twitter account, the disgraced founder whose whereabouts are still unknown.
Bahamian securities regulator takes control of FTX digital market's assets
The Securities Commission of Bahamas revealed this week that it authorized the transfer of funds to a wallet it owns for safekeeping, in line with an order from the Supreme Court. n a Thursday release confirming the assumption of control of the asset, the regulator provided an explanation to fund transfers that raised suspicion among observers.
Meanwhile, a duo of Democratic senators in the US have stipulated long-standing concerns about cryptocurrencies. The pair, Elizabeth Warren and Richard Durbin, sent an invitation letter addressed to SBF and John Jay Ray III, who has since taken over as head, requesting "a complete and transparent accounting," including material (document) proof of what transpired and all operations since 2019.
Market remains steadfast heading into the weekend
The chaos around FTX have set off Bitcoin's price volatility and stirred up a sour tone in the digital assets market. Still, they won't culminate in a catastrophic out-turn for the market, according to Silvergate CEO lan Lane.
Speaking during the Oppenheimer Blockchain & Digital Assets Summit, Lane said the crumble of FTX doesn't take away the demand for Bitcoin as the asset has solidified its position in the financial landscape as opposed to other altcoins. The FinTech executive set forth the flagship cryptocurrency will always have demand from buyers, further stating that there is sufficient "liquidity and the capital ratios to support the volatility" associated with the asset.
More firms are set to reveal huge holes left in their books
Also commenting on the FTX crisis, CK Zheng, the former head of risk at Credit Suisse, opined that the exchange's cave-in is potentially the industry's last such occurrence.
"I'm sure there are multiple players that will probably get impacted […] in the following weeks but I would say this […] will be one of the larger ones before the whole cycle really ends," Zheng remarked.
The hedge fund manager defined the event as part of an extended "deleveraging" cycle in the market whose other closely-related victim is Terra.
Blockchain-focused venture firm Multicoin Capital is another name caught in the muddle. The firm disclosed its report and view of the current scenario in a statement, noting that it will take a few weeks before the "effects of the FTX/Alameda contagion fallout" subside. In a Thursday note to investors, the thesis-driven venture firm warned that the FTX collapse will hurt even more firms in the coming days before remediations set in.
"Many trading firms will be wiped out and shut down, which will put pressure on liquidity and volume throughout the crypto ecosystem. We have seen several announcements already on this front, but expect to see more."
Coinbase similarly summed up it will take time for the dust to settle even as the industry contains heavy losses in a  Tuesday research report.
Time to sell Bitcoin?
Citing "second-order effects" from firms that had an interaction with the exchange and/or SBF-led trading firm Alameda, the report authors predicted the winter to extend at least until the end of the year. Further, the report highlighted growing stablecoin dominance, a pointer to a stressed market whose participants are actively seeking out.
TradingShot analysts tracking Bitcoin's trading chart separately noted a bearish cross formation against the moving average convergence divergence (MACD) indicator. They pointed out a significant difference, a channel-down build to the bearish cross as opposed to a channel-up build witnessed for all the previous instances.
"The Sept 16, 2021 cross was limited to 'only' a -18% drop but the other three delivered enormous -50%, -52% and -57% drops A 'standard' (according to this model) -50% drop from [this] bearish cross' candle would push the price down to a little below the $10K barrier, a huge psychological level undoubtedly."
To learn more, visit our Investing in Bitcoin guide.
Sam is a financial content specialist with a keen interest in the blockchain space. He has worked with several firms and media outlets in the Finance and Cybersecurity fields.