Bitcoin Struggles Around $19K Ahead of Weekend: Here's Why BTC Investors Should Remain Confident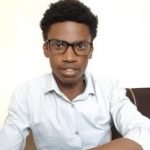 Securities.io is committed to rigorous editorial standards. We may receive compensation when you click on links to products we review. Please view our affiliate disclosure. Trading involves risk which may result in the loss of capital.
Bitcoin has extended its price action below the $20K on Friday after losing support at this level last weekend. The flagship cryptocurrency fell to a multi-month low of $18,290 during Thursday's trading session and an immediate attempt to recover the lost ground saw rejection marginally below $19,470.
Bitcoin was at writing changing hands at $18,845 – down roughly 5% over the past seven days.
Taming inflation has driven Bitcoin price to extreme discounts
Sharing his view on this week's descent, Bloomberg's Mike McGlone observed that the cryptocurrency market has scratched extreme lows. The plunge to this level has been accelerated by investor fears following the Federal Reserve's decision to raise the federal funds rate by 75 basis points. In many senses, this hike to a 15-year high Fed funds rate dampens the outlook for risk assets, including cryptocurrencies.
Earlier this month, McGlone suggested that Bitcoin will likely trend similar to gold and treasury bonds despite suffering in the present market. The Bloomberg Intelligence Senior Commodity strategist wrote in the latest edition of the Crypto Outlook report that the asset is a "wildcard" set to make a robust recovery once the stock market bottoms out. He additionally theorized that the mechanisms of demand and supply i.e. scaled adoption and decreasing token supply, suggest that the prices will climb up over time.
The impact of the Federal Reserve
McGlone acknowledged the role of the US Federal Reserve's monetary policy in the current bear market, given the Fed has indicated that there are more interest rate hikes to come. The markets strategist noted that the Federal Reserve will eventually need to shift from the monetary policy of quantitative tightening, at which point Bitcoin is positioned to benefit most. While a date for when the Federal Reserve pulls the plug on its current measures remains unknown, some analysts have predicted a slowdown could likely come around Q1 2023.
deVere Group CEO Nigel Green observes that Bitcoin whales are priming up to buy big
In a blog post published last week Wednesday, deVere Group CEO Nigel Green revealed that he is buying the dip in the current bear market, terming the situation as a "key buying opportunity." The fintech executive gave his assessment of the current market condition, remarking that it is an opportunity to stack up with a long-term view.
Green said that Bitcoin and all other risk assets have been feeling the effects of the aggressive recovery of the US dollar. This, he explained, is due to the Federal Reserve's aggressive monetary policy that has equally affected global stock markets. The deVere Group CEO also noted that beyond the long-term view, he has been closely following on-chain metrics that suggest it is prime time to buy into the asset class.
Whale action suggests there could be an upturn
The deVere Group founder highlighted that Bitcoin whales have been selling, which has the impact of lowering market prices as others become frightened and panic-sell. As a result, the main actors are able to buy back into the token even more heavily at a later date, but for less money. He further opined that investors are likely getting ready to add to their holdings in the coming weeks.
Green observed that whale activity reveals that there have been 103 new wallets holding between 10,000 and 100,000 Bitcoins. He marked out that these factors, in addition to the fundamentals of crypto, have presented the current dip as a discount. Overall, Green is convinced that despite the recent turbulence, Bitcoin and other leading cryptocurrencies are headed for an upward trajectory.
US Congressman questions the intrinsic and societal value of Bitcoin
Outside the market, the leading cryptocurrency has attracted more brickbats, this time from US lawmakers. In an interview with CNBC, US congressman from California Brad Sherman contested the potential of Bitcoin as a future reliable currency on the grounds that the leading crypto asset lacks the backing needed to improve the economy. Sherman inveighed against Bitcoin as having neither societal nor intrinsic value, adding that it is notorious for facilitating crimes like tax evasion.
The lawmaker, who has been pushing for the outlawing of Bitcoin, has admitted that it is impossible to ban it at the moment, but the government can 'regain control' by putting up more regulations. He also pointed out that if it is successfully regulated by imposing know your customer and anti-money laundering regulations, Bitcoin might lose its interest due to an inability to match the dollar.
To learn more about Bitcoin check out our Investing in Bitcoin guide.
Sam is a financial content specialist with a keen interest in the blockchain space. He has worked with several firms and media outlets in the Finance and Cybersecurity fields.