Bitcoin Mining Profitability Falls to Nearly Two-Year Low as Saylor Expects Price to Return to November ATH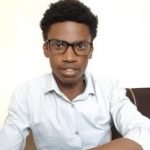 Published
2 months ago
on
Securities.io is committed to rigorous editorial standards. We may receive compensation when you click on links to products we review. Please view our affiliate disclosure. Trading involves risk which may result in the loss of capital.
The arrival of Cardano's delayed upgrade Vasil, a week after Ethereum's much-publicized mainnet transition to PoS consensus, was arguably this week's biggest headline event in the blockchain space. The two milestones advance the respective networks uniquely. However, both saw their impact on the market suppressed by a wave of several bearish macro events.
"Ethereum Merge resulting in downside teaches us a valuable lesson. The global macro environment supersedes everything. If the global markets were generally bullish, then the Merge would have resulted in a pump. But it didn't. This goes for Bitcoin as well," market analyst Kevin Svenson observed.
Bitcoin equally delivered its fair share of developments this week, including a slump in BTC price to the lowest level since mid-June. Here is more that you missed around Bitcoin:
Bitcoin mining profitability slides to October 2020 levels as difficulty establishes new highs
Bitcoin mining difficulty and profitability figures have flashed extreme signals in September, with the former touching a new peak recently amidst the bearish crypto market. Several factors have frustrated Bitcoin bulls this year, but as a sign of relief, Bitcoin's mining difficulty recently climbed to all-time high levels. This metric, which defines the complexity of work that a miner would have to do to verify transactions or mine tokens on the blockchain, reached 32.05 trillion hashes as of block 753,984 on Sept 13, according to BTC.com data.
Mining difficulty, which changes about every two weeks for Bitcoin, reset the previous peak of 31.25 trillion hashes, whose gains had been primarily slashed by the power supply issues due to extreme heat in the summer. The heatwaves have since eased up, and public miners have equally been adding more rigs to boost their hashing power. The latest increase in mining difficulty, calculated at 3.45%, represents the fourth consecutive rise in hashrate. These include a 9.26% increase in the fortnight ending Aug 31, 0.63% on Aug 18, and +1.74% on Aug 4.
A sustained rise in mining difficulty could inspire Bitcoin to rally and break the $20,000 level where it has continually suffered rejections. The likes of Bitcoin-focused fintech company River are funding the optimism, with the firm recently announcing an acquisition of 3,000 more ASIC miners, contrary to others who have been winding down operations. The rigs will be powered by renewable energy.
BitInfoCharts data also shows that Bitcoin mining profitability is hovering around its lowest level in almost two years. The daily profitability estimate fell to $0.0678/Day for 1 THash/s on Sept 19 and $0.0696 on Sept 22, coinciding with a two-week high hash rate of 262 Ehash/s on Sept 18. Notably, the last time profitability fell under $0.068/Day for 1 THash/s was mid-Oct 2020.
MicroStrategy adds 301 BTC after announcing plans to sell up to $500M in stock
Software and cloud-based services provider MicroStrategy has turned the  bearish market to good account by adding more Bitcoin to its holdings. As per an official filing with the SEC reported on Tuesday, the firm added 301 Bitcoin purchased at an average price of about $19,851, totaling around $6 million. The purchases were completed across a seven-week period between August and mid-September.
The latest purchase leaves MicroStrategy's (and its subsidiaries) portfolio with well over 130,000 BTC, which it has bought for a net price of $3.98 billion, including expenses and fees. This translates into roughly $30,639 per coin, which, compared to the current market prices, shows the company's strategy lies well over $10,000 in loss per coin.
The story of a bold bet
The purchase of 301 BTC came barely a week after MicroStrategy disclosed plans to sell up to $500 million in class A common stocks, intending to buy more Bitcoin. Last Friday, the largest corporate holder of Bitcoin filed with the US Securities and Exchange Commission (SEC), revealing that it has contracted the services of two global investment firms, BTIG and Cowen, as agents to help it sell its company shares. In addition to covering expenses related to general corporate duties, MicroStrategy said in the filing that it would use some of the earnings to buy more Bitcoin.
The company didn't explicitly specify the sum of Bitcoin holdings it's targeting to acquire or provide a specific date for the sales. The filing, however, alluded that it could use all earnings to purchase additional Bitcoin. It also detailed that MicroStrategy will continue monitoring the market to determine whether it is feasible to finance the acquisitions. Last month, Saylor and MicroStrategy were sued by the Washington DC Attorney General for allegations of tax fraud.
The latest BTC acquisition shows that despite co-founder and Bitcoin protagonist Michael Saylor stepping down as CEO, MicroStrategy remains firm on a path to becoming a crypto proxy. Since MicroStrategy began acquiring crypto in 2020, it has accumulated 129,699 tokens worth over $2.8 billion in the current market. This massive size has meant its stock performance has become tethered to the price of Bitcoin and equally suffered in the recent crypto downturn.
Saylor believes Bitcoin will return to November high in four years
Before Saylor's resignation as CEO, MicroStrategy had posted a $918 million loss on its token holdings, particularly inflated by the impairment charge imposed on the Bitcoin strategy. It will take MicroStrategy quite some effort before it can see a reprieve and recover the more than $1.5 billion it has lost in value since it debuted the Bitcoin initiative in 2020.
The business executive remains confident that Bitcoin will recover and recently projected the asset to return to its November highs in less than four years. In the long-term, Saylor expects the asset's value to rise significantly to $500,000 in the next decade if it catches up to gold in terms of market capital. In an interview on MarketWatch's The Best New Ideas in Money Festival, the Bitcoin maxi revealed that the company is working on secure enterprise-grade Lightning wallets.
He justified his projection, explaining that Bitcoin appears to have reached its bottom price going by its four-year moving average, spotted at around $20,000.  Saylor, whose personal portfolio has 17,732 BTC, observed that Bitcoin has hovered around this mark several times already, making it a 'stable' base.
To learn more, visit our Investing in Bitcoin guide.
Sam is a financial content specialist with a keen interest in the blockchain space. He has worked with several firms and media outlets in the Finance and Cybersecurity fields.