Bitcoin Lightning Network Closes in on 5,000 BTC Capacity Undeterred by Bear Market Headwinds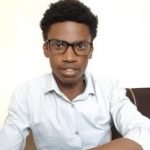 Securities.io is committed to rigorous editorial standards. We may receive compensation when you click on links to products we review. Please view our affiliate disclosure. Trading involves risk which may result in the loss of capital.
The Bitcoin Lightning Network (LN) capacity is on its way to reaching the 5,000 BTC milestone less than four months after surpassing 4,000 BTC. 1ml.com data shows that the layer-2 network's capacity is currently 4,977.51 BTC translating to approximately $99 million at writing. The climb towards this milestone comes against a crypto winter that has seen the flagship cryptocurrency shed roughly 60% in value this year.
Market data shows that Bitcoin has struggled to reclaim $20K in the last five weeks. The accrued gains in previous attempts to clear the psychological mark during this period have been wiped away almost instantly. Messari's price chart shows that the promising attempt out of this range on Sept 9 faced rejection at $22,350. The persistent dips below this consolidation zone, especially in the last three weeks, mount pressure on bulls whose resilience has been seriously tested this year.
Bitcoin was last spotted trading around $19,900 – up 3.80% on the day. The current price range is an area of great interest for potential buyers looking to scoop up the asset f its registers further losses towards an optimal entry point under $18K. Historical monthly returns data shows that October has predominately been a good month, having registered green candles in all but one instance – 2018's bear market – in the last seven years.
5,000 BTC capacity milestone and what it means
The layer-2 technology built on Bitcoin is designed to facilitate near-instant peer-to-peer payment transactions. The cumulative Bitcoin (BTC) sum locked in all public channels has traced an exponential path. Bitcoin Visuals' chart of LN capacity indeed shows a two-year period of stifled growth between March 2019 and March 2021. However, this capacity has increased more than four times in the last 18 months, with approximately 1,800 BTC locked since Nov 2021, when the asset reached its highest value (dollar terms) in history.
The steady increase in the locked-up Bitcoin, which represents liquidity, reflects growing support from the wider community. Business intelligence and analytics firm MicroStrategy last week posted a job advertisement for a Bitcoin Lightning developer as it seeks to build a Lightning Network SaaS platform. MicroStrategy is currently the largest public Bitcoin holder, with a massive 130,000 BTC to its name.
The LN capacity isn't the only metric that supporters should celebrate, according to Galoy CEO Nicolas Burtey, who recently pointed out that the payment velocity per channel figure also looks healthy.
The Bitcoin LN has achieved popularity in some countries like Senegal, El Salvador, and Mozambique, as well as the British territories of the Isle of Man and Gibraltar. Despite this fair share of positives, it has been criticized in recent years for failing to meet expectations since its launch in 2018.
Bitcoin total hash rate touches new highs despite macroeconomic price deterrents
Bitcoin mining power reached an all-time high of 241.72m TH/s (based on a 7-day average) on Oct 3, as per data from Blockchain.com. The new peak follows a five-week period of hovering between $215 m and $235m TH/s. Markedly, the growth defies Bitcoin's underwhelming price action in recent days. Analysts ascribe this confidence to the high inflationary environment that has renewed interest in Bitcoin among investors moving away from fiat EU currencies like the pound and the euro.
The interest in altcoins, however, appears to be fading. Market intelligence platform Santiment observed last week that the asset's trading volume ranged at a three-month high at the end of September.
"Bitcoin's trading volume has steadily risen since mid-June, while other top cap assets are declining. Trader interests are beginning to return to relative safe haven assets like $BTC, while the rest of the markets have less trading interest."
Bitcoin's emissions drop against an increasing hash rate, CCAF report finds
According to a new study by Cambridge University's Centre for Alternative Finance (CCAF) titled 'A deep dive into Bitcoin's environmental impact,' Bitcoin has been responsible for 0.1% of all greenhouse gas emissions this year. A report published last Tuesday following the study shows that the leading digital asset's greenhouse gas emissions totaled 48.35 MtCO2e (metric tons of carbon dioxide equivalent) in 2022.
While this is still a significant figure, it averages nearly the same emission intensity as that of countries like Nepal and is 14% lower than Bitcoin's total gas emissions seen in 2021 – 56.29 MtCO2e. Also, as a sign of heightened activity on the Bitcoin blockchain in recent years, nearly 92% of its historical figure of 199.65 MtCO2e in emissions has been seen since 2018. The report explained that the recent reduction in emissions is likely a result of retiring old mining rigs caused by decreased mining profitability in this extended bear market.
A fall in the mining rewards per unit of computing power has pushed miners to move to more efficient hardware in a bid to max out their profit edge. This is verified by the metrics indicating that as of Sept 21, the year-to-date performance of Bitcoin showed a bulge in hash rate from 137.76 EH/s to 242.13 EH/s, while the annual electricity consumption has declined by 1.1%, from 96.48 TWh to 95.42 TWh. On how Bitcoin sources its power, the new report indicates that coal accounts for 36.6% – the largest single energy stream.
"The results show that fossil fuels account for almost two-thirds of the total electricity mix (62.4%) and sustainable energy sources 37.6% (of which 26.3% are renewables and 11.3% nuclear). This noticeably deviates from industry findings that estimate the share of sustainable energy sources in Bitcoin's electricity mix to be 59.5%," the author summed.
To learn more, visit our Investing in Bitcoin guide.
Sam is a financial content specialist with a keen interest in the blockchain space. He has worked with several firms and media outlets in the Finance and Cybersecurity fields.