Bitcoin Enters Q4 With Three Consecutive Quarterly Losses: What Next for BTC Holders?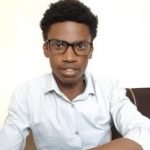 Published
2 months ago
on
Securities.io is committed to rigorous editorial standards. We may receive compensation when you click on links to products we review. Please view our affiliate disclosure. Trading involves risk which may result in the loss of capital.
A cocktail of concerns around the Russia-Ukraine geopolitical conflict, potential strict regulation, an intense risk-off sentiment, the US Federal Reserve policy & interest rate hikes and inflation concerns have contributed to the poor performance of the wider cryptocurrency sector this year. Bitcoin, in particular, has recorded back-to-back-to-back quarterly losses this year.
The leading cryptocurrency by market capital briefly crossed $20K on Sept 31, reaching as high as $20,110 before shedding the gains at nearly the same intensity. The unsuccessful attempt to claim the key level on the final day of September saw Bitcoin seal off the month in the red. The negative monthly close marks a six-year consecutive spell of returning losses in September
October is historically a recovery month; could it be the case again?
Breaking out of the current psychological zone remains the key target for bulls heading into October, which has historically inspired positive returns.
Market observers weigh that this trend could help uplift the market sentiment amid the prevailing bearish conditions worsened by the macroeconomic picture. Bitcoin's monthly returns data backs this projection of a price advance while technicals indicate the market leader is swinging in oversold zones. On-chain data, on the other hand, shows that Bitcoin is undervalued and in an favorable range to stage for a potential long outlook.
In the last three years, Bitcoin has registered double-digit gains across October after recording negative returns in September, which was the case last month. The current price action, however, doesn't wholly compare favorably to last year's trading action in October 2021.
Bitcoin price shot up from $44K at the start of the month, nearly grazing $66K on Oct 20 and then an all-time high of $68,790 three weeks later. This month, Bitcoin enters the month trading less than half last year's entry price point but analysts behind the projection argue the contrast won't hamper an upward price movement.
The majority of altcoins are also stuck in the same mud as Bitcoin. The native tokens for Cardano (ADA), Solana (SOL), and Polygon (MATIC) are also hovering slightly in the red on the day.
As far as developments in and around the network go, MicroStrategy is pursuing its mission on Bitcoin with plans to hire a Bitcoin Lightning network software engineer.
MicroStrategy to build a Lightning Network SaaS platform
MicroStrategy, the Michael Saylor-founded software and business intelligence company, is looking to recruit a software engineer to expand its Bitcoin initiative. The technology firm plans to create its software-as-a-service (SaaS) platform based on the Bitcoin Lightning Network to empower enterprises with solutions for creating new e-commerce use cases for the Bitcoin layer two scaling network.
MicroStrategy, one of the largest token holders of the top digital asset, with about 130,000 BTC, recently saw its CEO Michael Saylor step down, citing the need to devote his commitment to the Bitcoin strategy. Saylor said that the intention of targeting a Bitcoin specialist is part of ongoing research and development efforts in the company targeting to establish eCommerce use cases, including enterprise Lightning servers, enterprise authentication, and enterprise Lightning wallet.
The former business executive currently serving as executive chairman, has since realigned his focus to acquiring Bitcoin. He previously described Lightning as an important technological advance that will see MicroStrategy maximize its impact in cyberspace and spread crypto. Reasonably so, the firm is, on its end, working to onboard more people via solutions on the Lightning Network.
To learn more, visit our Investing in Bitcoin guide.
Sam is a financial content specialist with a keen interest in the blockchain space. He has worked with several firms and media outlets in the Finance and Cybersecurity fields.