Bitcoin Set for Second Consecutive Negative Monthly Close, Ethereum Sheds 14% in September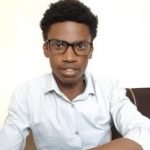 Published
2 months ago
on
Securities.io is committed to rigorous editorial standards. We may receive compensation when you click on links to products we review. Please view our affiliate disclosure. Trading involves risk which may result in the loss of capital.
Bitcoin is hovering sideways below the $19,500 resistance zone on Friday. Meanwhile, Ethereum has continued trying to gain ground above $1,300 ahead of the weekend that ushers in October. The cool-off follows sharp volatility that saw the former register a three-and-half-week high marginally above $20,000 during Tuesday's trading session. The spike pushed the global cryptocurrency market capital briefly above $1 trillion but has since retreated to $945 billion.
Blockchain analytics platform Santiment observed that the midweek gains saw many traders turn to profit-taking. In a tweet, the team noted that many holders were keen on Bitcoin breaching $20K as it presented a perfect selling opportunity which they ultimately capitalized.
September's Bitcoin price course
Despite charting a series of dips in the last week of August, Bitcoin hang on above the $20Kmark on the first day of September. A close below this psychological mark later today will, therefore, make it the second month in a row where Bitcoin has seen a lower monthly close. Coinglass data shows that Bitcoin price, albeit up by approximately 2% over the last seven days, is down 3.68% in the red this month.
A negative monthly close in September means Bitcoin has registered losses in three successive quarters for the first time in history. A higher close this month, on the other hand, will mark the first September ever in profit for Bitcoin since 2016. Granted Bitcoin price could see a fresh increase above this crucial level, the ascent will hardly be enough to inspire a strong rally.
Bitcoin profitability for long-term holders revisits December 2018 lows
Another reason Bitcoin faces an uphill task making any significant movement northwards in the near term, is the decline in profitability for long-term holders to a multi-year low. The average Bitcoin long-term holder is currently selling at a loss of roughly 42% – a daily profitability figure observed last at the peak of the bear market in 2018, as per Glassnode.
In the previous occurrence, Bitcoin price bottomed before registering decent gains. The current market conditions, however, make it hard for the asset to chart a similar path. For starters, Bitcoin's increasing correlation with tech stocks impedes a break as the latter market has performed poorly thus far this year. The recent heavy miner sell-offs and failure to tame inflation also further dent chances of modest profitability among investors.
Bitcoin miners traditionally sit on their stash, waiting for prices to guarantee maximum profits before dumping. This is not the case at present, as growing mining difficulty and increasing energy costs have pushed them to sell their stashes, reflected by huge sell-offs.
Altcoins follow Bitcoin
Ethereum is almost certainly headed for a negative close this month but its quarterly figures remain convincing. Ether's price jumped by 56.62% across July – a massive upswing that offsets the negative 7.33% returns registered in August. Ethereum is currently down 13.79% in September but has over 23% in gains in Q3, according to Coinglass.
The absence of any significant price boosts has left the broader altcoin market trailing Bitcoin. Ethereum, which spent the first half of September above $1,500, has been unable to reclaim $1,400 since Sept 18, Messari data shows.
The much-anticipated Merge event generated downside momentum weakening the price of the Ether token. ETH miners massively dumping their tokens ahead of the mainnet transition to PoS also contributed to the downturn in the Ethereum market. The premier altcoin isn't the only one to trim gains from early September. Cardano (ADA) and Avalanche (AVAX) have also traced similar price courses.
What next for Bitcoin and Ethereum?
Some analysts have set forth that the flagship cryptocurrency has room for a minor upside, notwithstanding the current stagnation. Pseudonymous trader Crypto Capo shared in a tweet that the immediate plunge from the local highs doesn't necessarily imply a rejection. To guarantee a higher closing than its opening price in September, the BTC/USD has to return to $20,000, which is a reasonable target for bulls considering this group is well positioned to determine the eventual outcome.
"BTC now in position for a green monthly close, if it can hold through Friday. Taking profits along the way," aggregator Material Indicators shared on Twitter earlier.
To learn more, check out our Investing in Bitcoin and Investing in Ethereum guide.
Sam is a financial content specialist with a keen interest in the blockchain space. He has worked with several firms and media outlets in the Finance and Cybersecurity fields.