Mining Difficulty and Hashrate at ATH Levels, Proposed Mining Tax Ditched in Debt Ceiling Deal, and More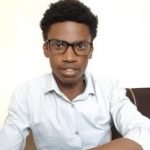 Published
4 months ago
on
Securities.io is committed to rigorous editorial standards. We may receive compensation when you click on links to products we review. Please view our affiliate disclosure. Trading involves risk which may result in the loss of capital.
US President Joe Biden and House Representative Kevin McCarthy on late Saturday made progress on talks around the US government's debt limit as they reached a last-minute preliminary deal to avoid a potential default.
The finalized bipartisan budget deal presented on Sunday is expected to pass through the House rules committee on Tuesday afternoon before coming up to an even bigger test when it lands in the House for a vote on Wednesday. The bill, which seeks to raise the government's $31.4 trillion debt ceiling for two years, will then materialize after a Senate vote. Notably, there is an urgency to enact the legislation ahead of a June 5 deadline confirmed by Secretary of the Treasury Janet Yellen, after which the US will run out of money to pay all its bills.
Proposed 30% Bitcoin mining excise tax scrapped, Congressman confirms
The tentative agreement put forward by lawmakers and the White House entails several delicate compromises on spending and borrowing, which could present a challenge during the House and Senate vote. Markedly, the deal blocked some clauses on previously proposed taxes. Congressman Warren Davidson confirmed that the deal successfully struck out certain proposed taxes by the Biden administration, including a 30% tax on crypto miners' electricity bills. The proposed Digital Asset Mining Energy excise tax would have affected both proof-of-stake and proof-of-work networks, impacting Bitcoin and Ethereum, despite their significantly different levels of power usage, but will not be implemented if the current budget deal remains unchanged.
The DAME tax faced criticism from the crypto industry, with arguments that it would push mining operations offshore rather than address the concerns raised. Earlier this month, Democratic presidential candidate Robert F. Kennedy Jr. shared his take on the same in a tweet, remarking that the "environmental argument is a selective pretext meant to suppress" crypto as it "threatens elite power structures". It has to be noted that even though the tax was scrapped, the administration could well introduce similar legislation later on since it maintains that mining companies should account for the environmental and social costs of their operations. Environmental groups have also claimed that Bitcoin mining contributes to pollution and strains electrical grids.
Bitcoin halves its mining emissions intensity in three years, falling below 300 g/kWh
Recent data suggests that the emissions intensity associated with Bitcoin mining has reached an unprecedented low point. Climate technology venture investor and activist Daniel Batten observed that for the first time, Bitcoin's emissions intensity has dipped below the 300g/kWh threshold, a remarkable feat the network achieved in just over three years. Batten argued that no other industry is matching this rate of growth in sustainability.
The decline in emission intensity can be attributed to the increased use of sustainable energy sources and continuous advancement in mining hardware. The latter has significantly bolstered the efficiency of mining operations. At the same time, the allure of countries rich in sustainable energy, such as those in Scandinavia, has drawn Bitcoin mining operators in hordes. Electricity rates in these regions have dipped into fair territory – Bitcoin miners in Finland, as well as the northern parts of Norway and Sweden, are getting paid for their electricity consumption.
Mining difficulty and hashrate are ATH levels as miners increasingly HODL their stashes
In the market, traders have been conflicted over the direction the leading digital asset will take for the better part of May. The pending resolution to the debt ceiling issue has, however, seemingly brought to closure major macroeconomic concerns for Bitcoin.
An apparent boost to the fundamentals to watch this week is Bitcoin's mining difficulty which is expected to grow 3.27% to 51.17 T on May 31. This difficulty estimate would mark a new all-time and the first instance of the figure surpassing the 50 trillion mark. Bitcoin network's hashrate is also at its highest levels. The average hashrate (hash/s) per day at writing was 386.857 Ehash/s, representing an increase of 3.19% in the last 24 hours as per BitInfoCharts data.
Miners and investors alike aren't selling their Bitcoin
Recovering market prices have motivated most miners to hold on to their Bitcoin. On-chain intelligence and analytics platform Glassnode observed that the trend has been cemented in the post-FTX environment after miners sold as much as 17K Bitcoin per month at the worst of the bear market in Q3 last year. Now miners (excluding Patoshi and some unidentified early miners) have their balance sheets in the green with an additional 8.2K Bitcoin, pushing their total holdings to 78.5K.
Like their miner counterparts, investors have embraced this steadfast approach, choosing to retain their Bitcoin. Glassnode's findings indicate that long-term investors continually refuse to sell, fueling the surge in hodled Bitcoin. The cumulative figure of 'Hodled and Lost Coins' recently reached a staggering 7,725,079 Bitcoin, the highest level of any day in the past five years. Shrimps, defined as holders of less than 1 Bitcoin, have also been adding to their BTC holdings rapidly. Their monthly accumulation stands at an impressive 24.6K Bitcoin, catapulting their aggregate holdings to a record-high 1.31 million Bitcoin. It is worth highlighting that the Shrimps have engaged in just 224 out of the 5,226 trading days, with 160 of these instances in the last year alone.
To learn more about Bitcoin, check out our Investing in Bitcoin guide.
Business mining updates – Canaan and Riot Platforms
Canaan's BTC mining revenue grew in Q1 despite a challenging market environment
Singapore-headquartered Bitcoin miner Canaan recorded an increase in mining revenue during the first quarter of 2023, despite overall revenue declining. During this period, Canaan generated $11.1 million in mining revenue, marking a 3.3% rise from the previous quarter and 130.2% from Q1 2022. The growth in revenue aligned with the recovery of Bitcoin's value, which swelled 70%.
In a statement accompanying its unaudited Q1 financial results posted last Friday, CEO Nangeng Zhang said Canaan is dedicated to expanding its mining operations and diversifying into other countries, a move aimed at strengthening the company's mining business and taking advantage of the favorable conditions in various jurisdictions. Mining costs amounted to $27.3 million, a spike from the $23.6 million of Q4 2022, while the depreciation value attributed to mining machines deployed during this quarter was $16.3 million, growing from $12.6 million in the previous quarter.
Financial performance
Canaan's first-quarter revenue totaled $55.2 million, down from $58.3 million in Q4 2022. Chief Financial Officer James Jin Cheng explained that the decrease was primarily due to an industry-wide reduction in selling prices and delays in payment and shipment caused by US bank failures. Notwithstanding the challenging market conditions, Canaan managed to narrow its operating loss by 31.4%, an achievement attributed to diligent cost and expense control measures implemented by the company.
The Asian-based miner cut its total loss from operations to $85.7 million in the three-month period, while the operating expenses totaled $38.1 million, decreasing from $60.8 million in Q4 2022. The report also indicated that the net loss in Q1 was $84.4 million from $91.6 million in the previous quarter. The diluted net loss per American depositary share (ADS) dipped slightly from $0.55 to $0.51. Canaan held 623 Bitcoin as of March 31, worth about $13.4 million, while its cash and cash equivalents amounted to $72 million.
Riot ditches auditor Marcum for 'Big Four' accounting firm Deloitte
In other news, Colorado-headquartered miner Riot Platforms recently made a change of its preferred accounting firm after dismissing its previous partner Marcum on May 18. The Bitcoin mining firm settled on Deloitte to assume the role. Marcum had previously audited Riot's consolidated financial statements for the fiscal years spanning 2018 to 2022. Deloitte will now serve as the independent registered public accounting firm for the year.
The switch was not prompted by any disagreements regarding accounting principles, financial statement disclosures, or audit scope and procedure, as stated in a filing with the SEC. Though not legally mandated, a stockholder vote on this change has been proposed and is scheduled for June 27, consistent with good corporate practice. The change in auditors comes amidst concerns about major accounting firms' tendency to shun providing auditing services to crypto firms.
Last December, Mazars Group suspended its work with crypto firms, including Crypto.com and Binance. Likewise, accounting firm Armanino paused its operations within the crypto industry, despite conducting multiple proof-of-reserves audits for Kraken last year. Nearly half of some 24 surveyed crypto companies, as recently reported by Bloomberg, receive audit services from one of the 'Big Four' firms – Deloitte, Ernst & Young, PwC, and KPMG. Notable players in the industry, such as Coinbase, Circle, and Ripple, have their annual audits performed by Deloitte.
Sam is a financial content specialist with a keen interest in the blockchain space. He has worked with several firms and media outlets in the Finance and Cybersecurity fields.