Bipartisan Agreement on US Debt Ceiling Sends Bitcoin Above $28K Ahead of Weekly Close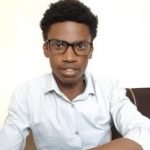 Securities.io is committed to rigorous editorial standards. We may receive compensation when you click on links to products we review. Please view our affiliate disclosure. Trading involves risk which may result in the loss of capital.
US President Joe Biden and House Speaker Kevin McCarthy on Saturday agreed to a deal in principle to raise the federal government's $3.4 trillion debt ceiling with only a few days left before the June 5 deadline.
Averting a debt ceiling crisis
The tentative arrangement entails an appropriations agreement in the 2024 and 2025 budgets and a two-year debt limit extension through January 2025, putting the issue to bed until after the coming elections. Though it is not finalized and still pending approval from the House of Representatives and Senate, Saturday's compromise comes as a right step toward avoiding an economically destabilizing default. In a update on Sunday, Biden delivered his remarks on the agreement asking legislators to expedite the same.
"Speaker McCarthy and I reached a bipartisan budget agreement that will prevent the worst possible crisis – a default for the first time in our nation's history. I strongly urge Congress to pass the agreement right away," the POTUS page wrote on Sunday.
Biden previously asked lawmakers to present a budget proposal to counter the plans he unveiled back in March, which included higher taxes on those earning more than $400,000 a year
The latest agreement needs to win congressional approval next week from a Republican-led (222-213) House and Democratic-controlled (51-49) Senate. Republicans have been insistent on a deal that cuts federal spending on areas like education as part of the measures to slow the growth of the US debt. Democrats, on the other hand, have called out Republicans for treading dangerous economic waters and instead advocated for higher taxation of the wealthy and companies while increasing spending on programs like free community college.
Approval from the narrowly divided Congress on Wednesday will end a months-long standoff involving the uncomfortable negotiations, as stated by McCarthy. Markedly, the divide between the hard-right Republicans and progressive Democrats in each chamber inherently presents opportunities that could slow down the process.
"President Biden wanted to spend more and raise taxes.  Republicans fought —and won— to reduce spending and stop Biden from radical overreach," the House Speaker said.
News of US debt ceiling deal delivered support to crypto markets. Bitcoin welcomed modest gains, printing a series of green candles on the daily chart on its way above $27,200 before consolidating and climbing towards $28,100, where it was last spotted at the time of writing.
A green weekly candle will be a relief for bulls, given that Bitcoin has sealed three consecutive red weekly closes, retreating 2.66%, 5.43% and 0.66% between Week 18 and Week 20. Still, the BTC/USD pair is down on the month and remains a long shot at $29,400.
Token roundup
PancakeSwap (CAKE), Mask Network (MASK), and Injective (INJ) lead top gainers on the daily chart. MASK was trading 14% in the green, while CAKE and INJ have registered gains of 15% and 9% on the day. Mask Network serves as a portal to the internet, allowing seamlessly send encrypted messages, cryptocurrencies, and even DApps (Defi, NFTs, DAO) over social media platforms. Earlier this month, the decentralized social network announced it had invested $100 million in The Open Network (TON) to promote Web3 initiatives.
Coinglass liquidation data shows more than $108 million worth of short bets got liquidated by slightly rally coming of the weekend. With Bitcoin and most altcoins coming off their range-bound morning on the macro news, the focus has shifted to the Federal Reserve's next move on the June policy decision.
Recent events in macro have resulted in an uptick in inflation, fueling bets on a 25-basis point interest rate hike. The CME FedWatch Tool's forecast on the probability of a June 25 bps interest rate hike has shot up to 65.30% from 17.4% one week ago.
Sam is a financial content specialist with a keen interest in the blockchain space. He has worked with several firms and media outlets in the Finance and Cybersecurity fields.