Broader Market Watch: Bitcoin Headed for Weekly Close Below $20K After Running Out of Steam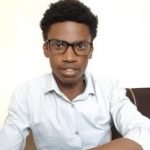 Securities.io is committed to rigorous editorial standards. We may receive compensation when you click on links to products we review. Please view our affiliate disclosure. Trading involves risk which may result in the loss of capital.
Upward traction in Bitcoin's price has tapered off in the last dozen hours, diminishing hopes of a breach of $21K ahead of the weekend. Its 24-hr trading chart, presented by Messari, shows a gradual decline from a Thursday daily high of $20,865 to 20,165 at the time of writing. The gains bagged in recent days, albeit only modest and now facing erosion, were highly appreciated by traders, given the flagship crypto asset has been thinly bound in a lower range for more than two weeks.
Altcoins are also seeing red action on Friday, led by Ethereum (ETH) and Cardano (ADA), which have traced a similar course this week. The latter caught sight of $0.40 on Tuesday but has since retreated to $0.385. The leading alt, Ethereum, worked its way past $1,500 on the back of the midweek price boost but has since lost momentum. It is currently drifting marginally above this mark, where bulls have camped to establish a defense.
Algorand (ALGO) and Solana (SOL) are among the worst performers this month
Meanwhile, Algorand (ALGO) has been the standout smart contracts platform based on its tokens' performance in the market since the start of September. TradingView data shows that ALGO has gained roughly 10% during this period, while Solana (SOL) and Cardano (ADA) have lost 4.15% and 15.27%, respectively.
Thus far in October, however, Ethereum leads with a 12.50% increase in its coin's price. The ALGO coin has lost 10.25%, while Solana (SOL) has retraced and is down 9% thus far this month.
Cardano is the largest component on GSCPxE
Notwithstanding a relatively dull display in the market, Cardano (ADA) still commands the largest fund component among smart contract tokens featured in the Grayscale smart contract platform ex-Ethereum fund launched in March. Its share has slightly increased from 24.63% at launch to 26.78% at close as of Oct. 27.
In contrast to the price action, Algorand's total value locked (TVL) has charted a consistent increase since Oct. 7. DeFi Llama data shows that Algorand's TVL has swelled by 70% during this period from $175.09 million to $297.82 million. The current TVL figure is a slight retracement from a peak of $308.5 million observed on Oct. 27.
"DeFi activity on Algorand has been particularly strong, and it is now the 14th largest chain by TVL, larger than Near ($240mn) but smaller than networks like Fantom ($500mn)," Riyad Carey, a researcher at Kaiko, posted earlier this week.
Last month, the Algorand network rolled out a major upgrade bringing "quantum-secure interoperability, speeds of 6,000 transactions per second, and best-in-class developer features" to the protocol. The upgrade also brought State Proofs to the pure proof-of-stake Layer 1 chain. Implementing the interoperability standard on the mainnet opened the doors for faster transaction processing (up to 6,000 transactions per second), on-chain randomness capabilities for dApps and trustless cross-chain communication.
To learn more, check out our Investing in Algorand guide.
'Porsche' bet on Bitcoin recovery to $60K
Remarking on the crypto market on Wednesday in an interview with Fox Business, former White House Deputy Chief of Staff Jim Messina professed an extremely bullish belief in the leading asset. Messina, who has been previously described as "the most powerful person in Washington that you haven't heard of", projected the flagship crypto to return to $60,000 at some point. His bullish stance is tied to the potential of blockchain, which he termed one of the developments worth tracking today.
"I think blockchain and crypto is one of the most exciting developments in our lifetime," Messina said. "I think it's good to have a crypto winner, getting rid of some of the BS projects that are out there […] I'm bullish. I'm buying Bitcoin right now. I'll bet you my Porsche, it gets back to sixty."
The political advisor has turned to other interests in crypto and consultancy. Last year, Messina became a member of Blockchain.com's board, taking an advisory role on policy affairs and government relations matters. His bullish stance is shared by several market participants, including MicroStrategy executive chairman Michael Saylor, Galaxy Digital CEO Mike Novogratz, and Bloomberg Intelligence's strategist Mike McGlone who previously predicted Bitcoin to reach $100,000 by 2025.
MicroStrategy's Michael Saylor invites Ray Dalio to the corporate Bitcoin party
In his typical social media response, Saylor recently claimed "Bitcoin is the only money that aligns all interests to focus on peaceful engagement"s. The post was a reply to a tweet from renowned hedge fund manager Ray Dalio who critically noted how individuals pretend to act in others' interests while advancing their own.
The reply seemingly went unnoticed, having received no engagement from the hedge fund guru for more than a week. Saylor has carved a reputation for himself as a proponent of Bitcoin, leveraging his executive position to spread the 'gospel' about the Satoshi creation and nudge other FinTech execs to get exposure in them.
Dalio, who recently left his role as CEO of Bridgewater Associates, had been at the helm of the premier investment management company since its founding over four decades ago. He previously expressed skepticism about digital assets, saying that crypto would be outlawed if it achieved too much success. Nonetheless, he has gradually come around, even buying into the asset and recommending earlier this year that a 1% to 2% allocation of one's portfolio is about ideal.
To learn more, visit our Investing in Bitcoin guide.
SBF's remarks on FTX listing ADA draw mixed reaction among Cardano faithfuls
In response to an Oct. 23 tweet about FTX's reluctance to list Cardano (ADA), FTX CEO Sam Bankman-Fried reiterated that the exchange has been considering offering a spot pair of the native token on its platform. SBF responded to refute claims in the earlier tweet suggesting that FTX has purposefully failed to offer a spot ADA pair. Last September, the FTX CEO revealed plans to add more spot trading pairs to the exchange, targeting the retail crowd with these direct trading offerings.
"Polkadot is probably right towards the top of that list. I think Avalanche, I think probably Cardano is on that list. I think those are all blockchains that we want."
Cardano is the only altcoin without a spot pair offering tied to it on the exchange among the cryptocurrencies with a market capital greater than $3 million. The majority of reactions from ADA investors and those rooting for the network's adoption voiced disgruntlement, reasonably so, from a community that feels neglected. FTX hasn't entirely, or really at all, overlooked the Cardano ecosystem. It has listed Cardano perpetual futures on its platform and anticipates to list the ADA spot in less than three months.
"It's not intentional–tokens that are on blockchains we already support are easier, so the ERC20/etc. tokens come almost automatically, but yeah we still have to make sure we have good Cardano validator parsing for deposits/withdrawals," SBF explained in another tweet.
In a separate tweet, crypto influencer Ben Armstrong raised concerns about the exchange liquidating ADA accounts on Voyager. Cardano creator Charles Hoskinson chipped in to provide further clarification on the same.
To learn more, visit our Investing in Cardano guide.
Sam is a financial content specialist with a keen interest in the blockchain space. He has worked with several firms and media outlets in the Finance and Cybersecurity fields.