Solana (SOL) Recovers Alongside Other Alts as Crypto Market Remains Perked Up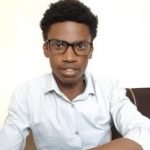 Securities.io is committed to rigorous editorial standards. We may receive compensation when you click on links to products we review. Please view our affiliate disclosure. Trading involves risk which may result in the loss of capital.
Bitcoin and Ethereum have been the center of focus among cryptocurrencies this week, leading the broader sector in a refreshed rally after more than two weeks of a choppy market defined by tight range-trading action.
The premier altcoin, Ether, cruised past $1,400 on Tuesday before rising above $1,500 yesterday and coasting above this mark on Thursday morning. Other alts like Cardano (ADA) and Solana (SOL) have also enjoyed trading in the green since the start of the week. The latter, in particular, has charted an ascent and recorded modest gains despite recent heavy criticism around its network outages.
Solana (SOL) clears $30 resistance but are its best days behind it?
Solana's price made a clear break past $30 earlier this week and has hung about this mark as bullish holders prepare to defend gains made so far. The SOL/USD pair was last observed at $31.75, having printed a 9.27% green candle over the last week. The next price movement is especially one to be closely followed as SOL has failed to register a close above $32 since Oct. 11.
Flipping the psychological resistance level at $30 into support is crucial if the token is to recapture ground above its current price range. A move towards $35 is not ruled out either and would be on the card if bulls can overcome the former stumbling block that has proved challenging in the past two weeks.
While this midweek recovery comes as a relief of some sort, it barely alleviates the pain felt by SOL holders who have seen the token shed roughly 82% since the start of the year. For context, Bitcoin is down 56.41% year-to-date (YTD), while Ethereum's price has shrunk 58.71% during this period. Only Avalanche's coin, AVAX, has seen a bigger relative loss among established cryptocurrencies with a market capital higher than $3 billion.
This heavy drawdown is a consequence of network downtimes that have seen buyers develop a disinclination towards Solana. Earlier this month, CyberCapital founder Justin Bons highlighted in a lengthy Twitter post the outages that have plagued the network as he uncovered "lies, fraud & dangerous trade-offs" surrounding the network. In addition to the series of outages so far in 2022, the market's general weakness has seen the SOL fall 87.71% from its Nov. 6 high of $260. Markets analytics platform Santiment also reported on Oct. 7 that the crypto crowd was bearish on Solana, which had seen its most negative sentiment since late July.
CyberCapital founder criticizes Solana's design as deceptive and geared to inflate usage
Highlighting the network's tokenomics, among other concerns, Bons cautioned investors to be careful when weighing Solana into their portfolios. The CyberCapital exec and researcher summed up that the issue with Solana is that its performance doesn't come close to any of the top blockchains that the network actively competes with.
Centralized design guilty of the unending outages
Having gone down at least eight times in 2022, the researcher recounted that in the most recent instance, the entire blockchain halted owing to an issue with just a single validator node. In fact, he noted that Solana's recovery from the network issue – a decision to restart the cluster – spoke to the highly centralized nature of the blockchain. To get his point across, Bons recalled early June when Solana went down for more than four hours before a decision was reached by the team to restart the network.
He observed that SOL's leader-based design and centralized structure were guilty of the fault as a single transaction bug had caused the entire chain to stall. Solana said the blockchain, though still branded as running in beta stage, was seeing over 400,000 TPS when it went offline last August. The CyberCapital CEO particularly flagged this as false since transactions that didn't make it on-chain had been factored in.
He added that Solana's mechanism of counting consensus coordination messages as transactions deceptively inflates throughput, and since these 'transactions' must be validated, the endeavor becomes unnecessarily expensive.
Allegations of fraud, dishonesty, and scandals
Bons also observed that Solana, shining as it may seem, is built on a colorful history of lies, fraud & dangerous trade-offs. Bons deconstructed Solana's total value locked (TVL), which he says was early in August found to be inflated. A CoinDesk report claimed that two individuals used pseudonymous developer personas to manipulate and exaggerate Solana's TVL by as much as $7.5 billion. The two 'faked' being a team of more than ten to pump up the TVL by more than 70% at peak.
More evidence of lacking openness is that Solana disclosed an inaccurate value for its total supply in circulation at founding before it was later established there was an extra 13 million SOL. The team explained that it had loaned these tokens to a market maker but assured to take mitigating action, promises which Bons said Solana did not abide with. When the team failed to recoup all the tokens, it issued 8,000,000 new SOL tokens to fulfill their obligation to burn without making any advance notice.
Failure to observe best practices
As far as consumer protection goes, Bons noted that Solana operates on a careless culture whose effects he pointed out have been witnessed recently. With this argument, he brought to the fore the incident where 8,000 user wallets were exploited over two months ago in a hack where some crypto wallets were transmitting unencrypted private keys online. The crypto researcher explained that most blockchains do not suffer such pervasive problems due to strict regard for high standards & best practices for handling public key cryptography.
According to Bons, the warning signs are there for all to see. Even with the claim that the chain remains under active development, the pattern of blatant lies is evident. Moreover, rival blockchains do not agonize similar troubles; therefore, he feels Solana falls short of being truly competitive in this market. On the last day of September, the network plunged into a halt after validators were unable to process transactions due to a misconfigured node.
Outage because of a duplicate validator issue
Explaining the events later, Solana blockchain validator firm Laine Stakewiz identified that signs of trouble were first seen on Sept. 30. The network appeared to be stuck, as it was established that no new roots were being generated. Within no time, it was determined that a validator had propagated an invalid block. The Solana team explained on Twitter that the misconfiguration was such that a validator started running a duplicate instance of itself, which in effect, meant that rather than produce a single block, each validator instance produced a block each.
As a result, there was a fork on the blockchain, and this partition caused an abstruse code path where validators got stuck, unable to rejoin the winning fork. The situation demanded a decision and therefore, it was resolved to restart the cluster. This gave birth to Solana's issuance of cluster restart instructions early on Saturday. The network was eventually restored successfully eight hours later.
Speaking at the Messari Mainnet Conference in Manhattan last month, Solana co-founder Anatoly Yakovenko turned the spotlight on the blockchain's progress and how it has, over the last two years, grown to become one of the major layer ones competing with Ethereum. Yakovenko explained that its explorative team of engineers has worked their sweat off to create a speedy blockchain distinguished by its parallel execution and lack of Ethereum-like features.
Finally, a fix for the network outages? Only time will tell
Notwithstanding this assurance, the characteristic outages and frequent downtimes have branded the network with a negative trait. Solana, designed to overcome Ethereum's transaction speed constraints, has been one of the contenders for 'Ethereum killer' status. As a solution to this persistent problem, the Solana co-founder recently said that a new validator client, Firedancer, built by Jump Crypto, will help manage the scalability issue. This second Solana client will be deployed to scale Solana.
To learn more, visit our Investing in Solana guide.
Sam is a financial content specialist with a keen interest in the blockchain space. He has worked with several firms and media outlets in the Finance and Cybersecurity fields.