Roundup: ADA Price Down 17% In October, 'Algorand Now on Cardano' and More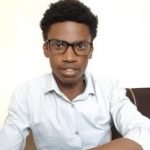 Published
11 months ago
on
Securities.io is committed to rigorous editorial standards. We may receive compensation when you click on links to products we review. Please view our affiliate disclosure. Trading involves risk which may result in the loss of capital.
Last week, cross-chain solutions provider Milkomedia launched its A1 rollup on the Algorand mainnet. Cardano native digital exchange protocol Blueshift also unveiled a partnership with the blockchain interoperability service. The former DEX protocol will use the A1 roll-up whilst the Algorand ecosystem benefits from access to the decentralized platform on the Milkomeda Cardano C1 sidechain.
This latest development from the Layer 2 solutions developer will allow for interaction between Cardano and Algorand ecosystems.
"And by the power of blockchain transitivity, Algorand is now on Cardano," Cardano creator Charles Hoskinson brazenly remarked in reaction to the news.
IOG CEO emphasizes the necessity of a friendly regulatory regime for cryptocurrencies
Hoskinson, who officially serves as CEO of Cardano's development company Input-Output Hong Kong, recently weighed in on the need for having regulations that appreciate the importance of cryptocurrencies. In a session that streamed live on Oct. 13, he opined that for the wider digital assets sector to thrive, there needs to be a regime that sees these assets for their benefit to the people. Such a relationship would make it possible to integrate crypto into everyday life and encourage innovation.
The Ethereum co-founder said that with proper regulations, cryptocurrencies would be able to achieve the goal of establishing new financial systems that cater to the unbanked to give them an economic identity and self-sovereignty. With that, he predicted that a comprehensive law combining other legislative measures might be released next year in the United States, praising the approach to take the appropriate steps regarding cryptocurrency regulation.
Flaws in the Ethereum and Bitcoin networks
Speaking at the Messari Mainnet 2022 event last month, Hoskinson remarked that venture capital is bound to eventually flow into Cardano over the next two years. The Cardano creator pinned his confidence in the nature of VCs to invest in projects with short-term profit potential. He projected that if Cardano dApps grow to million-dollar valuations, then ultimately investors will readily inject funds.
Commenting on Ethereum's latest major upgrade in a separate session earlier this month, he pointed out particular weaknesses of the network. Most significant among them was the locking mechanism that prevents investors from withdrawing their staked Ether. This, he theorized, could result in a potential liquidity crisis on the Ethereum network if faced with massive volatility.
Hoskinson also criticized the power-hungry nature of the proof of work (PoW) mechanism that powers Bitcoin, terming it as wasteful and unnecessary in the long run. While he acknowledged the importance of PoW in the mining (value) of Bitcoin, he decried the asset's effectiveness as a financial instrument saying that once it is mined, it no longer requires the PoW component. The mathematician-cum-developer proposed that Bitcoin tokens be wrapped and then moved onto a different, less energy-consuming blockchain network, a move he believes couldn't hurt the value of Bitcoin nevertheless.
Most recently, he reproved Ethereum on earlier suggestions from co-founder Vitalik Buterin on acceding to the censorship of blocks by solo validators as an option. Hoskinson's blockchain Cardano completed a major upgrade last month – Vasil – to enhance the developer experience when working with smart contracts. The IOG CEO has spoken highly of the upgrade in Cardano's path of evolution. However, he believes the Ethereum crowd does not see it that way, unnecessarily frowning on anything good from Cardano due to personal differences. Himself, Buterin is not closing any doors on collaborating with Ethereum, particularly its key figure, Buterin.
To learn more about Bitcoin or Ethereum, check out our Investing in Bitcoin and Investing in Ethereum guides.
Cardano is looking up, but the spot price and TVL figures aren't
Cardano critics query the network's steady growth, but the blockchain has been posting some positive metrics recently, even in the persistent bear market. Utility has been healthy, with September statistics showing a boost in smart contract creation, with Plutus V1 Scripts growing by 7.27% to a total of 3,380.
The swell has persisted into this month, with the network now having 3,507 scripts, growing by 215 since the September 22 Vasil update. The number of tokens minted natively, the transactions count, and wallets hosted on the Cardano network also increased.
Cardano (ADA) spot price has however been declining in the last three months, pulled by the general market sentiment. The ADA token has shed roughly 17% thus far in October from $0.44 on the first day of the month to $0.356 where it was last observed trading. the recent slump ultimately means that any potential upward action depends on bulls breaching the $0.40 psychological mark.
Equally feeling the brunt of the broader bear market is Cardano's total value locked (TVL), which has now retreated to January 2022 lows, with a current and falling figure of $66.05 million. The optimism of upgrading smart contract functionality on the network has been weighed down by the extended bear market.
Though the native tokens of Ethereum and Cardano didn't gain upward traction on the back of the upgrade hype, market analysts advise keeping them on the radar.
"Long-term trend-wise, I think investors — particularly institutional investors, which is obviously where Cardano is lacking in that respect — but I think any investor will look at the likes of Ethereum and Cardano in the aftermath, when interest in crypto returns, and go, 'Well, these guys were able to execute these big upgrades, and they went flawlessly,"  the pseudonymous host of crypto educational channel Coin Bureau said in a discussion with markets analyst Benjamin Cowen.
Market analytics firm Santiment observed in an Oct. 22 tweet that the ADA token is undervalued based on its MVRV Z-Score which was the lowest in over three years.
"Cardano now sits at its lowest relative position compared to its realized value since Jan. 2019. ADA's price doubled the following 3 months the last time its MVRV Z-Score hit this level."
To learn more, visit our Investing in Cardano guide.
Sam is a financial content specialist with a keen interest in the blockchain space. He has worked with several firms and media outlets in the Finance and Cybersecurity fields.