Crypto Market Rebounds: Bitcoin Reclaims $20K as Ether Breezes Past $1,500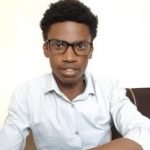 Securities.io is committed to rigorous editorial standards. We may receive compensation when you click on links to products we review. Please view our affiliate disclosure. Trading involves risk which may result in the loss of capital.
Ethereum's token is one of the best-performing crypto assets on Wednesday, having seen double-digit gains in the last 24 hours at press time.
Market Watch
Ethereum (ETH) targets close above $1,500
The leading altcoin traced a decent climb breaching $1,500 during Tuesday's late trading session against prevailing fears of a dip below the $1,250 support. The Ether coin was last observed trading at $1,521 – up nearly 14% on the day and almost 18 % in the last 7 days. Ether bulls eagerly seek to establish ground above this mark, the first revisit since the waning of the post-Merge hype.
On-chain metrics (the long-to-short ratio and 25% delta skew) flashed signs of traders being positive as early as two weeks ago, as many of them opened long positions at the time, CoinTelegraph reported.
Bitcoin restrengthens, but bulls unlikely to sustain the momentum
Bitcoin is also trading on the green, back above $20,000 for the first time since Oct. 7, when it was on a correction course after meeting resistance at $20,400 then. The flagship cryptocurrency is again on a path toward resistance above this price level, currently trading at $20,590. However, having already shown weakness when it briefly retraced earlier today, it is unlikely that Bitcoin will be able to sustain the latest ascent.
Cardano (ADA), Solana (SOL), and Avalanche (AVAX) have also seen positive action during this period – up 10.92 %, 10.03 % and 7.91%, respectively. Meanwhile, the entire sector's market capital is on track to crossing$1 trillion, having already surpassed October's previous peak of $975 billion, according to Messari data. This broader risk-asset rally, also witnessed in the stock market, which has been rising in tandem, has been attributed to a weak US dollar and general relief in the macro circumstances. Indeed, the S&P 500, Dow Jones, and Nasdaq composite have been growing since the start of the week – up 4.40%, 4.52%, and 4.87% respectively in the last 5 days.
The latest volatility, coming after more than two weeks of subdued action due to macroeconomic shocks and strains, brings relief and pain equally to market participants.
Midweek rally propels liquidations to three-month high
Coinglass data shows more than 122,524 traders have been liquidated in the past 24 hours, with the total liquidations volume peaking at $800 million. Highlighting this volatility, shorts liquidations surpassed $704 million yesterday, while $101 million worth of long orders were forcibly closed in the same period.
In the last 24 hours, Bitcoin and Ethereum symbols have contributed to the bulk of the liquidations – $368.71 million and $357.95 million, respectively.
In other news:
Bitcoin's mining difficulty sees another upward adjustment
Bitcoin recorded a 3.44% increase in the network's mining difficulty to a new all-time high of 36.84 trillion and a corresponding average hashrate figure of 263.63 EH/s.  The latest change at block height 760,032 (on Oct. 24) was fairly light compared to the massive double-digit leap recorded at the previous (last 2,016 blocks) block height earlier this month.
Worth noting, the revenue generated by Bitcoin miners has consistently declined since August. Last month, Bitcoin miners generated $550 million – a notable downturn from $656 million in the preceding month. Data from The Block show that thus far in October, miners have recorded $456 million in revenue.
Hashrate assessment
In contrast, the public Bitcoin miners' hashrate has been booming despite low hash prices as public mining companies struggle to keep their operations up. In a report assessing the development of the publicly held miners' hashrate share, Bitcoin mining analyst Jaran Mellerud opined that the percentage of the Bitcoin network under public mining companies could swell to 40% by mid-next year.
Mellerud observed that the public hashrate had increased by nearly 300% in the last twelve months from 15 exahash per second (EH/s) in October 2021 to 58 EH/s. This figure is expected to swell further if these companies deploy more machines in the coming months. Earlier this week, sustainable bitcoin miner Cleanspark revealed that it had surpassed its hashrate milestone this year after topping 5 (EH/s) two months ahead. The Nevada-based company has since reset its hashrate target higher by 10% to 5.5 EH/s.
The private hashrate, on the other hand, grew from 134 EH/s to 177 EH/s during the same period. In the face of energy rate hikes, a depressed Bitcoin market, and harsh operating conditions, Bitcoin miners have resorted to pursuing aggressive efforts such as liquidating reserves, capital raise via share sales, taking debts and even dumping part of their assets so as to remain afloat.
The case for betting in the Bitcoin mining sector
The resolve to stay afloat by all means, including acquiring more mining machines, especially from distressed miners, could prove rewarding if the cryptocurrency market recovers. Last month, Peter Thiel's Founders Fund spearheaded a $3.7 million seed equity round into Block Green – a lending platform looking to capitalize on the plight of miners and lenders alike. The green crypto mining solutions provider is shifting from the current lending approach by using future Bitcoin production as collateral – borrowing against hash power.
Other entities that have debuted funds to relieve bitcoin miners include  Binance, which introduced a $500 million fund a fortnight ago to back mining and digital asset infrastructure companies. The exchange's miner lending project follows a $250 million fund announced by Bitmain's co-founder Jihan Wu. The move to take advantage of the bear market is not shared by all as some – mostly banks and other traditional financial service providers – view the same as a risky venture.
Top bank executives, including CEOs of Bank of America, Citigroup, and Wells Fargo, have already shown an aversion to the mining niche. In a congressional hearing last month before the House Financial Services Committee, the three execs ruled out plans to finance the space. Still, mining retains a huge potential upside in the long term as the sector's performance is primarily influenced by Bitcoin, whose price is presently gaining.
To learn more, visit our Investing in Bitcoin guide.
Sam is a financial content specialist with a keen interest in the blockchain space. He has worked with several firms and media outlets in the Finance and Cybersecurity fields.