Algorand (ALGO) Trades 91% Below Its ATH: Latest Dip Ensues the Foundation's Declaration of Exposure to Hodlnaut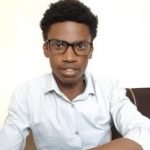 Securities.io is committed to rigorous editorial standards. We may receive compensation when you click on links to products we review. Please view our affiliate disclosure. Trading involves risk which may result in the loss of capital.
The non-profit organization backing the Algorand blockchain, Algorand Foundation, on Sunday (Sept 11) shared details of its exposure in the now inoperative cryptocurrency lender Hodlnaut. The foundation confirmed a $35 million USDC exposure to the embattled Singapore-based lending entity, which suspended withdrawals last month.
The team clarified that the sum represents less than 3% of its assets, and as such, the foundation does not face any operational or liquidity risks. The announcement also assured that the Algorand ecosystem backer is considering "all legal remedies" in its recourse to ensure it recovers most of its assets, which were invested to gain passive yield.
Algorand's TPS to grow fivefold improvement after mainnet implementation of State Proofs
Bar the bearish disclosure from Algorand Foundation, the Algorand ecosystem has continued tracking a path of progress given the crypto winter situation. The latest among its major milestones is a mainnet update that is set to make the Algorand blockchain even more appealing to investors and blockchain enthusiasts. With the release, the layer one blockchain introduced 'State Proofs,' which enables "trustless cross-chain communication" with Algorand.
The Algorand team unveiled the interoperability standard, adding that the protocol upgrade makes the carbon-negative layer 1 one of the fastest amongst rival networks. State Proofs employ cryptographic proofs of Algorand's state that enable decentralized applications not native to Algorand to verify Algorand transactions. This is slightly different from the usual approach of using cross-chain bridges and validator networks as intermediaries to connect with other blockchain networks.
The new standard eliminates the risk of exploits that have been common with intermediaries. Algorand's Chief Product Officer Paul Riegle described state proofs as a "game-changing blockchain interoperability security feature" that he believes will help Web3 apps achieve their potential.
The upgrade is also expected to boost the Pure proof-of-stake (PPoS) blockchain's processing speed from 1,200 TPS to 6,000 TPS, in addition to the block size getting increased to 5 MB. There are other more tools to enhance the developer experience. dApps now possess on-chain randomness capabilities, an Algorand feature by which network validators are chosen at random irrespective of their amount of staked ALGO. The feature has utility in use cases, including fair selections and lotteries.
FIFA launches NFT collection on Algorand ahead of the November World Cup
In May, the world's global soccer governing body revealed a partnership with Algorand as an official blockchain for the FIFA World Cup Qatar 2022, commencing this November. Per the agreement, Algorand plays 'regional supporter' for North America and Europe during the prestigious football competition and also serves as the 2023 Women's World Cup official sponsor.
Last Friday, FIFA introduced FIFA+ Collect as a new forum enabling fans to cop themselves with collectibles depicting their favorite FIFA World Cup and FIFA Women's World Cup moments, art, and imagery. The platform will launch later this month on the soccer games and news platform, FIFA+. FIFA+ Collect will include exclusive and limited-edition collectibles and made available on all web and mobile devices.
FIFA Chief Business Officer Romy Gai remarked that the collectibles will provide a new avenue for fans to engage with the game, giving all a fair chance to own a part of the World Cup. In the lead-up to the release of the collectibles, FIFA will release more information about the collections that will be a part of the FIFA+ Collect's debut, along with hints about the kinds of NFTs that will be published throughout the World Cup.
Algorand (ALGO) price action
Algorand's native token, ALGO, enjoyed a bright start this week, as did other top altcoins across the crypto market, before losing this momentum during Tuesday's trading session. The 7-day trading chart shows that ALGO has since been trading around its current range ($0.30), with all attempts to recover and sustain a run above this level being futile.
Thus far this year, ALGO has shed roughly 82.50% of its value and is down more than 90.75% from its all-time high of $3.28 etched more than three years ago in June 2019. Though the ALGO/USD pair is trading barely 2% in the red on the day at the time of writing, it still faces a high risk of more trims that could push it towards all-time lows of $0.28. CoinMarketCap data shows that the coin's 24-hr trading volume has shrunk by 39.67% to $61.14 million. The lack of any positive significant price boost within and outside Algorand's market suggests that the token will likely extend its consolidation run heading into the weekend.
To learn more, check out our Investing in Algorand guide.
Sam is a financial content specialist with a keen interest in the blockchain space. He has worked with several firms and media outlets in the Finance and Cybersecurity fields.