Chainalysis: Layer 1s Are Not Yet a Competition to The Dominant Ethereum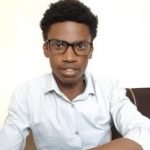 Securities.io is committed to rigorous editorial standards. We may receive compensation when you click on links to products we review. Please view our affiliate disclosure. Trading involves risk which may result in the loss of capital.
The smart contracts platform Ethereum has seen significant development in several spheres since its launch nearly seven years ago. The blockchain has evolved to become the leading altcoin ecosystem, thanks to the first-mover advantage of being the first blockchain platform to introduce smart contracts while also hosting the first wave of decentralized apps. Its native token, Ether, has also seen growth and currently only trails in terms of market capitalization.
The rise of newer L1s:  PoW consensus concerns and high gas fees
While Ethereum has morphed into the biggest platform for layer 2 projects, its Proof of Work (PoW) mining system and gas fees makes the system's scalability and transaction speed poor. These drawbacks have inspired other recent layer 1 blockchains like Solana and Algorand, famously dubbed 'Eth killers,' which have sought to address the situations by adopting better consensus mechanisms. Employing Proof of History (PoH) and Proof of Stake (PoS) mechanisms, the latter group has lowered transaction costs and massively improved transaction speeds.
The three blockchain generations
Chainalysis last Friday shared a report drawing a comparison between three huge layer 1 blockchain platforms Bitcoin, Ethereum and Algorand, in their usage trends. The analysis and insight firm established that the Ethereum blockchain dominated in the number of active users by considering the number of unique wallets sending each currency over time.
Until March 2020, Bitcoin led until Ethereum overtook it, reaching an all-time high of 1.7 million active users in a one-week span. Bitcoin's highest figure over the same period was 960,000, while Algorand had 103,000 users. Considering quarterly transaction volume, Algorand's grew 65%, while Bitcoin and Ethereum dropped 37% and 45%, respectively.
Algorand reached an all-time high price in September 2021, during which period the firm experienced a tremendous rise in transaction volumes. This was also the case for Bitcoin, which coincided with nearly all crypto being bullish. Ethereum, however, recorded little price gains in the same period.
Ethereum boasts institutional dominance, with 40% of its total transactional volume coming from institutional transactions. Bitcoin and Algorand recorded 30% and 29% for the same investor profile. 10% of Algorand's total transaction volume came from retail or large-scale retail, with Bitcoin and Ethereum recording 5% and 8% in the same category.
Institutional interest in Bitcoin has been relatively stable while Ethereum's and Algorand's dipped late last year. ETH slightly dropped while Algorand's slump was even more notable. Ethereum price appreciation doubled compared to Bitcoin over the year, with total transactions reaching $4 trillion, while Bitcoin had just $454 billion in 2020.
To learn more about Ethereum or Algorand visit our Investing in Ethereum or Investing in Algorand guides.
Where is Cardano in all these?
Since Ethereum went live in July 2015, many L1 blockchains have been launched to improve existing chains. Cardano, interestingly created by one of those involved in the birth of Ethereum, has been one of the standout platforms to emerge during this period. Its development team emphasizes getting it right instead of getting it done.
Recently, Solana co-founder Anatoly Yakovenko criticized this approach, explaining that Cardano will never shard because its developers don't kiss a couple of frogs in their design. Yakovenko's remarks on Haskell (the programming language the chain is based on) developers insisting on correctness over shipping are hardly a false claim. Earlier this week, Cardano announced its highly anticipated Vasil upgrade would ship later than expected to allow the team to iron out the kinks.
Despite this sluggish development and an ailing native token, the Cardano ecosystem has grown to become a reliable chain with a substantial community behind it. Following the introduction of smart contract functionality with Alonzo last September, Cardano has seen projects on the chain grow and break 1,000 earlier this month, and the only way is up.
Here's why projects are choosing to build with Cardano
Handle, a standardized NFT project that maps blockchain addresses to readable addresses, says its choice of Cardano is tied to the network's robust security, functionality, and extensible language, enabling it to offer the best possible foundation for a digital revolution.
For independent digital media outlet covering Cardano Adanpulse, Cardano is king for its focus on disrupting legacy financial systems that have frequently paraded their flaws. The focus on rigorous testing and decentralization makes the blockchain highly desirable.
Further, Adanian Labs, an AI blockchain and smart tech venture firm focused on African startups, says it worked with Cardano Emurgo to catalyze the tech revolution for 300 target companies towards enhancing blockchain solutions startups in the continent.
'No Eth Killers Yet'
While several layer 1 blockchains have tried to address Ethereum's problems and fast-track web3 capabilities, none have consistently rivaled the pioneer smart contracts platform. Ethereum is in the process of upgrading to the PoS consensus mechanism and also implementing sharding. These, they hope, will raise the dominance the blockchain already enjoys over its rivals.
To learn more about Cardano visit our Investing in Cardano guide.
Sam is a financial content specialist with a keen interest in the blockchain space. He has worked with several firms and media outlets in the Finance and Cybersecurity fields.