Weekly Roundup: Helium to Migrate Its Mainnet to Solana, Algorand Thrives on FIFA NFT Marketplace Launch, SEC Lurks Around Ethereum PoS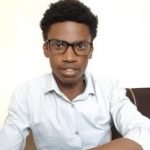 Published
12 months ago
on
Securities.io is committed to rigorous editorial standards. We may receive compensation when you click on links to products we review. Please view our affiliate disclosure. Trading involves risk which may result in the loss of capital.
Most altcoins have traced an uncertain price action, in line with Bitcoin's swings, over the last six days except for a few exceptions like Cardano and Algorand, which have moved contrary. In particular, Algorand (ALGO) has stood out as one of the best-performing altcoins thanks to a bright display in the market. The token has charted an ascending course for the better part of the week, rising from $0.29 on Sept 19 to a three-and-a-half high of $0.41 at the end of yesterday's trading session.
FIFA NFT marketplace launch and a new executive propel ALGO price to a 15-week high
The extended gains which have seen the ALGO/USD pair swell 32% over the last seven days are attributable to the latest improvements on Algorand and partnerships.
Earlier this year, Algorand reached a sponsorship and technical partnership deal with FIFA, by which the blockchain platform would become a "regional supporter" for North America and Europe at the FIFA World Cup Qatar 2022 and an official sponsor of the FIFA Women's World Cup Australia/ New Zealand 2023. The technical aspect of the deal was delivered with Thursday's launch of FIFA's first-ever NFT marketplace, FIFA+ Collect, on the Algorand blockchain. The marketplace, under FIFA+, allows fans worldwide to own iconic historical moments of the game in the form of unique digital collectibles.
The launch, which featured the Genesis Drop as the first collection with 532,980 editions, partially contributed to the encouraging ALGO price action. Algorand's appointment of Michele Quintaglie as the network's new Chief Marketing Officer also shone a positive spotlight on the network. Quintaglie joins with an impressive resume, having taken different roles at big firms, including VISA, Fidelity Asset Management, and United Technologies. Her new role includes flagging sponsorship opportunities, overseeing influencer marketing, and forging key partnerships.
The ongoing pump has also been pressured by well-performing on-chain metrics. Such is the case, given that NFT sales on the blockchain have reached a new all-time high this month. Further, Algorand's significantly better performance than peer altcoins can also be attributed to the recent launch of State Proofs, technology that brought trustless cross-chain communication (without intermediaries) and five times better performance to Algorand.
In addition to the technical improvements, Algorand is also using its blockchain technology to serve the unbanked. Afghan e-payment solution HesabPay recently moved to Algorand, with the network's low costs of transactions priming it as a suitable settlement layer. The liquidity frustrations in Afghanistan's economy necessitate a reliable platform for cash flow.
To learn more Algorand, check out our Investing in Algorand guide.
Helium votes to migrate to Solana, days after a multi-year agreement with T-Mobile
Blockchain wireless communication protocol Helium closed its vote to accept a proposal to migrate to the Solana blockchain on Thursday. According to an official announcement from the Helium Foundation on Thursday, Helium Improvement Proposal 70 was passed by a massive 81.41% vote.
The Helium blockchain, which has identified itself with IoT applications via its unique proof-of-coverage algorithm, chose to migrate to the Solana blockchain to gain scalability. Solana also offers interoperability with the chain's decentralized finance (DeFi) ecosystem of applications, NFTs, and Web3 projects. For instance, Helium users would be able to hold HNT, Helium's native token, on Solana wallets such as Phantom and Solflare.
Particularly on scalability, Helium Foundation COO Scott Sigel noted that this move is strategic to help the network achieve the ambition of "deploying and managing wireless networks at scale." He added that Solana hosts some essential decentralized finance initiatives, which is why they aligned with the blockchain network. Speaking about the migration, Solana Labs CEO Anatoly Yakovenko remarked that Solana's scalability, low cost, and energy efficiency would serve Helium best as it evolves into the next growth stage.
Algorand rejection
Algorand executives, including founder Silvio Micali, tried to lobby for the blockchain home, showing their openness to discuss an arrangement. In an interview featured on CoinDesk TV on Thursday, Nova Labs CEO Amir Haleem clarified the decision to migrate to Solana was already passed and the opportunity to consider alternatives had elapsed.
Helium creator Nova Labs also announced a multi-year agreement with mobile communication services company T-Mobile for a 5G initiative. The Nova Labs and T-Mobile agreement is an exclusive five-year deal revealed on Sept 20, through which the former plans to launch Helium Mobile, as the first crypto-backed mobile network that would let users earn crypto incentives for utilizing the network while saving money. Helium Mobile users would also be dually able to access the blockchain-native Helium 5G network along with the T-Mobile 5G network.
To learn more, visit our Investing in Helium and Investing in Solana guides.
Ethereum PoS could be treated as a security according to SEC Chair Gary Gensler
Thus far, Ether's classification has remained ambiguous, with no explicit classification guidelines on the asset from the Securities and Exchanges Commission (SEC) or Commodity Futures Trading Commission (CFTC). This could, however, change soon. The Wall Street Journal reported on Sept 15 that Ethereum's recently adopted PoS model, which has been criticized as a misunderstanding and mistake,  is on the radar of market regulators.
The US SEC reimagined a scenario where Ethereum PoS qualifies more as security than a commodity based on its new staking model and hence could trigger securities laws. SEC chair Gary Gensler said that crypto tokens and intermediaries that support user staking services may well satisfy the Howey Test, a crucial test used to determine if an asset qualifies as a security or not. He attributed his stance to the fact that token staking results in "the investing public anticipating profits based on the efforts of others."
The financial regulator has been insistent on the need for crypto-lending products to register with it and according to Gensler, staking services are similar to lending services, only with a tweak in the name. The waves of regulation are by no means a far cry. CFTC chair Rostin Behnam recently highlighted the importance of Ethereum's move to PoS. He, however, cautioned that such a change is not enough, hence the urgent necessity of regulation if the energy usage of the crypto industry is to be contained. Behnam is rooting for Digital Commodities Consumer Protection Act, which, if passed, will give more mandate to the CFTC over the crypto market.
To learn more about Ethereum, visit our Investing in Ethereum guide.
Sam is a financial content specialist with a keen interest in the blockchain space. He has worked with several firms and media outlets in the Finance and Cybersecurity fields.