Bitcoin Mining Roundup: Marathon Digital, Grayscale, Bitdeer and Poolin Updates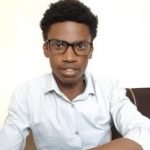 Published
12 months ago
on
Securities.io is committed to rigorous editorial standards. We may receive compensation when you click on links to products we review. Please view our affiliate disclosure. Trading involves risk which may result in the loss of capital.
Miners are considered the ultimate hodlers from the broader perspective, but the continued poor state of mining economics has forced most of them to readjust their operations and financial strategies. Arcane Research recently reported that miner revenue, on average, has been slashed by up to 81% from a peak in October 2021. Analysts from the research firm further observed that the gross margins of most public miners have plunged from the 80% – 90% range to as low as 30%.
Here is a breakdown of the updates you missed depicting the mixed picture of how corporate miners are coping:
Marathon Digital execs unruffled despite massive exposure to bankrupt Computer North
Digital asset technology firm Marathon Digital Holdings last week confirmed that it had more than $81 million exposure to Compute North, the blockchain infrastructure and hosting service provider that filed for Chapter 11 bankruptcy late last month. The exposure includes $50 million worth of operating deposits on Compute North's hosting business, $10 million which it had invested in convertible preferred stock of the firm, and $21.3 million allocated to an unsecured senior promissory note.
Miner still aims for the skies
The Nevada-based miner insisted that it supports Compute North's "voluntary step to stabilize their business." Through the official release, Marathon Digital confirmed that despite Compute North's filing, its operations hadn't been any much affected in King Mountain, one of the defunct companies hosting sites. Wolf Hollow, another of these major sites that Marathon was leveraging, saw a bit of a delay, ascribed to a regulatory issue.
Marathon Digital CEO and Chairman, Peter Thiel, assured that operations remain normal at the firm, and no disruptions are expected. Thiel explained that his company's asset-light model makes it possible to relocate affected miners to other regions should it come to that.
The firm remains on course to achieve its hash rate target of 23 Exahashes per second (EH/s) by half through the fiscal year 2023. Working towards this goal, the company added 3,000 new miners (0.3 EH/s) in September. It also anticipates adding 19,000 more rigs over the next month, representing another 2 EH/s.
Grayscale announces a Bitcoin mining infrastructure investment product
Grayscale, one of the largest crypto investment products providers, also announced on Oct. 6 the launch of a new investment product. The company noted that the product will help investors capitalize on the downturn of prices in the Bitcoin mining hardware market. The mining infrastructure investment product launches under a new entity, Grayscale Digital Infrastructure Opportunities LLC (GDIO), partnering with mining and staking infrastructure firm Foundry.
Grayscale's newest offering has come under the premise that more miners will be forced to liquidate their rigs over the coming months to remain solvent. Grayscale's Head of Investor Relations, Rayhaneh Sharif-Askary, said that GDIO would be well positioned to take advantage and acquire the mining equipment at discounted prices. Sharif-Askary expects Bitcoin mining to be done at a profit using this equipment once the price of the asset recovers.
The Bitcoin mined will be sold, and a percentage of the operating income will be distributed to investors, helping capture the upside of the prevailing red market. The investment vehicle will be available to institutional accredited investors and eligible persons. In the long run, GDIO intends to seek an exit strategy within three to five years of launch and may well consider offloading its assets then.
Poolin Wallet unveils IOU tokens as it navigates through liquidity troubles
Poolin Wallet, the Bitcoin mining pool which revealed in early Sept. it was enduring severe liquidity issues, continues feeling the pinch of bear crypto price. The network resolved to halt user withdrawals, internal transfers, and flash trades at the time. The current market doesn't inspire an ideal return, but it earlier assured users its net worth remains positive.
The firm launched an IOU (I Owe You) token available to customers with balances on the pool prior to the distribution date of Sept. 15. The freshly minted tokens are of ERC-20 standard and are designed to introduce "intuitive & various options and easy-to-use operations" to users. The tokens were issued in a ratio of 1:1, including IOUUSDT, IOUBTC, IOULTC, IOUZEC, IOUDOGE, and IOUETH – for the tokens USDT, BTC, LTC, ZEC, DOGE, and ETH respectively.
For the past dozen months, Poolin has accounted for 9.8% of the total Bitcoin blocks produced.
The firm is keen to retain (and onboard) consumers who will likely want to exit their liquidity from the pool. In addition to existing concerns, not all users seemed convinced about the idea, claiming 'similarities' with the Terra situation earlier in the year.
Jihan Wu's Bitdeer keen to relieve distressed crypto miners of their rigs
Bitdeer, the crypto cloud mining service platform owned by Chinese billionaire and Bitmain co-founder Jihan Wu, last month advanced a $250 million fund. The fund is aimed at acquiring crypto mining hardware from miners hit hardest by the brute of the crypto market and seeking to exit. The firm's CEO, Matt Kong, told Bloomberg that the fund aims to leverage the opportunities that come in every cycle.
Kong said the fund is floating on the prospect of buying the mining rigs at a cheap and operating them alongside their existing infrastructure, which enjoys reliable and affordable power purchase agreements (PPAs). Bitdeer will invest a chunk of $50 million and seek to raise the rest of $200 million from venture capital funds, family offices, alternative investment funds, and other mining firms.
Worth noting, Bitdeer recently purchased a Singapore-based well-renowned vault – Les Freeport, for $28.4 million. The firm is also looking to go public soon via a special purpose acquisition company (SPAC) deal.
To learn more, visit our Investing in Bitcoin guide.
Sam is a financial content specialist with a keen interest in the blockchain space. He has worked with several firms and media outlets in the Finance and Cybersecurity fields.