Bitcoin Miners Yet to See Relief as Mining Difficulty Rises to a New Peak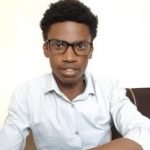 Securities.io is committed to rigorous editorial standards. We may receive compensation when you click on links to products we review. Please view our affiliate disclosure. Trading involves risk which may result in the loss of capital.
The latest Bitcoin mining adjustment observed on Monday (Oct. 10) saw the network's mining difficulty peak at a theoretical complexity figure of 35.61 trillion. The new difficulty figure represents an increase of 13.55% from Sept.28 and marks the most significant adjustment – miners overcome to solve valid blocks – since May 2021.
Data from Blockchain.com data showed that the 7-day average hash rate peaked at 266.583 million tera hashes per second (TH/s) on Oct. 12. The estimated number of TH/s the bitcoin network was performing at writing was 263 million – nearly twice the figure (143.35 million TH/s) at such a time last October.
This consistent uptrend tracing back to August indicates that Bitcoin network builders are undeterred by the bear market and struggling prices. The increasing difficulty can be viewed in positive light according to Scilling Digital Mining CEO Mark Morton, who opines that the current conditions are "very positive for the [network's] security," especially coming during a bear market cycle.
The worst is not over for miners
From an institutional perspective, the adjustment bodes ill for mining companies and firms generally invested in the niche. Most have already been operating through near-intolerable conditions for the better part of the year.
"The next difficulty adjustment suggests that miners are still finding sufficient profit margins to turn on new machines and are likely capitalizing on plummeting machine prices," Morton remarked on the subject.
Poor Bitcoin (BTC) prices, an overwhelming bearish climate, and rising energy costs have made profits thin or non-existent. In August, US electricity rates went up by 15.8% year-over-year, while September figures show a 15.97% increase. Indeed, several mining firms have been constrained revenue-wise, with those that failed to plan for such an extreme outcome or misappropriated funds likely to bear the brunt of this adverse situation.
 "Miners that assumed we would have an up-only market and purchased machines at elevated prices will certainly be feeling the pinch," the Scilling Digital Mining exec noted.
More miners are joining the network, less are selling their stash
The latest soaring difficulty comes against easing pressure in BTC prices. Glassnode's Week Onchain Newsletter, published on Oct. 3, reported that miners had taken significant weight off the selling peddle, with 50% fewer coins being sold by miners in a 30-day period stretching to early September. The bulk of this selling activity was by miners who had links with the distressed Bitcoin mining pool Poolin, analysts from the market intelligence and insight firm noted.
Luxor Technologies introduces OTC Bitcoin mining derivative
In other news, blockchain infrastructure firm Luxor earlier this week launched an over-the-counter (OTC) non-deliverable forward contract for Bitcoin mining hashprice. Luxor defines hashprice as "the bitcoin mining revenue miners earn from a unit of hashrate (i.e., compute power) over a specific timeframe." The novel derivative product allows contract buyers to participate in potential bitcoin mining upside and contract sellers to lock in bitcoin mining revenue with no physical exposure.
The Seattle-based compute power company will track hashrate values via its Bitcoin hashprice index and pay out contracts in USD by default but with an option for Bitcoin. Matt Williams, head of derivatives at th firm, remarked that the Hashprice NDF product will help miners hedge their operations while also offering trading and investment firms synthetic exposure to the Bitcoin mining industry.
"While many derivative instruments exist for miners to hedge their Bitcoin price exposure, as well as their power and energy exposure, the space was lacking an instrument to easily hedge their hashrate exposure."
Luxor plans to roll out other hashrate derivative products later this year. Last week, Argo raised $27 million to ease liquidity pressure. Peter Wall, CEO of the London-based miner, noted that the company found itself in a 'cash crunch' situation, having seen profitability squeezed by high energy rates and low bitcoin prices.
Marathon Digital also recently revealed a more than $80 million of exposure in Compute North. The Nasdaq-listed crypto miner's exposure in the bankrupt data center includes $10 million in convertible preferred stock of the bankrupt entity.
Bitcoin (BTC) price
Bitcoin was spotted hovering at $19,187 at publishing – down 3.26% in the last 24 hours. A dip in BTC price below $18k will exert pressure on miners just as holders and some might resort to even extreme measures like merging and acquisitions. Last month, Bitdeer set up a $250 million to specifically target this angle.
Granted Bitcoin is trading marginally above $19K, its price has shown resilience recently, with positive projections tied around this remarkable relative strength. Glassnode analysts theorized in Wk. 41's (Oct. 10) edition of the Week Onchain Newsletter that Bitcoin investors could be setting up a bear market floor based on several on-chain metrics, market structure, and overall investor behavior patterns.
The biggest uncertainty is how long Bitcoin remains subdued before tracing a recovery course. On the bright side, the uncomplimentary setting has pushed some miners to take up other approaches to cope, which bodes well for innovation.
To learn more, visit our Investing in Bitcoin guide.
Sam is a financial content specialist with a keen interest in the blockchain space. He has worked with several firms and media outlets in the Finance and Cybersecurity fields.