Roundup: Jump Crypto to Build New Validator Client, Solana Releases Validator Health Report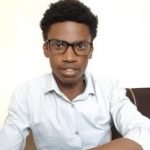 Securities.io is committed to rigorous editorial standards. We may receive compensation when you click on links to products we review. Please view our affiliate disclosure. Trading involves risk which may result in the loss of capital.
Last Wednesday, the Solana Foundation released a comprehensive report on the health of the validator network of the Solana blockchain. The August 2022 edition focused on Validator Health, with specific insights into the total validator count, distribution of the validators, and Solana's Nakamoto coefficient performance.
Validator and Network Metrics
The resilience of a decentralized blockchain network is primarily determined by the number of validators present on the network. Each validator autonomously checks the data on the blockchain in its present state and any new transactions proposed for approval. The aggregate validator count mirrors how many different copies of this present network state are stored on other nodes worldwide.
Solana's total validator count
In the case of a severe data loss or catastrophic incident, a high validator count offers stronger assurances of network performance and recovery as well as guaranteed data storage survival. There are two grouping of validator nodes on the network: consensus nodes and Remote Procedure Call (RPC) nodes. Solana reports that it currently has 3,400 total validators, including more than 1,900 block-producing nodes. This translates to approximately 95 consensus nodes and 99 RPC nodes added to the network every month since the mid-last year.
Distribution of the network
With the consideration that exogenous influences such as geopolitics and natural disasters could affect blockchains, Solana also reported on how it is distributed to achieve resilience against this. As far as geographical locations are concerned, 21.4% of the network stake is hosted in Germany, 20.4% in the US, and 9.5% in Ireland, while Ethereum, which was included for comparison, has a considerable miner concentration in the US – 45.2%.
Further, while there are 1900+ consensus nodes on the Solana network, not all are managed by separate entities. More often than not, it is usually firms controlling these multiple validator nodes, but even then, not a single one should be allowed to have excessive control over validator nodes. Thus far, Solana has verified that 88% of 1,915 consensus validators were distinct entities as of the start of August, with the remaining not yet rated as independent or not.
Decentralization based on the Nakamoto coefficient
The Nakamoto Coefficient, as proposed by Balaji Srinivasan, measures the decentralization of a network and represents the number of validators that would successfully compromise consensus or censor the network. Blockchains generally aim to have a higher value of this metric.
Solana's Nakamoto Coefficient has been growing since early 2020 and is now 31, which ranks it above rival blockchains, including Avalanche – 28, THORChain – 27, Binance – 7, and Polygon – 3. Notably, the report sets off a series of several other publications set for the coming months that will cover areas including client updates, the performance of the network, and software.
Jump Crypto to improve Solana's technical performance and scalability
Solana's most significant merit, which has drawn in investors, is its faster transaction speeds compared to Ethereum. The network has, however, on several occasions experienced outages leaving its users frustrated and, in a few cases, contributing to losses. The most recent was June's four-hour outage which was resolved by disabling the durable nonce transactions and then restarting the network. These persistent outages that plagued the network are a key issue that the non-profit Solana Foundation seeks to address.
Blockchain infrastructure developer Jump Crypto has been selected today (August 16) to revamp the Solana network, which has suffered several setbacks recently, including a series of outages and slowdowns. Jump Crypto reaffirmed its commitment to making the blockchain faster and reliable as investors increasingly question the network's resilience in the face of congestion and exploits. The Web3 builder will focus on the core of Solana's infrastructure with the specific goal of increasing the network's throughput and, overall, its decentralization status.
All-around revamp
Jump Crypto, whose parent firm is TradFi, will not only build Firedancer, the open-source new validator client but also introduce upgrades to Solana's core software. Though Firedancer will be built using C++, it is expected to exist alongside Solana Labs' existing validator client, which is built using Rust.
The firm's chief science officer, Kevin Bowers, will be in charge of the initiative. In a statement released Tuesday, Solana Foundation executive director Dan Albert said the partnership would help revamp crucial systems. At the same time, Solana co-founder Anatoly Yakovenko remarked that the Jump team would bring a fresh perspective.
"Jump has unparalleled experience with over 20 years of scaling networks and building highly performant software systems. Their contributions to the Solana Network will improve mission-critical systems, helping the network scale to billions of users," Albert said.
Jump Crypto has previously been involved with projects such as the cross-blockchain bridge Wormhole, which suffered a $320 million exploit in February. The blockchain builder stepped in to reimburse the fraudulently mined 120k Ether (ETH), restoring harmony within the community. Last October, the builder expanded Wormhole to Terra, followed by support for Algorand in May – the tenth layer one blockchain integration.
SOL closes in on $50, strong upside momentum needed to breach
Solana (SOL) has faced an uphill task reclaiming $48 since it dipped below this mark at the start of June and while the recent attempt saw the token graze the mark, it remains unsuccessful. Solana bulls locked eyes at the psychological $50 mark ahead of the weekend, but bulls failed to sustain the gains and challenge this level.
The SOL/USD pair set a 10-week high of $47.96 on Saturday but has since retraced to $42.88, where it was observed at the time of writing. The price reflected a 2.62% loss on the day, although, over 7-days, Solana (SOL) is up 6.74%, according to CoinMarketCap. The 24-hr trading volume, on the other hand, has decreased by 15.04% to $1,213,112,076.
To learn more about Solana, visit our Investing in Solana guide.
Sam is a financial content specialist with a keen interest in the blockchain space. He has worked with several firms and media outlets in the Finance and Cybersecurity fields.