Solana Roundup: NFT Sales Volume Closes in on $2.50 BN, Recent Outage Raises More Concern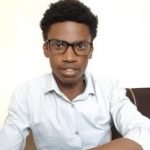 Securities.io is committed to rigorous editorial standards. We may receive compensation when you click on links to products we review. Please view our affiliate disclosure. Trading involves risk which may result in the loss of capital
Here are the recent events and top stories around Solana
Solana NFTs sales surpass the $2.35 billion mark
Solana's NFT ecosystem is faring modestly amid the bearish crypto market despite the native token, SOL, struggling to reclaim early May highs. Latest market data shows that Solana only trails Ethereum and Ronin in NFTs sales volume, having earlier surpassed the $2 billion mark in all-time NFT sales. The NFT sales volume swell has been chalked up to the increase in buyers over the last few months.
The sales volume on the Solana blockchain was last observed at $2.370 billion at the time of writing. Despite recording a massive (45.05%) decline in 30-day sales, the chain leads its rivals, including Flow, Polygon, Avalanche, Tezos and Waves. The 30-day sales volume of $183.30 million is only short of Ethereum's sales which have declined by more than half in this period.
To learn more about Solana visit our Investing in Solana guide.
Web3's AWS Alchemy adds support for Solana
Ethereum infrastructure-focused Web3 developer Alchemy has incorporated support for Solana development. In an official announcement made last Monday, Alchemy said the product's launch would be initially in a "public gate beta" before it is available to the rest in a matter of weeks.
Alchemy, which prides itself as the Amazon Web Services of Web3, said that this partnership would result in the launch of tools tailored for the Solana blockchain's development. This adds to Polygon and Flow, which are stacking up to the chains the infra creator is spreading into.
Alchemy's toolbox is anticipated to hasten the growth of the Solana ecosystem by making it faster and easier to develop new applications. Web3 blockbusters like NFT marketplace Magic Eden and fitness program Step'n are already on the blockchain, with more projects on the way.
The blockchain node and API provider focuses on optimizing reliable, scalable, and accurate products for developers. It has spent years developing, fine-tuning, and testing a sophisticated web3 developer platform. NFT initiatives like OpenSea, Nifty Gateway, SuperRare, and Royal, as well as DeFi projects like 0x, Aave, and dYdX. The reliance on Alchemy in these projects is a consistent theme since it has allowed them to create some quite popular and unique web3 experiences.
Surviving the tides
Notably, the recent market turbulence has struck most players but not Alchemy. Its business model is the saving factor, given that while exchanges take losses in their numbers, Alchemy is seeing increased usage, which means more revenue.
A company spokesperson told Decrypt that the number of developers running its service has tripled since February this year. This stands out as a sign of evident growth, considering that markets have been bearish for most of the year. The company is well set to ride the waves deeper into the seas.
Solana's downtime incident gets Cardano's Charles Hoskinson talking
Last Wednesday, the Solana blockchain once again halted as it's now becoming characteristic, with users unable to complete transactions for up to four hours. The outage marked the third major and fifth overall instance of downtime in 2022.
The Solana team, via Twitter, confirmed the outage, attributing it to a bug in the so-called durable nonce transactions feature. This bug made a section of the network to consider the block invalid; hence consensus couldn't be achieved.
Solana Labs' Austin Federa told CoinDesk that these troublesome nonce transactions represented only a small portion of transactions on the Solana network. Charles Hoskinson, whose Cardano network has yet to experience downtime since it launched in 2017, couldn't miss the chance to take a swipe on Solana.
Where does the outage leave Solana and its investor?
Following the most recent halt of the Solana blockchain, an undated clip was shared on Twitter in which Solana co-creator Anatoly Yakovenko criticized Cardano's approach to blockchain development against its insistence on correctness. In his view, the most important thing is to ship. To cut corners and "kiss a couple frogs in your design" is the optimal development approach.
In brief, Yakovenko came out not as a fan of Hoskinson's 'esoteric' approach, and that's why he believed that Cardano might never ship.
Solana's problems may well continue as it seems bent on just getting things done, and Yakovenko's recent remarks are testament to that. The Yakovenko-led blockchain is not too pressed about security and reliability. The series of outages has exposed Solana's design flaw, which could set it back as competing chains like Algorand don't comprise robustness over performance.
Hoskinson hits back
In a cocky response referencing Solana's downtime, Hoskinson suggested a 'fix' to the network's troubles. The proposed fix was a tutorial on making Old NES Games work again. Asked whether he was concerned his bumptiousness could mirror Do Kwon's eventual downfall, the IOG CEO acknowledged anything was a possibility.
He additionally justified that his behavior was in response to Terra and Solana communities that have relentlessly mocked Cardano for wanting to get everything right.
To learn more about these blockchain projects check out our Cardano vs. Solana guide.
Sam is a financial content specialist with a keen interest in the blockchain space. He has worked with several firms and media outlets in the Finance and Cybersecurity fields.