Solana Monthly Analysis – June 2022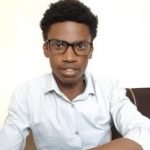 Published
5 months ago
on
Securities.io is committed to rigorous editorial standards. We may receive compensation when you click on links to products we review. Please view our affiliate disclosure. Trading involves risk which may result in the loss of capital.
The announcement of Saga, Solana's upcoming flagship phone, was the ecosystem's most significant highlight in June. Earlier in the month, the Solana Foundation and Solana ventures jointly launched a $100 million investment and grant fund to support initiatives in various Web3 niches including blockchain gaming, DeFi and NFTs.
In the market, Solana's token SOL charted a price course of three distinct phases in June, starting with a declining pattern that lasted until mid-month. The trend changed briefly before another extended decline towards the end of the month. Here's a review of the price action and other performance metrics across the 30-day period.
Market Metrics
Market capital
Solana (SOL) had a market capital of $15.46 billion by the end of the first day of June – half the count at the start of May. The market capital shrunk to a monthly low of $9.05 billion on June 14 before staging a comeback to $14.6 billion on June 25. By the end of the month though, the market capital had retraced to $11 billion.
Circulating supply
The circulating supply on Solana increased by 2.5% across June, compared to 1.65% in May. On-chain data shows 334,529,363 SOL tokens were in circulation on June 1 – a figure that grew to 342,899,836 SOL by the end of the month.
Network Metrics
Daily network fees for non-vote transactions and daily active vote accounts
The single-day highest network fees logged for successful non-vote transactions, 205.02 SOL, was recorded on June 2022.
The lowest Solana users paid on all days of the month was 99.92 SOL on June 13. This figure was notably higher than the minimum daily count in the previous month. Meanwhile, the daily active vote accounts exceeded 1,800 in June, reaching 1,807 vote accounts on June 30.
Transactions, Token and Account Metrics
Transactions
Daily non-vote transactions
The number of daily non-vote transactions carved out a non-uniform rising pattern. The figure corresponding to this metric stood at 22.55 million on June 1 while June 13 logged the month's lowest count of 18.62 million such transactions. A monthly high of 38.01 million non-vote transactions was observed on June 22, after which this figure fell, settling at 16.92 million on the last day of the month.
Daily active wallets and daily new token accounts
The number of daily active wallets rose inconsistently, dipping on two occasions. Start of the month, there were approximately 891,830 wallets. The monthly high came on June 8 but at 1,295.08k was slightly less than May's peak of 1,3700.63 set on May 26.
From the monthly high, the figure reached a notable less than day two weeks later (679.42k active wallets) on June 19. The story was more or less the same afterward: – an increase to a notable peak (1,216.94k active wallets on June 22) followed by a decrease to 971.31k wallets on June 30.
The number of new token accounts on Solana has trod largely below 200k since it fell by nearly 350,000 accounts crossing April 19 to 20. This sluggish pattern continued into June. The 188.42k new token accounts observed on June 22 marked the highest monthly count. June's final count of new token accounts was 145.04k on June 30.
Tokens
Daily new SPL tokens (excluding NFTs)
For the first time since December 2021, the number of daily new SPL tokens recorded on the Solana blockchain surpassed 400, reaching a monthly peak of 446 new tokens on June 17. This rise peaked from a June low of 61 new token accounts on the first day of the month.
Daily new NFTs
The number of non-fungible tokens (NFTs) minted on the Solana blockchain set an all-time high of 146.2k new NFTs on June 1o. Only 60.73k new NFTs were minted on the chain on June 19, marking the month's lowest figure.
Daily SPL token transfers (including NFTs, excluding wrapped SOL)
A token account on Solana can conduct several SPL token transfers. For this reason, the count of token transfers is in millions, while there are only hundreds of thousands of active token accounts.
Across June, the number of successful daily SPL token transfers grew steeply. There were 3.81 million token transfers at the start of the month. This figure ballooned more than fivefold to reach the month's, year-to-date and all-time peak of 20 million SPL token transfers on June 27. A total of 15.83 million SPL token transfers were registered on Solana on the last day of the month.
Daily SOL transfers (including SOL and wrapped SOL)
The total of daily SOL transfers, which includes both SOL and wrapped SOL, grew above the numbers recorded in May. Starting June, there were 2.81 million transfers. Consistently adding in daily increases, the monthly high of 7.61 million transfers was seen on June 25. Thereafter the count declined into the last days of the month, reaching 5.69 million transfers on June 30.
DeFi Performance
Total Value Locked (TVL)
Solana plotted a declining curve in total value locked (TVL) revisiting August 2021 levels – the last time the network sank below $2.5 billion in this metric. Recording the worst numbers all year, Solana logged $2.42 billion in TVL on June 17 from a peak of $3.99 billion on the first day of the month. Notably, Solana's TVL chart in June extended a falling pattern that, on a broader scale, runs as far back as December last year.
Market dominance
Solana's market share remained relatively constant across the stretch of June. By the end of the month, the chain had a 3.46% market share, starting from 3.57% on June 1. The chain retained its fifth position in June, despite seeing a plummeting market share. Worth mentioning, Solana briefly overtook Avalanche as the fourth-largest DeFi ecosystem before giving away the rank.
To learn more about Solana, visit our Investing in Solana guide.
Sam is a financial content specialist with a keen interest in the blockchain space. He has worked with several firms and media outlets in the Finance and Cybersecurity fields.