Roundup: ADA Surrenders To XRP, HFC Event's Confirmed Date, Celebrating Alonzo's 1st Anniversary, and More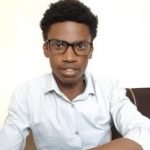 Securities.io is committed to rigorous editorial standards. We may receive compensation when you click on links to products we review. Please view our affiliate disclosure. Trading involves risk which may result in the loss of capital.
Input Output Global (IOG), the firm supporting the development of Cardano, and the Cardano Foundation last Friday announced that a date for the Vasil upgrade had been set for September 22. The disclosure was tied to confidence following tests and satisfaction with key metrics showing readiness to transition.
Alonzo celebrates 1st anniversary
This week marked the first year since Alonzo, the update that brought Plutus smart contract capabilities on the network, arrived on the mainnet. Data from Cardano Blockchain Insights shows that more than 3,230 Plutus scripts had been added as of Sept 14.
A dozen months since Alonso's arrival, Cardano is again preparing for its next major update.
Crucial Vasil dates
Vasil's timeline has been rescheduled more than once to accommodate more testing and time for ironing out any issues that emerged off the testnets. With everything flashing ready, the network settled for node version 1.35.3, and as of now, 97% of the nodes are producing blocks in this protocol version.
The threshold required to ship Vasil was set at 75%, as Vasil functionality is dependent on having a strong majority of the network's block-producing nodes. Another metric that has been tracked was the requirement to have Cardano's top ten decentralized applications confirm readiness to upgrade, and IOG says community polls show full confidence in this matter. Liquidity is also an equally top priority. A hallmark of 80% ADA liquidity is expected to be reached, with about 25% of the crypto exchanges expected to have integrated before the set date.
Vasil is expected to bring several enhancements to the network's throughput, decentralized finance sector, and transaction cost efficiency. On DeFi particularly, Vasil with boost Plutus to enhance the developer experience with a "more powerful and efficient way" to build applications. An update shared by blockchain explorer cexplorer.io on Wednesday (Sept 14) highlighted Sept 27 as the arrival date of the Plutus V2 Cost Model on mainnet.
What next after Vasil? Hoskinson explains
In a video update shared earlier this month, Hoskinson explained that there would be a thorough retrospective on how to improve Cardano's current architecture in the future. The scope will mainly be on how to advance it to make it more beneficial, portable, scalable, and better for everyone.
Further, he added that more changes would come with CIPs (Cardano Improvement Proposals) on various matters, including Voltaire & Basho upgrades and scalability & governance. Generally, he expects that Vasil will bring the network closer to achieving its"crazy mission" to "bank the unbanked" to achieve a global fair marketplace.
Cardano creator Hoskinson 'loudly' disparages proposals of an ADA token burn
Away from the Vasil subject, Cardano founder Charles Hoskinson recently responded to proponents of an ADA token burn, describing them as "consumed with idiocy and avarice." Speaking in a video update to the community, the IOHK CEO said that such individuals should, in fact, seek a new level of "insight and clarity" and then apologize for the suggestion of destroying ADA holders' money.
Hoskinson explained that taking such a decision would mean taking money off people's hands as there is no large premine or magic reserve that could be burned to influence the token's price as suggested by those of such mind. The idea of a token burn has been floated around the community, given that despite the promise of an impactful Vasil upgrade, there has been no significant recovery in the price of the Cardano native token.
ADA flips XRP in market capital but loses momentum
The confirmation of the Vasil date last week reassured holders and alleyed worries among doubters. The effect was reflected in the price of the ADA coin, which charted an ascent seeing as much as double-digit gains at the peak of the run on Saturday. The traction to a three-week high of $0.5235 helped the coin's market capitalization grow and briefly surpass Ripple (XRP) for the seventh rank.
The ADA/USD pair has, however, since retreated to $0.47, with virtually all upside movement thwarted by the broader crypto market correction tone. With a marginally over $16 billion market capital at writing, Cardano (ADA) trails XRP, which has reclaimed its seventh position among cryptocurrency projects in this metric.
Though the token is trading in the red daily and weekly timeframes, analysts have indicated that Cardano will potentially blow up in the next bull run. They theorize that this recovery will be primarily due to its fundamentals rather than sentiment or markets getting overbought.
To learn more, check out our Investing in Cardano guide.
Sam is a financial content specialist with a keen interest in the blockchain space. He has worked with several firms and media outlets in the Finance and Cybersecurity fields.