Cardano (ADA) Sees Consecutive Negative Weekly Closes: Here's What to Expect Going into September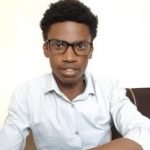 Securities.io is committed to rigorous editorial standards. We may receive compensation when you click on links to products we review. Please view our affiliate disclosure. Trading involves risk which may result in the loss of capital.
Cardano's native token, like most altcoins, struggled to maintain upside momentum in August following a promising first half of the month as negative sentiment engulfed the broader market. The price of the ADA token touched a two-month high of $0.594 on Aug 13, but the gains accrued to this level were wiped away in the last two weeks.
One particular trend worth keeping an eye on going into the weekend and the first complete week of the new month is ADA/USD pair weekly close and reasonably so. For starters, the performance of the ADA token since mid-August has been less than impressive, making a relief rally highly welcomed by bulls. The Cardano network has also been active recently, and its ecosystem has continued advancing thanks to developments and milestones.
Binance.US now supports ADA Staking
The Vasil hype is all over the Cardano community, and now America's third largest crypto exchange Binance.US has launched support for ADA staking. An announcement by the Binance subsidiary on Wednesday revealed that interested users would gain up to 6.1% APY, receive weekly payments, and stake/ unstake anytime to access one's funds instantly. The ADA token adds to the list of those that can be staked on the exchange, including AUDIO, AVAX, BNB, ATOM, MATIC, DOT, and SOL. The US-restricted exchange has placed user staking limits between 0.01 and 4,400,000 ADA.
Aada Finance, Cardano's first lending and borrowing platform, to launch before Vasil
Crypto lending platform Aada Finance announced the mainnet launch of Cardano's first lending and borrowing decentralized application this week. Aada Finance V1 will debut on Sept 13, as detailed in the press release published on CoinTelegraph. The lending and borrowing protocol has been on Cardano's testnet since May, and its protocol's code has been audited by security firm Vacuumlabs, which has marked it ready for mainnet launch.
While Cardano has had smart contract functionality for about a year, it is the first time DeFi derivates are introduced on the network. This, in essence, means more utility for users' cryptocurrencies. The idea behind the launch is to pre-date Vasil and leverage the first-mover advantage borne by the protocol's peer-to-peer approach. The non-custodial interoperable and decentralized lending protocol will be structured around NFT bonds.
User loans and deposits are locked to the bonds. Since these bonds are not linked to a wallet, anybody who delivers the underlying NFT and satisfies the loan requirements may redeem them, making the entire process much more user-friendly.
Trading platform Robinhood lists Cardano
Online discount brokerage firm Robinhood also revealed this week that it has now listed Cardano (ADA) on its platform, according to a tweet by the firm's official handle. Robinhood says that it has added the crypto asset following incessant requests by users. Cardano (ADA) joins other top cryptocurrencies supported by Robinhood, including Bitcoin, Ethereum, Polygon, and Dogecoin. While the commission-free stock & crypto trading app has this year laxed its leash on listing cryptocurrencies, Cardano's 'luck' may well be due to the soon-coming Vasil upgrade.
A positive weekly close, finally?
The week ending on Aug 28 marked the second negative weekly close for ADA, market data shows that. A third successive lower weekly close will thus likely raise concerns among Cardano adherents considering the network is gearing for a significant upgrade in the coming weeks. The Vasil hard fork is expected some time in September though a final date has not yet been confirmed.
While this is not expected to put a damper on any potential gains over the weekend, the ADA price risks shedding a few cents as the broader cryptocurrency market consolidates. Key on-chain elements are still bearish, as is the whole sector, which limits upside potential, at least in the short term. More losses over the weekend will set up the token for further correction towards support at $0.42 in the initial phases. This collapse will ultimately put investors in a fix as devaluation towards new lows within weeks of a highly anticipated event would be detrimental to recovery in the long run.
To learn more, visit our Investing in Cardano guide.
Sam is a financial content specialist with a keen interest in the blockchain space. He has worked with several firms and media outlets in the Finance and Cybersecurity fields.