Hoskinson Discusses Ethereum Switch To PoS Consensus, Latest US Crypto Proposal, and Views on Ethereum Classic Hype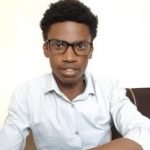 Securities.io is committed to rigorous editorial standards. We may receive compensation when you click on links to products we review. Please view our affiliate disclosure. Trading involves risk which may result in the loss of capital.
Cardano creator Charles Hoskinson opined that new recommendations championed by the US government would impact not only Bitcoin but the broader cryptocurrency industry. The proposal outlined in a recent White House Office of Science and Technology Policy report seeks to engage the  Department of Energy and the Environmental Protection Agency in developing environmental standards as a framework for the design of cryptocurrency projects.
"EPA and DoE are going to start […] to change the way that their cryptocurrencies work. [This could potentially] include standards for very low energy intensities, low water usage, low noise generation, clean energy usage by operators and standards that strengthen [..] carbon-free generation to match and exceed additional electricity load of their facilities," he said in a YouTube session that streamed last Thursday.
Congress might approve legislation that 'fetters' digital assets based on energy-intensive consensus
Hoskinson conjured a scenario where the US government could employ measures towards 'responsible digital asset innovation', which could ultimately hurt cryptocurrencies using the proof-of-work (PoW) model.
"Should these measures prove ineffective […] the administration should explore executive actions and Congress might consider legislation to limit or eliminate the use of high energy intensity consensus mechanisms for crypto-asset mining."
His views on the witch-hunt on digital assets should, however, in no way be considered as a concern for Bitcoin as he still doesn't entertain takes from Bitcoin maximalists. To recall, he branded them as "the most difficult, toxic and useless people to engage with" after MicroStrategy CEO and Bitcoin maxi Michael Saylor termed ADA a security back in July. Hoskinson recently dismissed a Bitcoin maxi who criticized Cardano, claiming that the Ethereum co-founder could alter ADA's total supply.
Despite being known that ADA has a supply cap of 45 billion tokens, nothing could stop the IOG CEO from categorically rejecting any such suggestion, adding that Bitcoin maximalists are "beyond stupid." Further, explaining his limited control over the network, Hoskinson said he couldn't force the coming Vasil hard fork even if he wanted.
The profits-first approach on ETC negates any lucrativeness to invest in the chain, despite increasing miner migration
Ethereum Classic has, in recent days, come back to life, evidenced by the rejuvenated trading and mining activity around its native ETC token. The picture behind this is an increase in miners setting up shop on the blockchain coming from Ethereum, who have deserted the proof of work consensus mechanism. Proof of this entry of new mining power is that ETC's hashrate has surpassed the 300 TH/s mark post-Merge.
Ethereum Classic's hash rate surged past 200 TH/s and 300 TH/s mark on Thursday (Sept 15) before hitting a record high of 313.31TH/s according to data from 2Miners.
Ethereum Classic isn't the only network to benefit from the successful merge. Ergo, Flux and Ravecoin are some of the other networks that have seen interest from PoW miners, as per 2Miner's data.
Charles Hoskinson, an early member of Ethereum Classic, has suggested caution with investments on the chain. Hoskinson recalled joining ETC immediately after it split from Ethereum but said that despite massive community investments, profit-making was prioritized rather than focusing on blockchain development and innovation.
Cardano shines in development activity, according to a Contora report
Moreover, the Cardano founder adds that the ETC community dug itself deeper into the hole when it embraced venture capital firms such as Grayscale, who he says only bought tokens to skim off the profits when the prices surge. He says these investors couldn't care less for the network's future. He adds that this model pushed ETC developers to give up on the project because they figured their objectives did not correspond with those of the community.
Hoskinson's current and sole project has continued excelling as far as development is concerned. Cardano ranked as the top cryptocurrency in a compilation prepared by social and technological data tracking platform Contora. The Contora team addressed accuracy concerns, explaining that it verified and streamlined the relevant GitHub repositories for all cryptocurrency projects within its scope. Further, the team explained that it considered adjustments and fixes to update its developers' data. This buzz in development activity is directly tied to the anticipation of major upgrades to the network in Vasil hard fork arriving on Sept 22.
IOG releases a Vasil-compatible version of its non-custodial Daedalus wallet
Though ADA has failed to sustain significant strength ahead of the upcoming HFC event, Cardano users have not been starved of minor updates. Last week, Input Output Global, Cardano's development company, announced the mainnet release of Daedalus 5.0.0. The wallet is compatible with node 1.35.3 and the Vasil hard fork, which teases that the Cardano ecosystem is nearing full readiness for Vasil.
Daedalus is Cardano's non-custodial wallet that assures maximum security for user funds, being that it is a full-node wallet – it creates a local copy of the Cardano blockchain. It natively validates every transaction in its history in an entirely trustless operation. Besides functionality with Vasil, the update fixes issues with Daedalus executables that failed to get deleted after auto-updates.
It also solves errors seen when choosing syncing wallets while delegating or redeeming ITN rewards and remedies the issue of the system using the previous keyed-in token despite the user changing the amount of tokens during fee calculation. Existing users were advised to watch out for a prompt on their news feeds, allowing them to update their wallet versions.
To learn more, check out our Investing in Cardano guide.
Sam is a financial content specialist with a keen interest in the blockchain space. He has worked with several firms and media outlets in the Finance and Cybersecurity fields.