deVere Group CEO Nigel Green Predicts a Bitcoin (BTC) Bull Run in Q4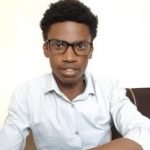 Published
6 months ago
on
Securities.io is committed to rigorous editorial standards. We may receive compensation when you click on links to products we review. Please view our affiliate disclosure. Trading involves risk which may result in the loss of capital.
The price of Bitcoin has been battling to hold the $30,000 support, losing the race in recent days. Despite growing as much as $31,689.5 in the last week, Bitcoin has since dug below again, currently trading at $27,489. The recent frequent downturns are a sign of the overwhelming bearish sentiment in the broader market.
In a recently published report, deVere Group CEO Nigel Green has expressed conviction that the recovery of the leading digital asset is already underway, and investors should expect a "significant bounce" in the fourth quarter. Having previously inaccurately predicted a price point of $50k by the end of March, Green was not too keen to tag a specific figure to his prediction.
The appeal of risk-on assets
Adding weight to his prediction of an imminent market bottom and subsequent overturn of the current state of matters, the deVere founder noted that tracking platforms show that 'insiders' are increasingly buying into digital assets.
Poor asset performance equals good prices to buy at for some, and Green says said insiders are exploiting the currently low valuations to add on their investments in high-quality firms to expand their portfolios over time.
"The price recovery has started, probably much to the chagrin of crypto cynics and Bitcoin bashers […] I believe that we'll soon see a bull run that will lead to a significant bounce in the fourth quarter of the year for the world's leading digital currency," the deVere executive predicted.
The financial advisory firm chair noted that Bitcoin is highly correlated with the stock market at the moment and that it is likely the token will recover alongside stock markets as investors reintroduce risk-on assets into their portfolios.
Further, Green still sees Bitcoin's potential as a hedge against inflation, believing it would play a role in allowing investors enhance their purchasing power by migrating into value investments rather than holding cash. With capital investments, expertise, and reputational pull, he sees the role of institutional movers as critical in the predicted rally.
Regulation for a change
Green also observed that regulation of the cryptocurrency space is now edging towards certainty, and the green side of it is that once implemented, a guiding framework would mean more confidence from both institutional and retail investors.
With that, he noted that the shrewd investors are already making a move on the current bottom prices, knowing the long-term potential of digital currencies.
Investors are hodling as exchanges' BTC supply falls below 10% for the first time in over three years
Recently shared data by blockchain intelligence and analytics platform Santiment suggests investor confidence in hodling crypto assets is rising. The platform revealed in a tweet last week that Bitcoin supply in the coffers of exchanges sat at 9.9% for the first time in three and a half years.
The change comes after the volatility of crypto markets in May sent the markets tumbling, resulting in a massive inflow of Bitcoin into exchanges as investors chased panic sales. As such, this on-chain metric goes to confirm positive Bitcoin holder sentiment. Also, there's been a reducing proportion of addresses of short-term hodlers and an increase in the number that have held Bitcoin for more than a year, evidence of the conviction.
Bloomberg strategist holds onto $100k Bitcoin price prediction by 2025
Mike McGlone, the Senior Commodity Strategist at Bloomberg Intelligence, has insisted that Bitcoin could still hit $100,000 by 2025. McGlone expects that once the currently persistent bear market wears off, valuations will push upwards again, he told Kitco News.
In what he termed a "great reversion," the Bloomberg strategist anticipates that Bitcoin will fall further below in the short term, owing to its co-movement with stocks, suggesting that the recovery upwards would be alongside gold and US bonds. Furthermore, he sees Bitcoin's current state as transitionary, as he sees the asset morphing into a risk-off asset over time.
The Bloomberg analyst is optimistic that a change is coming soon, observing that market changes are mirroring 2008 patterns, referencing the price of crude oil, which peaked around mid-year before falling much lower towards the year's end. Drawing parallels, McGlone is predicting deflation similar to once that followed.
To learn more about Bitcoin visit our Investing in Bitcoin guide.
Sam is a financial content specialist with a keen interest in the blockchain space. He has worked with several firms and media outlets in the Finance and Cybersecurity fields.