Bitcoin Miners' Report Card: Q2 Result Filings for Genesis Digital, Hut8, Core Scientific and More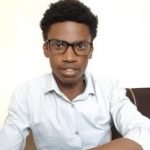 Published
5 months ago
on
Securities.io is committed to rigorous editorial standards. We may receive compensation when you click on links to products we review. Please view our affiliate disclosure. Trading involves risk which may result in the loss of capital.
Companies invested in Bitcoin mining have struggled to stay afloat amid the extended cryptocurrency bear market and a multitude of factors that have made the venture unlucrative.
Many large-scale Bitcoin mining firms have endured a tough run this year, with an overwhelming majority booking considerable losses in Q1. Low Bitcoin (BTC) prices, unfavorable mining conditions, rising electricity as well as pressure from regulatory and environmental agencies are some of the drivers behind the poor performance. Q2 reports from Bitcoin miners show that the just concluded quarter, while comparatively better than Q1 2022 and Q2 2021 in some cases, still left holes in the balance sheets of many.
The latest data from blockchain.com shows that though the Bitcoin mining revenue is generally still low, there has been a significant relief for miners since mid-July.
Overall, the Bitcoin ecosystem appears to be regaining health across several metrics, including revenue volume. Here's a rundown of the performance of Bitcoin miners and an assessment of the mining sector.
Genesis Digital secured 708 MW of power in H1 2022, targets expansion
Bitcoin miner Genesis Digital disclosed in an August 10 press release that it gathered 708 MW in operating capacity and is working on an expansion plan in the US market. Last November, the Bitcoin miner announced a new data center in West Texas, adding to its network of more than 20 industrial-scale bitcoin mining facilities with over 300,000 miners. The company's COO Andrey Kim noted that the progress this year, as far as expanding its operation is concerned, has been good thus far.
"We're very pleased with the pace of our US expansion. Our team has worked incredibly hard to scale our capacity and […] we remain more committed than ever to executing on our mission to provide the infrastructure that powers the Bitcoin network," Kim said.
Genesis Digital Assets currently mines Bitcoin in a total of eight locations across (4) Texas, (3) South Carolina and (1) North Carolina. New hires will facilitate its planned expansion with an estimated 495 construction jobs and another 130 full-time positions to be created. Genesis adds to several companies that have been advancing with expansion plans, including bitcoin miner CleanSpark, which has been acquiring mining rigs at a low price during this bear market.
CleanSpark acquires new Georgia facility; quarterly hashrate grows by 38%
Through a press release published on August 9, the Nasdaq-listed firm revealed that it had acquired a new Bitcoin mining facility in Washington, Georgia. Following the agreement, CleanSpark will pay $16.2 million to Waha Technologies. The facility will add in excess of 340 petahashes per second (PH/s) in hashrate, given that CleanSpark purchased 3,400 mining rigs that were already operational there.
While the site is currently a 36 MW plug-in-ready facility, the crypto miner intends to scale it to 86 MW in the long run. Filling the gap will not be as challenging given that CleanSpark has been copping ASIC miners that have been cheaply priced in the bear market. It added over 1000 rigs last month and 1800 the month before.
The expansion initiatives by CleanSpark and Genesis Digital don't reflect the state of affairs in the entire industry, though. Some mining companies have been unable to sustain their operations, resorting to harsh cost-cutting measures to survive this difficult period.
Core Scientific Q2 results filing: A mix of positives and negatives
Texas-based crypto miner Core Scientific released its financial results for Q2 on August 11, reporting $164 million in revenue, which narrowly exceeded its projections of $161.8 million. The figure translates to a 118% year-on-year increase in revenue – its revenue model includes self-mining operations and hosting other companies' mining rigs.
However, the company laid off 10% of its staff – workforce not involved in data center operations or any other miner's core business – to remain afloat. Besides resizing, the company renegotiated contracts with vendors and closed down the blockchain technology development business. Core disclosed that it logged a net loss of $861.7 million for the quarterly period, including an impairment charge of $840 million.
Core Scientific operates a fleet of 125,000 self-mining servers, but it intends to add to this figure. Its hosting revenue rose by 110% compared to last year, but its self-mining revenue rose nine-fold. The company produced 3,365 in Q2 but only held 1,959 coins in its reserves at the end of June. Last month, it sold more Bitcoin than it mined to keep up with rising costs. The firm's CEO is optimistic that two-thirds of its growth this year will take place in the third and fourth quarters.
Hut8 reports strong quarterly revenue and an $88.1 million net loss in Q2
Canadian-based Bitcoin miner Hut8 also announced its Q2 financial results on Thursday, indicating a significant revenue increase. It recorded a revenue of $43.8 million, $10.3 million more than it recorded in Q2 2021. Hut8 further disclosed that it mined 946 BTC in the just concluded quarter, corresponding to a 71% increase compared to the same time last year.
The mining company attributed the same to the increased hashrate from the rigs the company acquired and revamped operations. The financial report also showed a decline in mining profit, with the firm posting $14.9 million profit in Q2 compared to $19.3 million at the same time last year. The miner noted a slight increase in the cost of mining each Bitcoin from $24,700 in Q2 2021 to $25,900 in the just concluded quarter. The Thursday release attributed the difference to high power prices, which it noted was offset by its efficient mining fleet.
CEO Jaime Leverton explained in a statement that the firm was well prepared to survive the market turbulence, having been aware of such a potential scenario.
 "We have been anticipating market volatility for nearly a year and took proactive measures to navigate the current downtown through the cycle of balance."
The CFO, Shane Downey, added that their "operation orientation and conservative, balance sheet first" model proved advantageous to the miner.
To learn more visit our Investing in Bitcoin guide.
Sam is a financial content specialist with a keen interest in the blockchain space. He has worked with several firms and media outlets in the Finance and Cybersecurity fields.