Altcoins – Avalanche, Cardano, Fantom and Solana Development Updates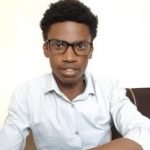 Securities.io is committed to rigorous editorial standards. We may receive compensation when you click on links to products we review. Please view our affiliate disclosure. Trading involves risk which may result in the loss of capital.
The cryptocurrency sector has in the last decade conceived a global market encompassing projects worth close to $1 trillion. Though Bitcoin initially accounted for as much as 95% of this market capital in the nascent years of the market, recent years have seen interest shift to other newer projects based on different architectures and solving different issues. Ethereum, a smart contracts platform, has especially stood out from the rest reflected in its native token, Ether, which ranks second in market capital only behind Bitcoin. Others like Cardano, Solana and Polygon have also gained traction in recent years thanks to significant milestones involving their ecosystem. Here is a rundown of the latest blockchain updates and what they mean to the involved networks.
Cardano eyes expansion with custom-built sidechains
Input Output Global, the Charles Hoskinson-led blockchain company building Cardano, announced on Jan 12 (Thursday) a sidechain toolkit with the software release planned for later this month. The toolkit will directly serve sidechains creators by supporting deployment of custom-built sidechains on Cardano which, the company hopes, will foster adoption on the ecosystem.  In particular, it will allow them to make choices on application-specific features and consensus mechanism. Thus far, IOG developers have been able to interact with the toolkit to build an Ethereum Virtual Machine-compatible sidechain public testnet.
IOG said in the announcement post, which included the official technical documentation, that it looks forward to leading a family of side chains as well as partnering networks.  Notably, Solana has caught they eyes of Hoskinson, who implied in an AMA session last month that the two networks could benefit greatly from a pursuit in this direction. The Solana network has been plagued by outages while its native token SOL took heavy battering in the market post-FTX collapse. Network activity and price action over the past two weeks, however, shows that Solana has moved past the FTX contagion.
A report published by Citi Research analysts on Thursday corroborates the observation. The bank assessed that key metrics such as active addresses and non-fungible-token (NFT) volume have grown to reclaim to levels they hovered around before the events leading to the fall of FTX exchange transpired. Markedly, the observation is a potential indicator that users have regained confidence in the ecosystem which suffered another blow after the exodus of two leading NFT projects in DeGods and y00ts. This is an area of concern the bank earmarked in its report, specifically ways to incentivize and retains users as well as builders.
To learn more about Cardano or Solana, visit our Investing in Cardano and Investing in Solana guides.
Fantom introduces on-chain governance for the network
Last Friday, Fantom revealed in a blog post that on-chain governance that will allow holders of the native token, FTM, to contribute to the network's developments. FTM holders can present their ideas in the form of new proposals or vote on existing suggestion aimed at advancing the ecosystem. Fantom's on-chain governance systems features a degree of flexibility from the traditional agree or disagree options.  Users will be able to clearly delineate their position thanks to the degree of agreement provision.
Earlier this month, the Fantom community passed a governance proposal seeking to lower FTM inflation to 6% by adjusting staking rewards so as to avoid reaching its maximum supply. Nearly 56% voted in favor of the proposal seeking to address the network's revenue model. The Jan 5 change to its existing tokenomics specified this year' FTM's inflation at 1.87%. The smart contract platform plans to incentivize developer building on the blockchain through gas monetization whilst encouraging user participation via gas subsidies.  Worth noting, the Fantom Foundation recently shared the network's recap for the concluded year in a Jan 3 blog post, reporting growth in several areas including transaction activity attributable to DApps and other project launches.
To learn more about Fantom, visit our Investing in Fantom guide.
Metamask introduces staking feature for Ethereum
In other developments, popular digital assets wallet solution MetaMask launched a staking functionality, that will allow users to lock their Ethereum via Lido or Rocket Pool liquid staking services which have a reward rate between 4.50% and 5.20%. MetaMask wallet users will be able to earn yields on any amount of ETH they stake.
Avalanche to pursue a joint venture with Amazon Web Services
Also last week, Ava Labs, Avalanche's development brand, announced a partnership with Amazon's cloud computing Amazon Web Services (AWS) in a move centered around scalable blockchain solutions. Avalanche developers will benefit from AWS credit advantages after the onboarding of Ava Labs under AWS Activate. The partnership targets all groups of participants across the board including enterprises, institutions, and governments by simplifying the process of launching a custom Subnet. At an individual level, it will make it easier for builders to "spin up nodes and test networks on the fly" in jurisdictions of their choice. In addition to the arrangement, the two companies are planning events that will encourage interaction among non-technical and technical enthusiasts.
To learn more about Avalanche, visit our Investing in Avalanche guide.
The year ahead for blockchain
Notwithstanding the underlying differences in existing projects, blockchain technology has demonstrated the potential to deliver widely accepted solutions that can disrupt transaction systems and traditional markets. Recently remarking on the prospects of this space, Ark Invest founder and CEO Cathie Wood raised concerns specifically around investors overlooking this 'gaming changing' innovation. While a case can be made for entrants who resolved to watch from the sidelines amid the bear market, a modest recovery in prices this year has seen the sector draw in participants.
Sam is a financial content specialist with a keen interest in the blockchain space. He has worked with several firms and media outlets in the Finance and Cybersecurity fields.