Aptos (APT) Takes Off as December CPI 6.5% Headline Propels Bitcoin (BTC) Price Towards $20K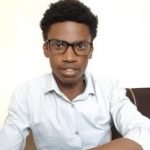 Securities.io is committed to rigorous editorial standards. We may receive compensation when you click on links to products we review. Please view our affiliate disclosure. Trading involves risk which may result in the loss of capital.
Markets got off to a great start this week and importantly for bulls maintained the pace, extending a streak of gains that started forming on the price chart this year. Bitcoin earlier led other top traded crypto coins to another leap towards the end of Wednesday setting a high of $18,270 at the peak of the spike. The majority of traders watched the action from the sidelines with a sense of foreboding, opting not the join the action chary about the US Consumer Price Index (CPI) data.
 December CPI report figures align with expectations
Throughout the week, the CPI numbers garnered significant attention, as they represent the first major release following the US jobs report sent last Friday. Core and overall inflation metrics arrived in agreement with market projections – a year-on-year dip to 6.5% from 7.1% in November. Price action suggested that crypto market was unfazed in the first few hours following the release of the highly-awaited data which showed consistency with the reduced inflation narrative.
The month-on-month inflation change was in negative territory for the first time since May 2020, but only by a minor 0.1% relative to November. Though CPI reports generally provided important insight into the current inflationary dynamics, the latest one has been dissected as a preamble to the FOMC meeting coming in less than three weeks. Still, it has left some impact on the space albeit not an immediate significant change in sentiment preceding the release as many anticipated.
Bitcoin returns to October levels after a brief indecisive display
In the immediate reaction, Bitcoin (BTC) price fell below $18,000, but only temporarily, before reclaiming the level. Market data at writing indicates that the traders have finally take in the macro-easing news to a positive effect. The leading crypto asset has swiftly moved past the $18,500 resistance printing a new local high marginally below $19,000. Notably, the BTC/USD pair has gained 7.95% in the last 24 hours and could potentially stay surging towards a range it last traded around before FTX sunk into the ground.
Popular market commentator Michaël van de Poppe opined in a Twitter post that a short correction could hit Bitcoin before the token can rebound upwards alongside other risk-on assets. Market analysts have, in the wake of latest gains, cautioned that a retest of levels below $17,400 could be on the cards basing the projection on derivatives data.
To learn more about Bitcoin, visit our Investing in Bitcoin guide.
Avalanche (AVAX), Polygon (MATIC) and other altcoins sustain uptrend
Ethereum (ETH) price, which had temporarily climbed to $1,414 earlier today, traded unstably around $1,380 shortly after the data came out but has since restored its previous ascent, last spotted trading around a two-month high of $1,435. Worth pointing out, Ether's recent exploits have seen the token price flip the 200-day moving average for the first time since the first week of November. Litecoin (LTC) price has equally continued seeking higher grounds, up to $86 at press.
Other tokens including Cardano (ADA), Avalanche (AVAX), Polygon (MATIC) are similarly trading higher than before the announcement. Solana (SOL) and Avalanche (AVAX) price gains stood at 4.36% and 4.74% respectively in the 24-hr. timeframe at writing, trailing Polygon's MATIC and Ether which have marked 5.47% and 6.26% profits on the day. The former pair, however, leads in 7-day gains.
Solana's 25.75% positive returns in the last seven days have been inspired partially by the trending BONK meme token borne out of the ecosystem's recent woes. The Avalanche (AVAX) token has, on the other hand, benefitted from an extra boost after from a newly announced partnership between its developing firm Ava Labs and Amazon. The news accelerated AVAX price's slow climb to a multi-month high of $16.10 during late Wednesday's US trading session.
To learn more about the AVAX token, visit our Investing in Avalanche guide.
Top gainers and trending coins
Aptos (APT) has held onto the top spot among biggest gainers, up 25.70% in the last 24 hours above Lido DAO (LDO) token whose price has also swollen by 20.15%. Bitcoin Cash (BCH), Flow (FLOW), and Optimism (OP) and Gala (GALA) are also changing hands at double-digit profit in the same period.
To learn more these tokens, check out our Investing in Aptos or Investing in Lido DAO guides.
Overall, the total crypto market capital has increased 6.75% since yesterday to $908 billion as per CoinMarketCap data. The crypto Fear & Greed Index, conveying sentiment, has reached 30/100 points. The latest price spike has also resulted in a 24-hr. liquidation volume exceeding $390 million with short positions accounting for 93.84% of total exchange liquidations in the past 4 hours as per Coinglass data.
Ether-tracked futures account for $170 million in total liquidations closely followed by Bitcoin futures at $143 million.
The Fed is expected to take a breather
Next on traders' radars in terms of a macro influence is the Feb 1 FOMC meeting, and the expectation is an interest hike of 0.25%. December's numbers, which are still being digested, create an opening for the Fed to proceed with the normalization of the interest rate regime.
Sam is a financial content specialist with a keen interest in the blockchain space. He has worked with several firms and media outlets in the Finance and Cybersecurity fields.