Markets: Bitcoin Price Scratches $18K Ahead of CPI Read, Solana Resurgence Threatens to Falter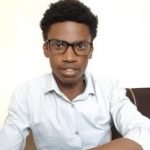 Securities.io is committed to rigorous editorial standards. We may receive compensation when you click on links to products we review. Please view our affiliate disclosure. Trading involves risk which may result in the loss of capital.
Fresh gains this week have seen the majority of cryptocurrencies recover from stagnation zones whilst helping some race past crucial resistance levels that had previously proven unattainable. Bitcoin (BTC) price steadily charted upwards starting Monday before printing a local high of around $17,490 late Tuesday. The breach of $17,000 on Tuesday concluded a series of minor positive moves that started a fortnight ago. Though price action remained relatively muted at the start of the day, Bitcoin (BTC) has in the last hour spiked reaching as high as $18,165 on the BTC/USD 24-hr chart.
This latest surge comes hours before the release of December consumer price index (CPI) data which could potentially push prices even much higher. Here is how the market is faring.
Ether and other alts extend run while progressively eating into Bitcoin's dominance
Bitcoin has recorded a significant uptake among new entrants in the market, drawing more interest in the broader cryptocurrency sector on account of its first-mover advantage. However, the stagnation of its price below $20,000 for over two months has motivated market participants to seek better-performing options.  This pursuit has further been accelerated by sparse volatility around the asset which has manifested strongly in recent days.
In the last 12 months, Bitcoin's market dominance has contracted to around 41.25% from a peak figure of 48% in June 2022.
Commenting on a related behavior in a recent blog post, CryptoQuant contributor Maartunn observed that Bitcoin's leading status (dominance by volume) has gradationally decreased since its price peaked. Meanwhile, the combined volume of the others has increasingly printed spikes above the 50% line in the last two months – a trend the author highlighted as concerning based on past occurrences.
"When altcoins continue to dominate, there is a potential risk for further downside," the post summed.
Market data shows that Bitcoin has returned 8.75% profits on its price since the start of the year while Ethereum (ETH), Cardano (ADA), and Solana (SOL) have netted relatively bigger gains.
The latter has especially outpaced the rest of the pack and many other tokens on the back of a 65% price surge since Jan 1. The Solana native token has partially benefitted from the BONK token catalyst in this rally.
Solana now past FTX contagion: Good and bad news for SOL holders
Solana has flipped the script in the market thus far into the year after sealing the predecessor as one of the adversely affected crypto projects. The SOL token broke multiple resistances on its way to tapping a weekly high of $17.35 on Jan 9 but maintaining this momentum strikes as a tall order in the face of potential risk-tasking and other price-swaying factors around the corner. This massive rebound in the form of an impressive leg-up on the 7-day price chart also puts holders in a tight spot.
The 3-month price chart shows that the SOL price is trading in no man's land after failing to clear the resistance around $17.50. The rejection could morph into a potential sell signal should the SOL pair fail to pick up soon. An overbought assessment based on the daily relative strength index (RSI) reading and signs of exhaustion coming into view on the candle chart further suggests that the price could be set up for a potential short-term correction or sideways swings in the coming days.
Market analysts have placed bets on support near $14.50 for this mild sell-off projection based on the 50-day exponential moving average (EMA). Further losses at this range will bring the 20-day EMA into focus in which case bulls are expected to camp close to $13.35 – translating to an 18% correction from the current changing dollar value.
A flip of the immediate $17.50 resistance, though unlikely at present conditions, could inspire a breakout move toward the descending trendline resistance identified at $25. The negative sentiment and renewed concerns around the ecosystem could prove difficult to overcome, ultimately standing in the way of turning the level into a support range. It does help that Solana has an actively building creator and developer community as pointed out by Ethereum co-founder Vitalik Buterin in a Dec 30 tweet showing support. The forward-looking nature of traders could work in favor of preventing a reoccurrence of a massive plunge toward the one-digit price territory.
To learn more about Solana, visit our Investing in Solana guide.
Sam is a financial content specialist with a keen interest in the blockchain space. He has worked with several firms and media outlets in the Finance and Cybersecurity fields.