WisdomTree's Solana, Cardano and Polkadot ETPs Launch on European Exchanges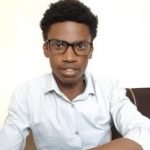 Securities.io is committed to rigorous editorial standards. We may receive compensation when you click on links to products we review. Please view our affiliate disclosure. Trading involves risk which may result in the loss of capital.
US-based exchange-traded products provider WisdomTree unveiled three altcoin-backed ETPs in Europe on Tuesday. The new physically-backed crypto products are backed by the native tokens of Solana, Cardano and Polkadot ecosystems and have an expense ratio of 0.95%.
The ETP issuer stated that the products – WisdomTree Solana (SOLW), WisdomTree Cardano (ADAW) and WisdomTree Polkadot (DOTW) – have already listed on leading European exchanges, including German-based Börse Xetra and Swiss exchange SIX.
Listing on Euronext later this week
The press release further detailed that the three ETPs will also list the pan-European Euronext exchange and be available to the exchange's users in Netherlands and France starting Thursday. At present, investors in various countries, including Poland, Switzerland, Denmark, Finland, Spain, Sweden, Austria, Ireland, Luxembourg, and Norway, can access the products.
WisdomTree highlighted that the offerings have the cheapest fees among ETPs giving users exposure to these altcoins in the region.
"The ETPs have a total expense ratio (TER) of 0.95%, currently the lowest fees for ETPs providing access to these altcoins in Europe, and are passported for sale across the European Union."
Both Solana and Cardano are layer 1 smart contract platforms, although the former was created two years earlier. They leverage a Proof of Stake consensus model while Polkadot taps on a Proof of Authority model.
Institutional interest in altcoins is growing
The three WisdomTree ETPs will allow Europe-based customers to invest in the altcoins without directly purchasing the altcoins. Those investing in the products also enjoy storage solutions provided by the issuer and don't have to worry about setting up custody, as is the case when dealing with crypto assets directly.
"Through WisdomTree's cryptocurrency ETPs, investors can conveniently access a range of crypto assets without the need to hold them directly, store private access keys or interact with the blockchain or digital currency infrastructure in any way."
WisdomTree's Alexis Marinof, in a statement, recognized the respective alts (and their various uses cases) as an embodiment of the growth in the crypto niche. Marinof explained that institutions looking to enter the space have shifted away from the leading cryptocurrencies like Bitcoin and Ethereum. Instead, they are now eyeing other alternative cryptocurrencies as these align with their diversification strategies.
"Interesting and different use cases for the likes of Solana, Cardano, and Polkadot represent the next stage of evolution for this young asset class. […]  Altcoins are now viable options for many institutional investors, providing more options to diversify their crypto holdings just like they would with any other asset class."
The latest development brings the number of issued crypto ETFs by WisdomTree to eight.
The choice of the underlying assets
The firm's head of digital assets for Europe, Jason Guthrie, explained these altcoins' choice, stating that WisdomTree was interested in assets with enough liquidity to support institutional demand. He also cited their use cases as another criterion for determining what assets to leverage.
"A key component to our approach is launching strategies which will resonate with institutional investors," he said. "These need to be crypto assets that are liquid enough for institutional use, are supported by the ETP market participants and have clear use cases."
ETPs have taken root in Europe and Canada, where respective regulators have adopted a much friendlier stance. This is in stark contrast to the situation in other developed markets like the US, where the financial markets watchdog (US SEC) has been reluctant to embrace exchange-traded investment vehicles.
For context, Europe made its first step into exchange-traded investment vehicles back in 2015 with a Bitcoin ETP launched in Sweden. The industry has now forged ahead, advancing into altcoin-linked ETPs. Meanwhile, in the US, the Securities and Exchange Commission has remained adamant and is yet to approve the first spot crypto investment product.
Notably, the introduction of these ETPs comes less than a week since FTX exchange and Coinbase partnered to launch a physically-backed staked Solana ETP set to list on Xetra. The CoinShares FTX Physical Staked Solana will offer investors 3% in staking rewards and is the fourth such product from the digital assets investment firm.
To learn more about the tokens featured in this article, check out our Solana, Cardano and Polkadot guides.
Sam is a financial content specialist with a keen interest in the blockchain space. He has worked with several firms and media outlets in the Finance and Cybersecurity fields.