Opera Announces Support for Polygon, Solana and Other Blockchains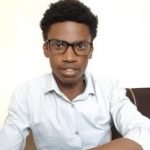 Popular web browser Opera has added support for eight more blockchain networks as per an announcement shared today. Notable among the networks coming to the in-browser crypto wallet are Bitcoin, Polygon and Solana. Others are IXO, Celo, Nervos DAO and StarkEx.
The addition is part of broader efforts from the Norwegian browser to venture into the Web3.0 space. Bitcoin and the native tokens of the other chains – including MATIC and SOL – will join Ether, which is already supported on the platform.
Blockchain and decentralized apps access
The latest integration extends beyond just the browser's crypto wallet. Opera users will also enjoy 'seamless access' to the dApps of the respective blockchain ecosystems.
Opera further detailed that its millions of active users will be able to leverage Polygon's merits as a smart contracts platform. The layer two scaling solution has better performance as it processes transactions much faster and at a lower gas fee than its base layer Ethereum.
According to the blog post shared by Opera, the entity behind the web browser has been exploring various partnerships with different blockchain-invested firms for more than three years. The firm intends to retain its blockchain-agnostic element while still attracting more users to get into Web3.0 in a sustainable way.
"Ever since we started in the Web3 space in 2018, we've been sealing partnerships with the most popular and cutting edge blockchains and web3 domain name providers in order to accelerate crypto's evolution from proof of concept towards mass adoption. Web3 is on its way to becoming a mainstream web technology and […] users need to get a superior user experience and a true benefit," said Opera's said in the press release.
The Crypto Browser Project
Earlier this year, Opera made the beta version of its Crypto Browser Project – supported both on desktop and mobile – public. This, however, wasn't the first crypto-related project from the firm, as it previously integrated a crypto wallet and introduced basic Web3 in 2018. Opera explained that the new project marked the start of a new phase that aims to deliver an all-in-one browsing experience to users.
"With the integration of Solana, Polygon, and others in our mobile browser, they can now access these technologies from the safety and familiarity of the browser that provides them with a dedicated Web3 experience," Arnesen said.
Only Polygon dapps are accessible via the crypto browser project (both desktop and Android) and via Opera on Android. Solana and the other networks are available on Opera (Android), with desktop browser integration scheduled for the coming months.
Web browsers are making moves into blockchain
Opera faces competition in this space from Brave Software's browser that is also investing in Web3.0. Brave's browser-native self-custody wallet launched last November, a week after the browser said it was looking to integrate the Solana blockchain. The company added, at the time, that integration of additional blockchains was in the pipelines.
What happened to Ronin?
Ronin's inclusion in the list of the newly supported blockchains follows a Tuesday hacking incident that cost the network $625 million. The gaming-focused network, via a newsletter, said it had suffered a security breach on its Ronin bridge. The perpetrator compromised Sky Mavis's four Ronin validators as well as an Axie DAO third-party and drained 173,600 Ethereum and 25.5M USDC in two transactions.
OpenSea more or less confirms Solana blockchain support
Elsewhere, OpenSea has confirmed it is working on Solana NFT integration on its platform. The giant NFT marketplace on Tuesday shared a teaser video on Twitter with the catchphrase "wen Solana???" OpenSea hinted, at the end of the teaser, that the support for the Solana blockchain would come next month.
The integration will make OpenSea a direct rival of the Magic Eden marketplace that focuses on Solana NFTs. Rumors of OpenSea adding Solana to its multi-chain profile started making rounds in January after tech blogger Jane Manchun Wong shared evidence of the development on Twitter. Wong also recently revealed that Rarible was working on adding support for Solana.
To learn more about the featured tokens, check out our Solana and Polygon guides.
Sam is a financial content specialist with a keen interest in the blockchain space. He has worked with several firms and media outlets in the Finance and Cybersecurity fields.