Analyst Sees $112 As A Likely Resistance If Solana Maintains Momentum Above $100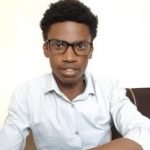 Securities.io is committed to rigorous editorial standards. We may receive compensation when you click on links to products we review. Please view our affiliate disclosure. Trading involves risk which may result in the loss of capital.
Solana's token SOL is one of the well-performing crypto assets in the market as of this writing. The SOL/USD pair has charted a steady uptrend over the last five days, climbing from a 24-hr average of $87.26 on Monday to $102.60 on Friday as per CoinMarketCap data.
The ascent reflects the general sentiment as the broader market trades higher, with the total crypto market surpassing $2 trillion earlier this week. Solana's price rally comes as Solana sees more developments across its ecosystem.
Solana adds to the list of blockchains supported on Coinbase wallet
Last week, the wallet browser extension of leading crypto exchange Coinbase introduced support for Solana and SPL tokens. Senior product manager at Coinbase Adam Zadikoff shared a blog last Thursday detailing that Coinbase wallet users could now transfer, receive and hold Solana ecosystem tokens.
"We're introducing our initial phase of support for Solana. Users can now manage their Solana (SOL) and Solana tokens (SPL) alongside their tokens held on all of Coinbase Wallet extension's supported networks," a section of the post read.
The wallet extension already supported other smart contracts blockchains such as Avalanche, BNB Chain, Ethereum, and Polygon. The exchange promised more integrations, including Solana NFT support.
 "This launch is just the beginning — Coinbase Wallet plans to further integrate with the Solana ecosystem, including the ability for users to connect to Solana dapps, and the ability to view and manage their Solana NFTs directly within their Coinbase Wallet extension."
Zadikoff highlighted a growing interest in the Solana chain, particularly in Web3, NFTs, and DeFi applications.
PUBG creator Krafton reveals collaboration with Solana labs
Speaking NFTs, video game developer and distributor Krafton on Wednesday announced that it had entered into a 'business agreement' with Solana. The partnership could give rise to blockchain-related integrations, including NFTs to its battle-royale game series PlayerUnknown's Battlegrounds.
The South Korean game maker recognized Solana as 'the world's most performant blockchain' that doesn't trade off security for its performance advantage. Web 3.0 Lead at Krafton, Hyungchul Park, cited 'high speed and low fees' as strengths that make Solana 'the best of the Web 3.0 ecosystem and its technologies.'
The press release also brought to the fore the chain's user-friendly environment for apps, noting that Solana labs will help 'support the design and marketing of blockchain-based games and services.' It also noted that Krafton was keen to cultivate the relationship and continue with the association in future endeavors.
"[We are] poised to build a long-term cooperative relationship for the development and operation of blockchain- and NFT-based games and services. The two companies will cooperate in the marketing and design of blockchain games and various blockchain technologies, as well as jointly cooperate on investment opportunities."
However, a report by CoinDesk citing a person in the know suggests that the collaboration is a memorandum of understanding. The PUBG creator is, therefore, not legally obliged to remain in the partnership.
The news of the partnership follows a launch of a smart contract fund by digital asset manager Grayscale.
As Securities.IO reported earlier this week, Grayscale unveiled a fund (GSCPxE) for Ethereum competitors investing in Solana (SOL) and other Ethereum alternative tokens like Cardano (ADA), Polygon (MATIC), Avalanche (AVAX), and Algorand (ALGO).
Solana and Cardano tokens had the highest weighting with 27.87% and 23.28%, respectively, as of the end of Thursday.
Popular crypto analyst weighs $112 and $130 as resistance marks
Although SOL/USD has moved up by 5.15% in the last 24 hours, it has posted several dips accompanied by rises during this period. Nonetheless, the pair is trading closer to the $104.58 intraday high, keeping Solana bulls in the driving seat.
Market analyst Michaël van de Poppe yesterday shared his price forecast for Solana on Twitter. In his opinion, the $112 to $130 range is a potential resistance area for the token. To break into this zone, SOL has to see an average gain of 17.85% from its current price level. Notably, the upper limit from Poppe's analysis is half of Solana's all-time high of $260.06 recorded last November.
To learn more about Solana, visit our Investing in Solana guide.
Sam is a financial content specialist with a keen interest in the blockchain space. He has worked with several firms and media outlets in the Finance and Cybersecurity fields.