Polygon Follows Matter Labs in Unveiling EVM-Compatible ZK Scaling Solution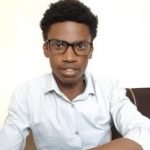 Published
8 months ago
on
Securities.io is committed to rigorous editorial standards. We may receive compensation when you click on links to products we review. Please view our affiliate disclosure. Trading involves risk which may result in the loss of capital.
The race to launch a zero-knowledge (zk) roll-up with native compatibility for the Ethereum Virtual Machine (EVM) has become even more intense this month. Popularized as zkEVMs, these solutions meet the scalability and security aspects of blockchain scaling while simultaneously offering EVM equivalency. Thanks to these advantages, these rollups have gained popularity owing to their promise of scaling the Ethereum network, whose Achilles heel has been low throughput and high transaction fees. Smart contract deployments on these networks typically have increased finality and cost significantly less.
In the latest development within this space, Polygon today announced the final mainnet for its zk rollup that natively supports Ethereum apps ~ projects written using Solidity. Polygon zkEVM beta, whose aspects Polygon made open-source, has been in the works for over eight months, including the period it was being audited- one internal and two independent assessments. The press release also detailed that the zkEVM network has already drawn over 50 projects from various vertices, including web3 and blockchain gaming. Fittingly so, Ethereum founder Vitalik Buterin initiated the first transaction on the new network, including a hidden message "A few million constraints for man, unconstrained scalability for mankind" in the process.
Polygon zkEVM: Trailing but not far behind
The release of the zkEVM layer 2 network comes four months after the launch of the testnet last October. Polygon co-founder Mihailo Bjelic revealed that nearly 6,000 smart contracts were deployed successfully while under testing without any modifications. Thanks to the EVM-equivalence attribute, Polygon zkEVM will allow users to deploy Ethereum apps without tweaks. Still, the Polygon team noted that the 'bleeding edge technology' needs to become 'more battle-tested', and as such, users should be cautious when trying in its nascent days before it fully matures.
The mainnet beta public release was highly awaited, given that several teams have been working on similar solutions, hoping to launch first to gain the first-mover advantage. Some projects that have previously confirmed their initiatives in this space include Scroll, Starknet, and Matter Labs. However, only the latter has finalized its ZK-rollup network, called zkSync Era, which opened to the public last Friday.
The advent of ZK-rollups is an endgame to optimistic rollups
The underlying infrastructure of zkEVMs defines their operations, i.e., batching transaction on rollups into zero-knowledge proof before executing these proofs on Ethereum. Worth noting, Polygon has been exploring ZK for its proof-of-stake chain. The exploratory work on integrating the tech into the chain could set the network on a path to becoming a ZK-secure ecosystem. The zero-knowledge concept has been touted as a game-change and the natural successor of optimistic rollups.
Industry experts have theorized that the rise of rollups leveraging zero-knowledge will potentially make the former obsolete. Markedly, the recent developments around zk rollups have brought the broader Ethereum ecosystem closer to realizing the aspects of the blockchain trilemma – security, decentralization and scalability. Polygon said it would continue optimizing the network from the current 'end state of the product' as it onboards more users.
To learn more about Polygon, visit our Investing in Polygon guide.
zkSync beat Polygon for the zkEVM public mainnet launch
Ethereum layer two scaling solution zkSync has been the subject of conversations in crypto circles in the last few days. The Matter Labs' platform launched the full alpha mainnet of zkSync Era, its version of the zkEVM, last Friday. Priding itself on completing the public release, zkSync described its offering as the first ever zk Ethereum Virtual Machine-compatible network, debuting before Polygon allowed users to test its own scaled Ethereum environment (Polygon zkEVM) in mainnet beta today.
The zkSync team hailed the as the result of four years of effort, culminating in numerous high-level security audits, bug bounties, public contests, risk management, and independent monitoring measures.  zkSync said that Era's zkEVM full alpha mainnet launch would include several unique implementations to offer users a one-of-a-kind experience aimed at driving widespread adoption. Moreover, developers have been able to enjoy cheap privacy, limitless expansion, and intricate use cases by leveraging deliberate design decisions taken during the development of this future-proof technology.
Securing the user's experience in the zkEVM
Security was key to zkSync's considerations while building out this technology, with its team investing time (over a year) and significant financial investment (up to $3.8 million).  The team explained that ensuring the technology is safe from possible security incidents is critical, noting that none of the competitors have undergone an equally prolonged and comprehensive approach in scaling Ethereum.
This includes up to seven independent audits from tier-1 firms like OpenZeppelin, with some assessments still underway. Additionally, there have been three internal audits and two public security contests, with further security measures in place, such as an open-ended bug bounty program.  The platform has been running a testnet since February 2022, and the Mainnet has been operational since October 2022. To further bolster transparency and security, the zkSync Era code too was made open-source.
In the live environment
As the Alpha phase of the technology opens up to users, the zkSync team has emphasized the importance of maintaining a constant focus on security. As such, the upcoming zkSync Era will further reinforce its security measures through a range of independent monitoring and risk mitigation mechanisms.
These include delaying withdrawals, permissioning ZK proof submission, continuously monitoring the system for any potential weaknesses, conducting additional security audits, and offering bug bounties to incentivize bug detection. Once the system has attained the maturity criteria, a security council will be established to facilitate emergency protocol upgrades.
zkSync Era implements a unique architecture
zkSync Era features a unique architecture that offers native account abstraction, a powerful LLVM compiler, data compression, and hyperscalability. The compiler optimizes Era for the best ZK prover experience, bringing massive performance and developer experience improvements. Hyperscalability, on the other hand, supports the long-term objective of promoting the adoption of crypto on a mass scale.
Matter Labs CEO Alex Gluchowski acknowledged that a three-day headstart on Polygon in publicly launching its zkEVM wouldn't create much of a difference, but flaunting first-mover status could mean something for marketing the technology to new users.
Other developments centered around ZK technology
ZK-powered layer 2 CryptoGPT issues GPT token
Earlier this month, CryptoGPT, a zero knowledge-powered Ethereum layer two platform, issued its token aiming to leverage the hype and interest in artificial intelligence and viral chatbot ChatGPT. Several centralized and decentralized exchanges have, in the last two weeks, listed the token under the ticker GPT, including Bybit, Bitfinex, Gate.io, Uniswap, MEXC, Bitget, and PancakeSwap.
The layer two bet on the AI age and will gain its utility from letting users monetize their AI data via a catalog of applications spanning various categories, including fitness, lifestyle, music, dating, gaming, and even travel. Those who opted in would see their collected data consolidated and traded on the global trillion-dollar AI data marketplace. NFTs would also be issued where to record activity data. CryptoGPT's website shows that its app ecosystem has aggregated 2 million users and 150,000 daily users.
ZK proofs developer Proven raises $15.8M in a seed round
In other related news, Zero-knowledge proof developer Proven announced on the same day it had secured $15.8 million in seed funding in a round led by venture capital firm Framework Ventures. The Mar 9 official press release detailed that Proven's seed round included notable investors Balaji Srinivasan, Roger Chen, and Ada Yeo. Proven creates zero-knowledge proofs for use by stablecoins, exchanges, custodians, and asset managers to securely and effectively establish their solvency to customers, lenders, and regulators on a daily basis.
The startup is well-positioned to work with traditional finance and crypto companies to demonstrate solvency without complications or risks. The latter comes from the experience acquired in aiding asset managers to navigate audit challenges and understanding customer concerns regarding liquidity management and transparency positions. Its "Proof of Solvency" allows for verification without publicly disclosing sensitive data, such as balance sheets. Presently, Proven's services are utilized by several exchanges, lenders, and stablecoins such as Bitso, M11 Credit, TrueUSD, and Coinlist.
A solution to renew trust in crypto and traditional finance
Proven co-founder Richard Dewey said that recent months have brought to light a challenge that has long troubled both traditional financial institutions and digital asset firms – the inability to establish trust with customers while preserving a significant level of privacy, resulting in distrust and contagion. He explained that Proven was created to provide a mutually beneficial resolution that instills confidence in customers and regulators regarding exchanges, lenders, asset managers, and stablecoins while safeguarding sensitive user data.
Meanwhile, Roy Learner, a partner at Framework Ventures, was of the view that the long-term survival of crypto hinges heavily on achieving trust between customers and the platforms entrusted with their assets. He also noted that these platforms seek solutions that offer the best protection for themselves and their clients, and Proven has created a transformative solution that mitigates risk for both. Learner believes that Proven's innovative zero-knowledge approach to proving solvency, coupled with the team's expertise in developing tech-based solutions in both traditional finance and crypto, positions the company well to assist the crypto ecosystem in achieving its goal of promoting transparency and privacy simultaneously.
ZK technology shows promise, but regulators will be concerned about the anonymity it offers
In a Mar 8 report, financial research firm FS Insight explored the potential of zero-knowledge (ZK) technology. The New York-based analysis firm shared its views on the ability of the technology to perform verification while maintaining user privacy and information security.
Benefits and applications of Zero-Knowledge technology
Zero-knowledge rollups are a type of layer two networks for Ethereum that can enhance scalability (they bundle thousands of transactions off-chain and send them as one to the layer one) and make the mainnet more accessible to a wider audience. FS Insight explained that this rollup technology, therefore, provides an efficient way to grow Ethereum's user base.
Various protocols, including Polygon, ZK-Sync, and Aztec, have increased speed and decreased fees by processing transactions separately from the main blockchain using ZK technology. Owing to their assurance of privacy and security, ZK tooling is already carving out a niche in the authentication space. The report described the present milestones as the start of what this technology can eventually achieve.
 Regulatory challenges
The potential and benefits aside, FS Insight cautioned that ZK technology could also attract scrutiny from agencies combating illicit activities such as money laundering. The analytics firm pointed out that regulatory scrutiny towards ZK technology has already begun, with Tornado Cash being a target of regulatory action in the US last August. If this trend continues, other ZK tech innovations may face similar inquiries from regulatory bodies and law enforcement agencies due to concerns about potential illicit use.
FS Insight also cautioned that these bodies might even require anti-money laundering (AML) and know-your-customer (KYC) measures to ensure that all transactions are compliant with regulations. In essence, while ZK technology has promising benefits, its potential for anonymity may attract regulatory and legal attention that could impact its development and adoption.
Sam is a financial content specialist with a keen interest in the blockchain space. He has worked with several firms and media outlets in the Finance and Cybersecurity fields.