Avail to Pursue Its Vision Independently as Polygon Realigns Focus to ZK Scaling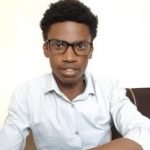 Securities.io is committed to rigorous editorial standards. We may receive compensation when you click on links to products we review. Please view our affiliate disclosure. Trading involves risk which may result in the loss of capital.
Polygon Labs today announced that Avail, which previously existed under its suite of scaling products, has been spun off from the brand and will, henceforth, subsist as a separate standalone project. Polygon's co-founder Anurag Arjun who has been central to developing the modular blockchain protocol confirmed he will depart to steward the product as it transitions from Polygon's umbrella. First announced in the latter stages of 2020 as a base consensus layer, Avail's public testnet release came in June 2021 after months of stealth progress.
Avail carves new path, envisions a community-owned future
The modular consensus layer helps developers build scalable and efficient apps by providing a common data availability layer. Polygon, at the time, described it as "a general-purpose, scalable data availability-focused blockchain, " which is uniquely suited to serve "standalone chains, sidechains & off-chain" scaling tools. Moving forward, Avail will be detached from its previous roots to start its journey.
"Avail as a modular blockchain with a data availability layer is uniquely positioned to help developers overcome the challenges of monolithic blockchains but falls outside Polygon's L2 solutions," the departing co-founder said in a lengthy farewell post. " I offered to continue leading Avail as a separate, self-funded entity,"
Arjun will only assume leadership of Avail's new entity in its nascent phase. The firm's structure is later expected to "evolve into a decentralized organization" backed by a new not-for-profit setup, appropriately named the Avail Foundation. Ultimately, governance will be handed to the community, but no timing details were given. Justifying the need for the decision to spin off, Polygon Labs said Avail addresses different challenges than those targeted by the rest of the products under its brand.
"Ethereum-alignment is another important value and guiding principle for Polygon Labs and embedded in the Polygon protocol. By releasing Avail, Polygon Labs becomes able to follow this principle more closely by shifting focus to Ethereum-native data availability efforts. Ethereum-native data availability solutions have unique properties and represent interests of Ethereum, so Polygon Labs will support them more moving forward," Polygon wrote in the accompanying blog post.
Nonetheless, the Polygon team assured it would remain supportive of their colleague's new venture while fellow co-founders separately pledged to back his innovation, including via funding. The post also indicated that both entities would reap from the arrangement even while operating independently.
"Avail will benefit from being developed autonomously in an innovative and independent manner. Polygon Labs can increase Ethereum-alignment and focus on developing scaling products, a portfolio that already includes [the PoS chain, zkEVM, Zero, Miden, Supernets] and a number of smaller efforts."
Notably, the reports of the spin-off blockchain product optimized for data availability come two weeks since the Ethereum scaling solution rolled out Polygon ID.
To learn more about Polygon, check out our Investing in Polygon guide.
ZK-based privacy-focused Polygon ID now available to the public
Polygon on Mar 1 released its identity verification product powered by zero-knowledge (ZK) proofs – Polygon ID. The Web3 product allows users to perform authentication on blockchain-based applications without revealing personal information.  Plans to debut Polygon ID had been in the works for almost a year, given that the network announced at the end of March 2022 that the product had been released to select developers in a closed environment. Everyday users can now verify statements on-chain based on documents. Polygon ID utilizes the Iden3 protocol and the Circom ZK toolkit to create an Identity Infrastructure that enables individuals to become issuers, verifiers, or holders of a Web3 identity. By leveraging off-chain data, it can complete trustless on-chain verifications in the popular Verified Credential format.
Polygon ID brings something different to the table
Polygon ID is structured to remedy the issue of trust, and its introduction is seen as a fundamental change in the Internet's trust model. What distinguishes its decentralized identity framework from most of the rest is its use of ZK technology (based on cryptographic techniques) that allows users to manage their data privately and autonomously control access over it. In the recent public release, Polygon ID revealed four new tools to its toolkit infrastructure: Issuer Node, Wallet SDK, Verifier SDK, and Wallet App. Via this self-sovereign, decentralized private identity ID infrastructure stack, Polygon empowers developers to easily integrate decentralized identities into their applications and solve the problem of verifying online identities. Users can generate ZK proofs using off-chain credentials such as a national ID, passport, or bachelor's degree, allowing them to engage with smart contracts and verify information on-chain.
Use cases
Hermez project lead David Schwartz said that offering identity solutions that are user-friendly for the average consumer is the ultimate goal in achieving widespread adoption of digital IDs, terming making identity verification accessible to the masses the ultimate objective. Those seeking to leverage the power of Polygon ID will benefit in a multitude of use cases, including the issuance of elaborate proofs, real-world certifications in Web3, and a composable reputation. It could also play a part in compliance by verifying identities while shielding user identities in areas like KYC rules.
Polygon claimed its ID product is the first ever ZK-powered digital ID tool that enables users to store their credentials directly on handheld devices like smartphones. Passwordless logins, which exchange encrypted verifiable credentials by scanning QR codes or connecting to a desktop wallet, eliminate the reliance on traditional passwords. In addition to improved security measures and a better user experience, Polygon ID can improve system administrators' productivity by avoiding time-consuming password resets.
Businesses that build with Polygon ID will alleviate the burdens associated with managing user data and can therefore focus on other aspects of their operations. At the same time, persons will gain control over their data, giving them greater agency and privacy in the digital world. Further, Polygon will integrate Polygon ID with its zkEVM environment slated for mainnet beta launch later this month. By the time it launches, the identification product is expected to have around 4 million users via its launch partners, including Fractal, The Sandbox, Kaleido, and Collab.Land.
To learn more about The Sandbox, check out our Investing in The Sandbox guide.
Betting on zero-knowledge technology
Polygon has been delving  into ZK-powered products, evidenced by its efforts aligned with the same. Co-founder Mihailo Bjelic hinted in a recent report that the Ethereum scaler is actively exploring integrating this scaling technique natively into the Polygon PoS chain. Bjelic posited that this technology has become a core component of its development roadmap, adding that introducing ZK-based enhancements to its Ethereum sidechain potentially enhances transactional security.
Huawei Cloud, a subsidiary of Chinese tech giant Huawei Technologies, separately revealed that it teamed up with Polygon, Morpheus Labs, and other blockchain companies to create a Web3 and metaverse alliance focused on propagating the development and adoption of these technologies in East Asia region and beyond. As part of the agreement, Huawei Cloud plans to integrate blockchain into its cloud services and has introduced cloud-based Web3 solutions.
Polygon is still a favorite pick for NFT initiatives
Beyond strategic collaborations, the layer two network has continued making a name for itself, more so in the non-fungible tokens (NFTs) space where several brands have, in recent weeks, revealed or initiated NFT Loyalty Programs. Thanks to its carbon-negative blockchain, Polygon has been selected for most of these initiatives. This week, customer relationship management software firm Salesforce launched an NFT management platform to help its clients create token-based loyalty programs following a successful pilot phase. The team behind the platform said it would support only proof-of-stake (PoS) chains.
"We are excited to share that Salesforce has launched on Polygon! Salesforce will help their clients onboard to Polygon with its management platform to help its clients create token-based loyalty programs," Polygon Labs' Ryan Wyatt wrote on Thursday.
In another related case last month, Ubisoft announced plans to release Rabbids avatars on the layer 2 blockchain.
Ubisoft issued Avatars on Polygon
In December 2021, Ubisoft became the first major game publisher to embrace NFTs via its Quartz platform on the Tezos blockchain, where players could purchase in-game items tokenized as digital collectibles. However, this was not its first endeavor into the space, having created an NFT game prototype dubbed HashCraft in 2018 and an Ethereum-based Rabbids Token game in 2020. Notably, with Quartz, NFTs for the PC version of Tom Clancy's Ghost Recon Breakpoint were the first to roll out, but by April 2022, Ubisoft had ended post-launch support for NFTs on the tactical shooter video game, saying it would use the Quartz NFT platform on future games. The NFTs could have performed better as there was little demand in the secondary market. This was to be expected given that some gamers were not for integrating digital collectibles due to their often-extravagant prices and popularity with scammers.
Bringing the Raving Rabbids to The Sandbox
While CEO Yves Guillemot said last September that Ubisoft is still only researching what it could do with Web3 technology, the game maker seems to be making other moves in the NFT space again. Towards the end of February, Ubisoft brought Raving Rabbids NFT avatars to The Sandbox's virtual gaming world. The revelation came on the back of a one-year-old announcement in which Ubisoft had said it planned to bring the wacky characters onto virtual land it would secure on the metaverse platform.
The video game publisher said it issued 2,066 randomly-generated Rabbid avatars across four different tiers, qualified by rarity on the Polygon in the Lunar new year collection, each priced at 100 SAND. Every individual character is endowed with distinct in-game benefits tailored to their specific characteristics and may include exclusive drops, surprise rewards, and access to playable sandbox avatars. The Sandbox disclosed plans to unveil a Rabbids game world in the ongoing open alpha test, with the avatars to be marketed as important for future utility in The Sandbox.  In addition to action with the mischievous rabbit-like creatures, Ubisoft recently teamed up with the decentralized storage service provider for its Quartz platform Aleph.im to introduce fully-decentralized NFT smart contracts for Tezos in late January.
To learn more about Tezos, check out our Investing in Tezos guide.
Sam is a financial content specialist with a keen interest in the blockchain space. He has worked with several firms and media outlets in the Finance and Cybersecurity fields.