Polygon Update –Square Enix Partnership, zkEVM Mainnet Release Date, Clearpool Prime Launch and More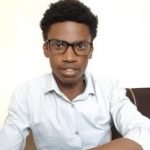 Published
4 months ago
on
Securities.io is committed to rigorous editorial standards. We may receive compensation when you click on links to products we review. Please view our affiliate disclosure. Trading involves risk which may result in the loss of capital.
Tokyo-based video game developer Square Enix today announced a partnership with Polygon for an upcoming gamified art project. In line with its Web 3 gaming mission, the gaming company communicated plans to launch its new NFT game Symbiogenesis, first announced in November, on the Polygon network in Q4.
Symbiogenesis NFT art game to launch on Polygon in spring
Square Enix initially intended to launch the game on the Ethereum blockchain but ditched the option in favor of the scaler network. The gaming project, described as a "digital collectable art experience," will add to the Japanese publisher's catalog, which includes other popular franchises like Final Fantasy and Dragon Quest. Through this collaboration, Symbiogenesis participants will be able to collect utility items off-chain and even trade them on-chain through the network.
"Square Enix opted to tap into Polygon's high transaction speeds, low gas fees, and overall user-friendliness to deliver this unique experience to Web3 fans," the game's lead, Naoyuki Tamate, justified.
The partnership with the Final Fantasy maker is the latest for Polygon, whose ecosystem has enjoyed tremendous developments amid the bear market. On Tuesday, Munich-based technology powerhouse Siemens issued €60M blockchain bond on Polygon, its first-ever digital bond. The German publicly-traded engineering and manufacturing mammoth issued the debutant digital bond, a 64 million Euro-denominated tokenized offering with a maturity period of one year, on Polygon. The decision conforms with that of several German firms that have issued digital bonds, taking advantage of the Electronic Securities Act adopted in June 2021 to allow the sale of blockchain-based debt in the country.
The bond would be sold directly to investors, with traditional payment methods via bank accounts accepted. Corporate treasurer at Siemens Peter Rathgeb explained that public blockchains offer significant advantages over paper for issuing securities, particularly bonds, as they are characterized by faster and more efficient transaction execution.
zkEVM mainnet beta launch set for March 27
On the same day, the layer two scaling solution platform announced that it had set a date for the mainnet beta launch of its zkEVM for March 27 this year. Marketed as seamless scaling for Ethereum, the Polygon team said the new product would truly inspire the revolution to unlock mass adoption of Web3 technology. While it did not specify what the beta launch constitutes, it promised to reveal more details in the coming weeks.
Polygon unlocked several milestones toward the launch
Polygon has previously hailed its EVM-equivalent zkEVM as a first of its kind, with co-founder Sandeep Nailwal describing it as fully equivalent to Ethereum. Though Ethereum co-founder Vitalik Buterin has himself classified Polygon as a Type-3, to mean that it is only 'almost EVM-equivalent' and still falling short of the golden standard – a fully and uncompromisingly Ethereum-equivalent Type-1. Nevertheless, the first-mover advantage Polygon would likely enjoy, then means it will gain traction fast. Polygon said that since the testnet went live, more than 75,000 proofs have been generated, with 84,000 wallets interacting with the zkEVM. More than 300,000 blocks were produced, and over 5,000 smart contracts deployed.
Security as a priority
Polygon underwent a gauntlet of tests in addition to comprehensive auditing as it wants to assure the security of Ethereum users as they operate in the scaled EVM environment. It completed two public, third-party audits and six months of battle-testing on public subnets. The team said the Ethereum scaler maintains a high-performance level rather than sacrificing it for equivalence. Polygon's zkEVM proof time for a large batch of hundreds of transactions has slashed to nearly two minutes, with improved throughput anticipated in the near future. Further, the proof cost of a similarly-sized batch of transactions is now at $0.06, which qualifies Polygon zkEVM as an efficient and cost-effective solution for accessing Ethereum's decentralized applications.
Binance reinforces its proof of reserves system with zkSNARKS
The zero-knowledge discipline has recently gained traction as different blockchain firms compete to win the zk race. The use cases of this cryptographic proof concept have also widened. Last week, Binance CEO Changpeng Zhao confirmed that his crypto exchange had adopted an idea by Ethereum co-founder Vitalik Buterin to integrate zero-knowledge proofs known as zkSNARKs into its proof-of-reserves verification. As a significant move towards ensuring user privacy, Binance shielded its announcement under the assertion that breaking the security of modern zero-knowledge-proof systems is not feasible within today's computational power.
The adoption of zkSNARKs offers Binance much-need solutions to privacy issues that arose from its proof of reserves system implemented last November amidst a widespread push for transparency of centralized exchanges. Further, the upgraded PoR system now allows verification of up to 13 different crypto assets. Binance added that the code for its first version of the zkSNARK implementation was available as open source for the benefit of all and invited feedback from the public.
Clearpool Prime launched on Polygon as a noncustodial institutional credit platform
In a separate development this week, decentralized credit marketplace Clearpool said it had selected the Polygon network to deploy its institutional credit platform dubbed Prime. Clearpool said it has been working with Polygon for a while, and now it is set to debut the permissionless protocol exclusively on the Ethereum scaling network, with plans to introduce even more DeFi products.
Onboarding and whitelisting have begun
The noncustodial institutional credit platform is intended to become the gateway to wholesale lending and borrowing services in the DeFi space, enabling institutions to interact with smart contracts in a fully compliant, KYC-guided environment. On Monday, the decentralized capital markets ecosystem initiated the process of  sieving institutional borrowers and lenders. Institutional borrowers that completed the whitelisting process have the privilege of launching customized pools with tailored terms, such as interest rate, size, and duration. They can then invite other whitelisted lenders to participate, which would increase the system's capital efficiency, transparency, and security.
Clearpool Prime serves a wide range of profiles
Clearpool co-founder and CEO Jakob Kronbichler remarked that a broad spectrum of borrower profiles is expected to utilize the Prime platform, including traditional trading firms and various crypto-native players. FinTechs that provide lending solutions in the traditional finance setting, such as emerging market loans, would find the Prime platform equally attractive. The significance of Clearpool's expansion on Polygon lies in the fact that borrowing and lending activities on competitor protocols such as Maple Finance and TrueFi typically exist on the Ethereum network.
Community approval allows VOLT to expand to the Polygon network
The VOLT token of the Volt Inu community initially launched on Ethereum, with 100% of its supply tied to the decentralized exchange Uniswap. Last January, VOLT expanded into the Binance Smart Chain ecosystem, seeking more user adoption. More recently, a community vote held by Volt Inu on Monday concluded with support for a proposal to burn 44.85 trillion VOLT tokens, worth $74.5 million, on a BNB Chain-to-Ethereum bridge, a process that has since begun. The burn is expected to have a deflationary effect in the long term.
Successful execution of the DAO proposal also means that Volt Inu will list on Polygon within two weeks. Volt Inu will exit 25% of its Uniswap liquidity and deploy it on Polygon, a move it sees as lucrative for the reasonably low fees and potential user base it could get on the network. Established initially as a meme coin centered around wolves, Volt Inu now provides users with a decentralized exchange and a collection of dragon-themed non-fungible tokens (NFTs). It aims to become a one-stop shop for DeFi offerings while rewarding the members of its ecosystem.
To learn more about Polygon, visit our Investing in Polygon guide.
Sam is a financial content specialist with a keen interest in the blockchain space. He has worked with several firms and media outlets in the Finance and Cybersecurity fields.