Fed Chair 'Disinflationary' Remarks Excite Market: Optimism (OP), Arweave (AR) and Render (RNDR) Lead Biggest Gainers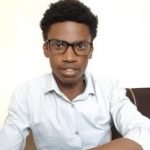 Securities.io is committed to rigorous editorial standards. We may receive compensation when you click on links to products we review. Please view our affiliate disclosure. Trading involves risk which may result in the loss of capital.
Meeting market expectations, the Federal Reserve on Wednesday announced a 25-basis points interest rate hike from 4.5% to 4.75% following a previous adjustment of 50-basis magnitude in December. The digital assets market remained flat in the first few hours after the announcement as traders awaited commentary from the Federal Reserve chair Jerome Powell on the pace of the fight to cool down inflation.
FOMC Feb 1 outcome
In his statement after the FOMC policy meeting, Powell pressed home, in a hawkish tone, why it remains important to bring inflation down to the 2% target. He also alluded to an onset of a disinflationary phase but didn't dwell much on it. The Fed chair reiterated that further increases could be necessary for the long-term goal, but they aren't expected to be drastic.
"It's gratifying to see a disinflationary process underway […], but this disinflationary process is in early stages."
For context, the US central bank lifted interest rates by 75 basis points fourfold across last year.
The majority of observers have already placed bets on the Federal Reserve adding another quarter-point hike to a range of 4.75%-5.00% in the next meeting towards the end of March.
Wall Street stock and other risk-on assets see short-term upside action
Wednesday's news of the slightly raised interest rates has catapulted crypto prices slightly across the board. Bitcoin has, in the last few hours, broken out of its tight sideways actions around $23k ahead of the FOMC meeting to reclaim $24,000 for the first time this year.
February's price action comes on the heels of a terrific January – the second best in history – which delivered a 39% monthly green candle marking the biggest returns since October 2021.
Notably, BTC recorded four consecutive weekly green closes for the first time since August 2021.
To learn more about Bitcoin, check out our Investing in Bitcoin guide.
Meanwhile, investment in digital asset products totaled $117 million in the week ending Jan 27, according to digital asset research firm CoinShares. The firm's Digital Asset Fund Flows report tied most of the investment to Bitcoin products whilst disclosing a $4.4 million inflow into Bitcoin short positions last month, indicating investors' hesitation and conservative play of hedging their bets.
Top gainers and trending projects
Price action for the majority of alts has been far from muted, as seen in the total crypto market, which has moved higher to $1.09 trillion as per CoinMarketCap data. Ethereum, the leading altcoin, has trailed Bitcoin's bounce and was at writing trading above $1,680.
Ether price has now held above $1,500 for consecutive days since Jan 13, when it last registered a close below this level.
To learn more about Ethereum, check out our Investing in Ethereum guide.
In the rest of the altcoin markets (for projects with a market capital of over $10 billion), Polygon's MATIC leads across the hourly, daily, and weekly timeframes. Polygon's MATIC has resumed the climb above $1.20, having staged a similar ascent earlier this week thanks to positive sentiment around the Ethereum scaler network. Developments around its Polygon zkEVM tech have already worked in favor of propelling MATIC price and the expectation that it will debut the mainnet for its zkEVM before the end of Q1 add to the bullish catalyst. The MATIC/USD pair flashed a 12-week high of $1.25 in today's trading session and could be on the way to its pre-FTX collapse range at $1.27.
The MATIC rally is interesting to watch as user activity on the network has been on the opposite trend, reversing an early-year surge upwards. The 329,368 active Proof of Stake (PoS) chain addresses on Jan 15 measured as the lowest count of the network since early last November.
To learn more about Polygon, visit our Investing in Polygon guide.
Elsewhere, Cardano has picked up pace above $0.40 after slowing down earlier on account of the exhaustion of the hype around its recently launched stablecoin project DJED.
The overcollateralized stablecoin pegged to the USD launched earlier this week and was listed on several exchanges, including Cardano decentralized protocols MuesliSwap, Wingriders, and MinSwap. For centralized platforms, Bitrue announced being the first centralized exchange to list DJED and SHEN that is used as the reserve coin. The token launch, notably, came at a time when the stablecoin market isn't emanating much confidence. Particularly, algorithmic stablecoins at present compose around 1.7% of the total crypto market share, after a record 12.4% peak in April 2022, the month before Do Kwon-founded UST collapsed.
DJED currently has a circulating supply of 1,776,305 with a reserve ratio of 627%.
Other tokens that have recorded notable jumps in the last few hours include Optimism (OP), Arweave (AR), and Render (RNDR), and Loopring (LRC).
LRC is trading up 14% in the last 24 hours compare to MATIC's 10% lift during this period. Synthetix (SNX) price has surged by 16% to $2.67, just below the 24 hr high of $2.72. Also among the top gainers are OP and AR tokens, last spotted trading 26% and 16% higher today respectively.
To learn more about Render, visit our Investing in Render Token guide.
Aptos (APT) and Aave (AAVE) have retained their spots among the top gainers after an impressive January run thanks to gains of comparative scale to Polygon (MATIC). In the last  24 hrs, the APT token has added 9% in value to reach $18.15. The total value locked on the Aptos chain peaked at $62 million on Jan 31, barely three months since its mainnet launch but has since surpassed this peak.
Meme coins have floated towards the profits zone led by Floki Inu (FLOKI), trading 5% higher than yesterday. Floki Inu developers recently revealed a plot to break out of the meme coin tag with an ambitious proposal to burn as much as $55 million (4.97 trillion FLOKI) and slash the tax charged on each transaction to 0.3%. In the long run, Floki Inu's development team aspires to establish Floki as a crucial ecosystem in the DeFi niche.
The recent DAO vote in favor of Floki demonstrates its standing as a utility-focused asset rather than just a namecoin, highlighting Floki's commitment to practicality and foundational principles, as shown by the successful mainnet deployment of the FlokiFi Locker protocol and the release of the Valhalla metaverse game on the testnet despite the bear market. The proposal to burn the bridge and reduce the tax received affirmation from 99.97% of all voters when the vote closed on Jan 29. FLOKI has been rallying off this news, up 24.2% in the past five days and 236% in the last 30 days.
Liquidations
Derivatives' market activity shows $131 million worth of traders' orders have been closed forcibly in the last 24 hours – 71.36% accounted by short as per Coinglass data. Increasing market prices will see even more of these orders blown out. Still and all, the broader market remains poised for more action, with tech firms and other crypto-exposed firms set to release their Q4 reporting earnings later this week.
Sam is a financial content specialist with a keen interest in the blockchain space. He has worked with several firms and media outlets in the Finance and Cybersecurity fields.