Palm Network Plans Transition to Polygon by Creating a Supernet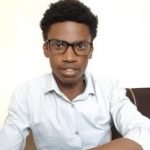 Published
4 months ago
on
Securities.io is committed to rigorous editorial standards. We may receive compensation when you click on links to products we review. Please view our affiliate disclosure. Trading involves risk which may result in the loss of capital.
NFT-optimized blockchain project, Palm Network, has today revealed plans to transition to a Polygon-based 'Supernets' chain while maintaining its existing Layer 1 blockchain infrastructure.
The network's launch of a proof-of-stake sidechain within the Polygon ecosystem will start next Tuesday as part of a two-phase expansion to Polygon. The first phase involves the integration of a proof-of-stake sidechain to replace the proof-of-authority (PoA) consensus mechanism by August, followed by the actual migration to layer two Supernets to complete the new Web3 creators' platform.
The choice of Polygon was influenced by the high speed, security, and scalability merits of the Supernets, which support the ConsenSys-backed firm's goal to become a zkEVM multiprover. The transition will also improve interoperability with Ethereum and Polygon 2.0 – the latter which has been teased as an ecosystem of several Layer 2 chains. Notably, Palm Network joins Web3 gaming firm Immutable and decentralized exchange platform IDEX which have too opted for Supernets for their separate initiatives.
To learn more about Polygon, check out our Investing in Polygon guide.
Sam is a financial content specialist with a keen interest in the blockchain space. He has worked with several firms and media outlets in the Finance and Cybersecurity fields.