Polygon News: Polygon Unveils Supernets, Stripe Partnership, and More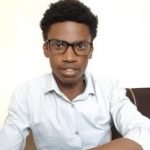 Published
11 months ago
on
Securities.io is committed to rigorous editorial standards. We may receive compensation when you click on links to products we review. Please view our affiliate disclosure. Trading involves risk which may result in the loss of capital.
Here are the recent top headlines around Polygon that you might have missed
Polygon unveils its 'Supernets' project and commits to a $100M support fund for early developers
Ethereum layer two scaling solution Polygon has continued its incursion into the Web3 space with the unveiling of Polygon Supernets. The Polygon Supernet blockchain will be the network's native application-specific customizable high-performance network.
Tagging its belief in the role Polygon Supernets could play towards encouraging mass-scale onboarding onto Web3, the Polygon team said it is concurrently launching a 100 million adoption fund to support development on Supernets. The funds would be available for liquidity mining, research work, project migration/ onboarding, partnerships, and development contracts.
The announcement of Supernets comes after that of Polygon Edge last year, another of its scaling solutions. Supernets will get powered by this customizable blockchain stack. Polygon Edge was built as a modular, customizable framework that enables users to build their own needs-specific blockchain networks with the support of various scaling and infra solutions.
Polygon Edge does well enough, allowing users to develop applications that can handle tens of millions of transactions per day. In addition, as Polygon Edge brought dedicated hosting over shared hosting, it has allowed developers more predictability of performance. It also provides affordable and dedicated cloud solutions that allow apps to exist on a discrete server; hence the demerits of shared hosting are shelved altogether.
Challenges led to the birth of Supernets
Polygon says the launch of Supernets is the fruit of the experience it has gained working with the currently over 20 projects on Polygon Edge. The biggest and most significant challenge that came along with Polygon Edge, besides the security concerns around the vulnerability of applications, was glaring complexities.
The team behind the scaling solution explained that projects building using Polygon Edge have faced challenges in using native tokens to secure their Edge-created networks and difficulty in picking and shifting between varying architectures. Further, in addition to the intricacy of bootstrapping a well-designed validator set, the projects have also suffered the technical challenges of blockchain networks.
In comes Supernets – Polygon Edge on steroids
The Supernets infrastructure is designed to reduce the complexities associated with Polygon Edge, with a promise that these scalable application-specific chains would offer improved efficiency via dedicated Web3 hosting to promote innovation on the larger Polygon network.
Supernets would have their range that developers would enjoy. They would be connected to each other and the Ethereum mainnet, able to communicate with one other. These chains would also be at liberty to use any scaling architecture and are legible to management by Edge Certified Partners – a newly-launched division of teams and dev shops to assist application creators.
Also, each Supernet would have validators to secure the network by MATIC.
Financial solutions firm Stripe picks Polygon for crypto payments endeavor
Online payments processing and financial services firm Stripe recently announced that it partnered with the Polygon network in its latest development in the crypto space. Stripe said it launched a pilot program that enables freelancers, content creators, sellers, and solopreneurs to send and receive crypto payments using the USDC stablecoin.
Stripe says it chose Polygon for its "low gas fees, high speed, broad wallet compatibility, and integration with Ethereum." Polygon offers high fee performance, in addition to the fact that it supports several wallets, including MetaMask, Coinbase, and Rainbow.
The payments processor aims to expand global pay-outs, and it picked Twitter as the first recipient of the Polygon-powered service. Content creators on Twitter now have the option of crypto pay-outs for earnings they receive from Twitter's monetization products – Super Follows and premium Spaces. Here, Stripe will relieve Twitter of handling any complexities associated with the crypto settlements.
Once they receive their crypto payments, users will have the option to hold their balance on the Polygon network or bridge it to the Ethereum blockchain.
Polygon burns nearly 660,000 tokens
The launch of the much-awaited EIP-1559 upgrade on the Polygon network finally shipped this January, and with it came a burn mechanism.
Token burning is the sending of crypto assets to an inaccessible wallet, effectively taking them off the network. The burn mechanism works such that each time a user completes a transaction, a base fee is sent to the burn contract while the priority fee goes to validators. Users can initiate a token burn when the MATIC locked on the contract exceeds 25,000 tokens.
The London hardfork effectively got rid of the first-price auction fee mechanism resulting in better fee visibility and set the annualized burn set at an estimated 0.27% rate. Therefore, for a network such as Polygon, with a fixed supply of 10 billion tokens, this would mean a decreased token supply and consequently a rise in the price of MATIC as the token would likely become deflationary.
Earlier this week, the number of tokens burned on the network crossed 650,000 and has since grown to a current 658,345. This figure is markedly edging closer to burning $1 million worth of MATIC.
High-end store chain Selfridges to launch NFTs on Polygon
London-headquartered high-end department store chain Selfridges & Co. has partnered with Polygon's gaming and NFT arm Polygon Studios for the Universe NFT project. The project would see the participation of Paris-based Paco Rabanne and Foundation Vasarely. This endeavor adds to the series of global fashion bigwigs flocking to Polygon, including Prada, Givenchy, Dolce & Gabbana, and Adidas.
To learn more about Polygon visit our Investing in Polygon guide.
Sam is a financial content specialist with a keen interest in the blockchain space. He has worked with several firms and media outlets in the Finance and Cybersecurity fields.