MATIC to POL: Polygon Proposes Token Upgrade to Unlock More Utility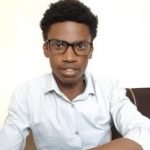 Securities.io is committed to rigorous editorial standards. We may receive compensation when you click on links to products we review. Please view our affiliate disclosure. Trading involves risk which may result in the loss of capital.
Researchers associated with Polygon have today proposed a motion that will see MATIC upgraded to a new multi-purpose token under a new ticker POL to be adopted as the native token across Polygon-based networks.
Third generation token
The proposal, if endorsed by the community behind the Ethereum layer two network, will effectively see the MATIC token replaced wholly by POL, which would be supported across the ecosystem. Besides governance use cases, POL will exist as the single token serving the Supernets, the main PoS blockchain, and the zkEVM network. POL will also support staking with rewards for validators available as protocol rewards and transaction fees.
The team advanced a straightforward approach to the technical upgrade, which entails sending MATIC to the upgrade smart contract, returning an equivalent amount of POL. To ensure all token holders are onboarded, the builders of the Ethereum scaling solution suggested a four-year minimum period during which holders can complete the action.
In reaction to the news, MATIC moved above $0.75 and was last trading 4.70% up on the day. The proposed switch is part of the Polygon 2.0 roadmap and seeks to improve scalability (infinite) and interoperability without tradeoffs on the security aspects. Polygon 2.0 is an upcoming multichain system that has been teased by the Polygon Labs team and is slated to bring updates across the protocol architecture, governance and tokenomics vertices.
To learn more about Polygon, check out our Investing in Polygon guide.
Sam is a financial content specialist with a keen interest in the blockchain space. He has worked with several firms and media outlets in the Finance and Cybersecurity fields.