Midweek Gains Inspire Cardano (ADA) Price to 11-Week High as Djed Launch Draws Near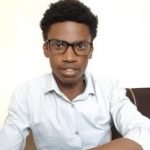 Securities.io is committed to rigorous editorial standards. We may receive compensation when you click on links to products we review. Please view our affiliate disclosure. Trading involves risk which may result in the loss of capital.
Cardano (ADA) resumed its uptrend course on Wednesday after a brief period of shedding gains earlier this week, surpassing its previous day's high of around $0.38. The welcomed bounce followed an update on the overcollateralized stablecoin project, Djed, supported by Cardano. The launch of the highly-anticipated decentralized stablecoin is imminent, according to an announcement from layer one blockchain Coti Network – one of the developers of the stablecoin. More on the Djed timeline, ADA price action and Cardano founder's remarks on the recent blockchain nodes failure below:
Cardano's stablecoin Djed coming next week
In a Jan 25 update, Coti vaguely noted that its slated token would debut before the close of January. The last part ahead of the launch is the chain index syncing process, which began and is to run for two weeks. Djed has been under development by Coti jointly with Input Output Global (IOG), the blockchain tech firm behind Cardano, for more than a year. Unveiled in September 2012 at the Cardano Summit event, the stablecoin is backed by other crypto tokens, overcollateralized by between 400% and 800% above the total tokens minted. The approach was adopted to assure the stability of the DJED and avoid a LUNA-like scenario.
Coti said it would include extra rewards for SHEN holders, generated whenever ADA owners deposit tokens to the smart contract to mint Djed. The payment infrastructure outfit also noted that it would implement a snapshot mechanism and add a user interface to the djed.xyz portal to enable SHEN holders track and monitor their additional gains.
Hoskinson remarks on the anomaly occurrence of nodes going offline
Over the weekend, the Cardano network experienced a transient anomaly after more than half of its nodes went offline. The incident, which happened on Saturday, around 09:00 UTC, resulted in inconsequential network degradation, with the affected nodes recovering without requiring a restart of the network. A chart posted by Node Shark co-founder and Cardano stake pool operator (SPO) Tom Stokes showed that the problem caused a segment of the network to fail in maintaining synchronization between blocks 8300569 and 8300570, resulting in a degradation of about 40%. Though the network synchronization did not immediately achieve its usual 100%, it didn't take long before climbing back above 80% and recovering since then.
 Edge nodes on Cardano were unaffected
IOG informed SPOs that the error had only affected block-producing nodes (not edge nodes), resulting in several reactions from those nodes. While some threw an exception and restarted, others were getting disconnected from peers. The Cardano builder added that the blockchain's design has fail-safe mechanisms in place to deal with such issues, even if they were to affect all nodes, and as assured, the recovery was seamless once the nodes restarted. IOG also clarified that the impact of the deviation was minimal, consistent with delays observed during standard processes, particularly during epoch transitions, and a majority of nodes self-recovered, dependent on the specific configuration of their Stake Pool Operator (SPO) deployment.
Cardano founder Charles Hoskinson separately discussed the network stall in a Jan 23 stream, assuring that it was a one-time occurrence.
"It seems to be a transient issue, and it's probably a combination of a collection of things that happened at the same time, which means that the reproducibility is unlikely," he said. "Transactions were not lost, blocks were not dropped, no money was lost, the network actually didn't halt. It stalled a little bit and recovered, the network is still moving forward, and it's still progressing. (…) It self-healed, and that's the point of a decentralized distributed resilient system."
A specific cause for the anomaly is yet undetermined, but the Cardano creator and blockchain developer assured that a technical team was looking into the unusual behavior. IOG also said it would implement more logging protocols to reinforce its regular monitoring procedures. Failure of blockchain nodes can result from an overload of transactions or code errors, and prompt resolution of an issue is associated with the robustness of the network's infrastructure. IOG has previously explained that time synchronization  – which was required to resuscitate the network- can be time-consuming due to the potential for time drift that could go back and forth by a few seconds or even hours.
In the past, other blockchain networks have seen similar outages as Cardano's, only that they usually have trouble recovering. Last year, Solana suffered an outage that lasted several hours and necessitated restarting the network, which was not the case for Cardano. CTO of Cardano's decentralized exchange, SundaeSwap Pi Lanningham, pointed out that the incident did not, at any moment, halt block production.
ADA climbs to November price level
Cardano (ADA) has drawn in significant interest this month thanks to recent bullish developments. Though the ADA/USD pair didn't print appreciable gains on the Djed announcement, its price rose alongside other alts yesterday above Tuesday's high of $0.384. Market data shows the token reached a two and half month high of $0.3866 before the momentum wore. Notably, the late Wednesday action helped ADA reclaim the $0.35 range it was trading above before the plunge that followed FTX's collapse.
Though the ADA token has retraced slightly on Thursday, it is still hovering around the multi-month high of $0.38, up 5% for the day and 13% in the last seven days. A dip below the mark presents a reasonable entry point ahead of next week's Djed launch. The stablecoin project could potentially breed some positive sentiment inspiring an ascent but its impact, if any, is likely to be muted shortly afterwards. Some market commentators, however, contend that spot activity could shrug the development depending on the state of the market at launch.
Last Thursday, IOG shared a tweet and infographic of the ecosystem's health, revealing that more than 1150 projects, including DeFi protocols, DEXs, NFT marketplaces, metaverse games, explorer tools and wallet offerings, are currently building on the network. The Jan 19 update also highlighted Cardano's growing interoperability thanks to Layer 2 solutions like Milkomeda.
To learn more about Cardano, check out our Investing in Cardano guide.
Sam is a financial content specialist with a keen interest in the blockchain space. He has worked with several firms and media outlets in the Finance and Cybersecurity fields.