VanEck adds Algorand and Terra ETNs to its Existing Offerings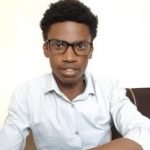 Securities.io is committed to rigorous editorial standards. We may receive compensation when you click on links to products we review. Please view our affiliate disclosure. Trading involves risk which may result in the loss of capital.
Investment manager VanEck has updated its collection of listed exchange-traded notes (ETNs) on crypto tokens and now offers ten such products. VanEck announced on April 4 (Monday) that starting Tuesday this week, ETNs on Algorand, Avalanche, FTX Token, Terra, and Polygon will be listed on the German Xetra trading platform.
This was VanEck's initial listing for three of the assets – Algorand, Terra, and the FTX Token – since ETNs on Avalanche and Polygon are already listed on the Zurich-based Swiss SIX Exchange.
Criteria for selection
The investment management firm explained it established seven criteria via which it selected the listings, including the track record, market cap, uses & functionality, the volume of transactions, the presence on exchanges, and the development team.
According to VanEck Europe CEO Martijn Rozemuller, while an ETN for an asset the class of Bitcoin is number one, there is a need to onboard other crypto tokens that offer enhanced environments, including transaction speed and cost merits. Rozemuller explained that crypto assets also offer investors a good option to broaden the range of assets they hold, given their low co-movement with other assets.
" Bitcoin ETN is a core part of our line-up. However, younger platforms in particular offer many advantages, such as lower transaction costs or faster processes […] Cryptocurrencies are a good way to diversify one's portfolio due to their low correlation to other asset classes," he said.
The VanEck executive, though, acknowledges that the breadth of cryptocurrencies available in the current market – upwards of 10,000 tokens – makes it impossible to point out which would be the most relevant in a decade's time.
The new ETNs would, in part, redefine the interaction of European investors with digital assets as it updates VanEck's exchange-traded products basket, which already holds solutions on industry-leading assets, including Bitcoin and Ethereum. Via the new products, investors would be able to track indexes on the respective digital assets using VanEck's native MV Index Solutions (MVIS), with all incurring a total expense ratio (TER) of 1.5%.
To learn more about these crypto assets, check out our Algorand, Terra and Polygon guides.
Valor launches three ETP vehicles for crypto tokens
Swiss financial products issuer Valor, a subsidiary of capital markets firm DeFi Technologies, this week added three new exchange-traded products (ETPs) tracking crypto coins Cardano, Polkadot, and Solana. The new solutions are available at a 1.9% management fee per a Tuesday press release.
By offering these products, users can now access Cardano (ADA), Polkadot (DOT), and Solana (SOL) without having to create a cryptocurrency wallet. Both institutional and retail investors can gain exposure to the said tokens via a broker or bank.
"By adding to our product offerings in European markets, we are offering millions of investors who are interested in digital assets new and accessible ways to diversify their portfolios. I am confident that our low fee model and unparalleled access to this emerging asset class will serve as a catalyst for the long-term growth of our Euronext offerings," Valour CEO Tommy Fransson noted.
The products will be launched in Paris and Amsterdam on Europe's largest exchange, Euronext, with the goal to satisfy the increasing interest in digital assets products. Valor already lists ETPs across multiple exchanges, including those tracking the largest two tokens, Ethereum and Bitcoin – Valor Bitcoin Zero and Valor Ethereum Zero. Valor also offers Valor Avalanche, Valor Uniswap, and Valor Terra.
In February, DeFi Technologies, via Valor, gained approval to trade Polkadot and Cardano ETPs on the Frankfurt Stock Exchange, with the service accessible to retail and enterprise investors.
To learn more about these altcoins, check out our Cardano and Solana guides.
Sam is a financial content specialist with a keen interest in the blockchain space. He has worked with several firms and media outlets in the Finance and Cybersecurity fields.