Algorand News: Yield Monitor Joins Algorand Ecosystem, Algorand to Debut 'Greener' Carbon-Neutral NFTs And More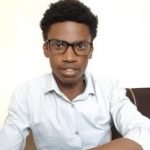 Securities.io is committed to rigorous editorial standards. We may receive compensation when you click on links to products we review. Please view our affiliate disclosure. Trading involves risk which may result in the loss of capital.
Last Wednesday, the Algorand Foundation announced that it would match all donations towards humanitarian causes in Ukraine up to a tune of 1 million Algo. Here are the details and summary of other events that have happened around Algorand since then:
Yield Monitor to onboard the Algorand mainnet
Scalable multi-threaded database and analytics toolkit suite for decentralized finance entities Yield Monitor has received a grant from the Algorand Foundation. A multi-chain suite, it serves among others developers and investors. The allocation will facilitate the process of onboarding the Algorand mainnet to its series of tracked blockchains.
Algorand will join Ethereum, Fantom, Polygon, BSC, and Avalanche in the number of networks incorporated into the Yield Monitor database. The integration means that the toolkit suite is now tracking its first non-Ethereum virtual machine compatible mainnet. The incorporation will allow it to add various Algorand DeFi protocols enabling users to gain redefined exposure and understanding of the on-chain metrics around Algorand.
Onwards, companies dealing in DeFi, centralized finance (CeFi), and traditional finance (TradFi) will be empowered to offer users exposure to Algorand's DeFi protocols, build new products on the protocols, and include data derived from the protocols in their products. Traders and investors in DeFi will be able to trail assets held in wallets on the Algorand blockchain and also route cross-chain transactions to optimize efficiency and price.
Additionally, they can track the price performance of individual assets, liquidity pool assets and yield farming assets. Head of DeFi at The Algorand Foundation, Daniel Oon, verbalized his belief that Yield Monitor would provide the necessary on-chain data needed to maximize benefits from trading and offer a channel to manage their DeFi assets tactically.
Further, for Yield Monitor, the Algorand integration would mean increased traction in the users it supports, as it is gifting its scalable database with data from a sustainable, high performance, and scalable chain.
Algorand aims to cement zero-carbon status with a new series of green NFTs
The Algorand network on Tuesday revealed a unique collection of NFTs that would verify that the digital tokens could be green. Algorand aims to leverage its first-mover status as the world's novel Pure Proof of Stake (PPoS) blockchain to debut greener, carbon-neutral NFTs.
The project features The Envision Racing Formula E team as part of the motor racing team's Race Against Climate Change (RACC) initiative. The idea behind it is to hasten the transition to clean, renewable energy and accelerate the large-scale adoption of e-mobility.
NFTs minted on Algorand are some of the most sustainable as they emit just 0.0000004 kg of CO2 per token, a figure which is significantly lower than the industry requirement and one that falls in line with the carbon reduction policy. In addition, Algorand NFTs take up just a fraction of the power sucked up by Ethereum NFTs – 0.000008kWh per transaction against 70kwh per transaction.
The plan is that all proceeds from users who purchase a collectable from the eight limited-edition tokens on the On-track NFT Series would be directed to the RACC efforts to plant mangrove trees in Madagascar. Each helmet NFT will represent a city hosting a Formula E race, including Rome, Monaco, Jakarta, Berlin, Vancouver, London, Seoul, and New York.
Further, there will be 1000 City Edition helmet NFTs, with a special edition variant having unique rewards. The NFTs would be mintable in the week preceding a race and will be set for a public reveal on race day.
Algorand commits to match donations to Ukraine
In response to the strong financial incentive of the Algorand community to support humanitarian efforts in Ukraine, the Algorand Foundation said last week that it was committing to match all donations up to a tune of 1 million Algo.
The Foundation will run the 'matching' until the end of April and promised to offer consistent updates on the progress of the endeavor. As the Ukraine government was the first entity to onboard Algo donations, it was the first entity listed on the matching program. As more efforts set up an Algo donation program, they would be added to the list of beneficiaries.
To learn more about Algorand visit our Investing in Algorand guide.
Sam is a financial content specialist with a keen interest in the blockchain space. He has worked with several firms and media outlets in the Finance and Cybersecurity fields.