Algorand Founder Hints at Upcoming Updates as ALGO Holds at $0.85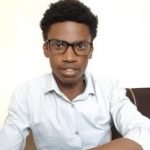 Securities.io is committed to rigorous editorial standards. We may receive compensation when you click on links to products we review. Please view our affiliate disclosure. Trading involves risk which may result in the loss of capital.
In the last 48 hours, ALGO has continued trading above $0.80 – where it established support as it recovered from a dip at the start of this week.
Outside the markets, Algorand is set to release a number of updates in the coming days. This is according to the Algorand founder Silvio Micali who revealed the same during the ongoing Australian Blockchain Week. Micali, who delivered his talk virtually, disclosed that the upcoming updates would seek to make the platform faster and more secure.
Here's everything in detail:
Algorand aims at improved privacy and speed with new updates
Speaking on Tuesday during the currently underway Australian Blockchain Week conference, Algorand founder Silvio Micali told attendees that the network has scheduled a series of updates to help improve user privacy and speed.
Micali explained that the pure proof-of-stake blockchain was already getting together a team of professionals to help build a next-frontier layer of privacy. This layer has been created in consultation with the regulators. He noted that while ensuring absolute privacy is achieved, there's also a need to ensure things do not go sour "under the curtain of privacy," in that privacy is used to veil illegal dealings.
The Italian computer scientist added that he's such a firm believer in privacy and that the Algorand network's speed is partly due to privacy.
In fact, speaking speed, the MIT professor also said that Algorand is working on an upgrade to improve the already 'satisfactory' performance of the network.
Micali elucidated that while the network is currently working okay with its load of users, it expects even more traffic in the future. He added that is especially the case as he sees Algorand as a transaction blockchain. Once the performance upgrade ships, it will likely enhance transaction speeds by a factor of up to 10.
It's also important to remember that Algorand is also working on an Ethereum bridge that will expand its DeFi space and likely increase network load. The realization that a multi-chain future is the way to go is dawning on many, and the Algorand CEO has seemingly recognized this. Acknowledging interoperability is critical; the co-founder said that a trustless decentralized bridge would be coming soon.
Along this path, Algorand is also looking to create permissioned co-chains that allow developers to create independent ecosystems off the main Algorand chain. These co-chains could facilitate products such as CBDCs.
Algorand (ALGO) market performance
Algorand (ALGO) price has been steadily rising since hitting a seven-day low of $0.7283 during last Monday's trading session. Market data shows that the token has gained approximately 18% over the past 7 days, with its price growing to $0.86 as of this writing.
Market analysts believe that ALGO is set to continue charting an ascending path in the market but will likely falter at $1.05. The run to a local top at that range ($1.05) won't be without minor dips that will be key in spurring an uptrend.
ALGO/USD 14-day trading activity shows that the token has printed a consistent pattern involving climbs followed by dips and then higher leaps.
Bulls have an unchallenged path
Global In/Out of the Money data from blockchain analytics platform IntoTheBlock indicates that bulls have an open and unimpeded path from the current price level to at least $0.95, where the first obstacle presents itself.
The In/Out of the Money metric shows that the current price falls at the lower end of the $o.853 to $0.949 range where 1.4 million addresses are 'At the Money' i.e. ALGO is trading around the same range it was when these addresses bought in.
Above this is the first cluster of addresses that will slide into 'Out of the Money' if ALGO price swings between $0.952 and $1.11 – an average of $1.03. If ALGO reaches these heights, the almost 700,000 addresses in this cluster will be forced to sell as a play to break even. This will see selling pressure pile and, in turn, a price correction.
This projection can, however, be countermanded if ALGO price retraces strongly on account of external market forces. Such a scenario will see the ALGO/USD pair relinquish gains as it seeks stability in the support zones where bulls can consolidate and mount another attempt.
Sam is a financial content specialist with a keen interest in the blockchain space. He has worked with several firms and media outlets in the Finance and Cybersecurity fields.