Polygon Midweek Roundup: Starbucks Partnership, Miden VM v0.2 and Impact of Merge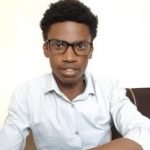 Published
9 months ago
on
Securities.io is committed to rigorous editorial standards. We may receive compensation when you click on links to products we review. Please view our affiliate disclosure. Trading involves risk which may result in the loss of capital.
Coffeehouse giant Starbucks on Monday announced a new Web3 experience dubbed Starbucks Odyssey that will launch later this year. It will allow its US-based Starbucks Rewards members and company employees to collect digital collectible assets. This integration of the loyalty program with non-fungible tokens will additionally grant access to additional perks, including immersive coffee experiences.
Starbucks partners with Polygon for an NFT and rewards program
The multinational coffeeshop chain tapped on Polygon's proof-of-stake blockchain technology to build this experience. The Starbucks team cited Polygon's position on sustainability as an influencing factor, explaining that the partnership aligns with its "thoughtful and thorough approach" to lowering water, waste and carbon footprints.
Through this digital forum, the coffee giant hopes to create an avenue for interaction with its customer base. The partnership comes less than a week since Bloomberg reported that Polygon remains aggressive and keen on hiring despite the current harsh conditions in the cryptocurrency industry. The hiring spree will increase the company's headcount by 200, representing a 40% workforce expansion.
Polygon Miden VM v0.2 brings a complete architectural overhaul
EVM-compatible rollup Polygon Miden last month announced the launch of Miden VM v0.2, an update to a core component of the Ethereum scaling tool. First announced in November last year, Miden is a STARK-based zero-knowledge (ZK) rollup that bundles thousands of transactions for processing on the Ethereum mainnet, enhancing throughput and fee efficiency.
Architectural redesign, additional features, and enhanced performance
The second version of Polygon Miden's VM comes with an overhaul of its core architecture to introduce a plethora of new features to make the virtual machine Turing-complete.
To begin with, proof generation on the VM changed and now uses a 64-bit field just as Polygon Hermez and Polygon Zero, an adaptation that promises faster proof generation. Also, a change to start using an architecture based on memory chiplets will enable acceleration of complex computations.
Additional features
The new Miden VM also introduced random access memory, which means users can be able to read and execute any program on the platform. Further, v0.2 now natively supports all operations with regular 32-bit unsigned integers eliminating the need for finite field elements.
The launch also brought changes to the Miden assembly language; particularly, it now includes a standard library, introduces procedures with local variables, and new robust instructions. Miden assembly makes the entire process of interacting with a VM much easier. This is achieved by providing a stable external interface, simplifying creating programs with complex logic, and improving modularity and code organization.
Enhanced Performance
Polygon noted that the performance of the VM has improved despite the addition of several features, which could become even better with more fine-tuning. The chiplet-based design offloads complex computations, which has allowed the addition of rather complex instructions to the virtual machine.
There is still more optimization to come to Miden VM, with several other functionalities such as custom-tailored VM kernels, logically separated memory spaces for function calls, and a mechanism to efficiently handle a high volume of public inputs and outputs, all in the pipeline.
The Merge makes Ethereum future proof but Polygon remains the master of fees and speed
The Ethereum network is expected to adopt a more efficient proof of stake consensus mechanism in less than 7 hours. While being the most significant upgrade in the network's history, it does not solve all the problems plaguing Ethereum. The switch's most significant impact is environmental as it is expected to reduce power consumption by about 99.95%. This is because the chain will no longer incentivize miners.
To this extent, the Merge is in line with Polygon's ambition to become carbon negative before the end of the year. Users of the network and ETH holders will be some of the biggest beneficiaries as the transition is projected to make Ether deflationary and enhance the network's security. However, that leaves the problems of high gas fees and transaction throughput, and here's where Polygon comes in.
Layer twos are the truth!
The Ethereum Foundation has previously asserted that "layer 2 scaling is the only way to solve the scalability trilemma while remaining decentralized and secure." The organization sees Ethereum becoming a future settlement layer for layer twos. Polygon, as a leading Ethereum scaler, offers what Ethereum is yet to achieve even with the Merge – slashed gas fees and enhanced transaction speeds.
Even though this network upgrade makes Ethereum ready for future changes that will enhance scalability, such as the introduction of shards, Polygon will see a much more scaled effect to achieve even lower fees and much faster speeds. This is characteristic of the symbiotic relationship between the two networks. While Polygon benefits from Ethereum's increased security and overall ecosystem expansion, Ethereum gains greatly from the former's impressive suite of scaling solutions.
To learn more visit our Investing in Ethereum and Investing in Polygon guides.
Sam is a financial content specialist with a keen interest in the blockchain space. He has worked with several firms and media outlets in the Finance and Cybersecurity fields.