Observers Assess Coinbase's Base as A Bold Bet on Ethereum and L2 Infrastructure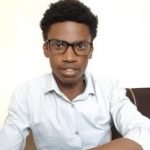 Securities.io is committed to rigorous editorial standards. We may receive compensation when you click on links to products we review. Please view our affiliate disclosure. Trading involves risk which may result in the loss of capital.
Last month, Coinbase announced the launch of its Ethereum layer two network Base in collaboration with Optimism. The platform's launch in the last full week of February aligned with the company's master plan to onboard a billion people into crypto, in this case, by aiming to slash the transaction fees on the Ethereum network to one cent and eventually integrating with other networks such as Avalanche and Solana. America's largest exchange choice to build on Ethereum was an endorsement of the chain and a move expected to stimulate innovation in DeFi and NFTs and attract more institutional investors to the space. The Base offering notably pulled the exchange into a layer-two race that has already been heated for a while now.
The latest on Coinbase's L2 blockchain
Coinbase described Base as a secure, low-cost, developer-friendly platform for builders to create applications. Leveraging the modular, open-source OP Stack, Base would work with other layer two networks and layer ones like Solana. Following the testnet release, decentralization advocate Chris Blec published a blog post about the new blockchain. Blec explained that in the current dispensation, layer two infrastructure is highly centralized as it uses sequencers to aggregate and batch transactions.
In the case of Base, Coinbase, as the sole sequencer, will be responsible for aggregating and publishing transactions to the Ethereum layer one. Blec suggested that Base would be obligated to abide by the same demands since the crypto exchange has to comply with certain legal requirements, such as the Bank Secrecy Act. He further pointed out that Base might implement know-your-customer (KYC) requirements and AML, becoming the first layer two platforms to do so and contravening the very essence of decentralization.
To learn more about Optimism, check out our Investing in Optimism guide.
Base integrates Chainlink
Chainlink, which saw its price feeds integrated into the Base testnet and onboarded the layer two platform into the scale program last week, has recently seen some of the largest transactions in the last three months. Market intelligence platform Santiment pointed out that a Chainlink whale moved as much as $79.7 million in a series of transactions late last Friday.
The on-chain analytics firm observed that in the late hours of Friday, there were three massive whale transactions to the tune of 11.6 million LINK, all completed within 11 minutes. Notably, Lookonchain also noted these transactions, explaining that the same addresses had sent 17.5 million LINK ($124 million) to Binance in August last year and a further 14.55 million LINK ($90 million) in November. Explorer tool Etherscan shows the whale's most recent token transfers came from three distinct non-circulating supply addresses and ended up in Binance, where the LINK could be sold in the open market.
To learn more about Chainlink, check out our Investing in Chainlink guide.
CEO Brian Armstrong says Base will likely monitor transactions
Speaking with Coinbase CEO Brian Armstrong on Bloomberg Radio recently, Odd Lots podcast host Joe Weisenthal queried what role the crypto exchange would play in terms of compliance as a regulated entity running Base. Armstrong acknowledged that presently, certain components of Base are centralized, but the layer two network would adopt decentralization over time. The exchange executive added that Base would likely feature transaction monitoring and AML requirements for users as part of the responsibility of centralized actors.
Armstrong's statement could have been clearer, as it did not elucidate whether he meant it to refer specifically to centralized actors operating on Base or to all centralized actors. When it first announced Base, Coinbase said that its layer two solution would become progressively decentralized, but that did not mean disregarding regulatory compliance. Moreover, Coinbase said that though Base would be accessible to all developers at launch, it would be a home for Coinbase's on-chain products, meaning any current products that Coinbase incorporates with Base will likely uphold their existing KYC/AML procedures.
Eclipse launches Polygon SVM for seamless Solana developer migration
In related news last week, Polygon Ventures' portfolio company Eclipse announced Polygon SVM, a blockchain compatible with the Solana ecosystem. The news generated excitement in the Solana community, as the upcoming  chain will allow Solana developers to easily move their apps to Polygon without rebuilding their code for Ethereum Virtual Machine (EVM) compatibility.
Solana's interoperability with Polygon, outside of the EVM
Polygon SVM leverages optimistic roll-up technology to generate blocks, allowing Rust developers to port their code from Solana to Eclipse and deploy it on the Polygon network. Speaking to The Block, Eclipse founder Neel Somani observed that currently, Solana developers are constrained by the fact that they have to rewrite all smart contract code if they would like to migrate to Polygon. Somani also noted that the introduction of Polygon SVM presents an opportunity for collaboration in areas such as gaming, which have garnered significant interest from the Polygon and Solana communities.
By running smart contracts and tooling compatible with Solana, Polygon SVM would ultimately proliferate throughput speed and interoperability for sects, including gaming and DeFi in crypto. Decentralized applications (dApps) built for Solana can also migrate or become multi-chain via the SVM, allowing developers from the two communities to exist and grow on different blockchains. Eclipse views the recent launch only as the beginning for scaling and checks out for the rollup-centric future school of thought in helping make base layer ones faster and cheaper. The Solana Foundation grant recipient plans a testnet launch for Polygon SVM in Q1 before a mainnet launch can be scheduled for Q2 this year.
To learn more, check out our Polygon vs. Solana guide.
Sam is a financial content specialist with a keen interest in the blockchain space. He has worked with several firms and media outlets in the Finance and Cybersecurity fields.