Cardano's ADA slips to seventh-place in crypto rankings, holding at $1.22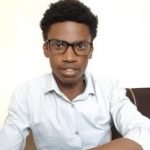 Securities.io is committed to rigorous editorial standards. We may receive compensation when you click on links to products we review. Please view our affiliate disclosure. Trading involves risk which may result in the loss of capital.
The mixed performance of top cryptocurrencies in the last few hours has reshuffled market positions. Notably, Cardano's native coin ADA is among those that have been dethroned.
Currently changing hands at $1.22, the token has dropped to seventh with a shrunken market capital of $41 billion. It is, however, among the top gainers over the last 24 hours with a 5.64% price increase. Only Polkadot's DOT (8.34%) and Avalanche's AVAX (7.88%) have recorded bigger leaps among the top ten in the same period.
Cardano network is not slowing down in GitHub activity
The Cardano network has started the year strongly after capping last year as the most developed blockchain on GitHub. The latest data from blockchain insight platform IntoTheBlock shows that the network's activity on the software development space GitHub has been rising steadily following a drop on January 3rd.
Earlier this month, Hoskinson explained why Cardano leads in the number of GitHub commits in a YouTube session. Discussing the roadmap for this year, the Cardano founder outlined that Cardano involved a large community working to solve critical issues in the network.
"There's a reason we're number one in GitHub commits; it's not that some person sitting in a warehouse somewhere just randomly clicking a button it's because there are so many people so much stuff so much effort that's going on […] The work we do is beneficial to everyone. It's patent-free, it's open-source, and we as a community are solving the hard problems."
Elsewhere, a dozen projects are set to be launched this quarter, according to Cardano founder Charles Hoskinson with many more expected to follow as users flock into the network.
IOHK issues update on the launch of new decentralized apps
Cardano's parent organization IOHK shared, on Twitter, an update on the anticipated network congestion due to the upcoming launch of new dApps. The company noted that it had taken measures to manage the traffic in a series of tweets posted on Saturday.
"We can expect significant network traffic around the launch of new #DApps, especially in the early days. […] Today, we have released a new #Cardano node version (v 1.33.0). This is just the first in a program of steps to steadily tune the network & increase network capacity, safely," the team wrote.
IOHK further promised to regularly update the Cardano community on the progress and advancement of the network.
Cardano Foundation completes funding for its goal of planting 1 million trees
Through a partnership with Veritree, the Cardano Foundation has raised enough funds to facilitate the processing of planting (and recording on its blockchain) 1 million trees in Kenya. The exercise is part of the reforestation and ecosystem development efforts by the blockchain company and the restoration firm. The two organizations aim to plant trees of different species in their native habitats across the globe.
The Cardano Foundation head Frederick Gregaard shared news of the milestone on Twitter, noting that the project was fully funded. Veritree previously pledged to plant a tree every time Cardano's native token is swapped for a TREE token. TREE tokens are designed to be redeemable on select days, with users getting NFTs, whose rarity depends on the committed ADA, in exchange.
Blockchain technology and its mainstream applications, such as cryptocurrencies, have been criticized for their negative impact on the environment. This is one of the driving forces of the #CardanoForest project. The network hopes to become more climate-positive and eco-friendly through this venture.
$1.00 mark could be a springboard for a Cardano rally: Michaël van De Poppe
Crypto analyst Michaël van De Poppe recently shared a YouTube video going into the price analysis of ADA. Van De Poppe reviewed the that ADA/USDT, ADA/BTC, and ADA/ETH pairs noting that the token was close to bottoming out around the $1 mark. He noted that this price level could act as a firing table from which ADA shoots.
The popular YouTuber added that Cardano could end its slump and post an uptrend in long if it clears crucial resistance levels. He predicted ADA bulls to aim for $3.00 and $4.45 if the token successfully cuts above the resistances at $1.50 and $2.30.
"If we're breaking $1.50, I think we can actually start continuing towards $2.30 and maybe even the highest at $3.00. If we really have a new impulse wave, we can start targeting the next one, which is $4.45 and potentially $6.00."
Cardano's coin eclipsed the $3.00 mark during September's rally, but recent market activity has sent the coin down over 60% from this peak.
To learn more about this token visit our Investing in Cardano guide.
Sam is a financial content specialist with a keen interest in the blockchain space. He has worked with several firms and media outlets in the Finance and Cybersecurity fields.