Cardano (ADA) Struggling to Rise Above $1.40 as Hoskinson Teases Upcoming Plans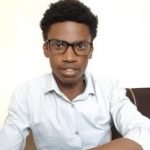 Securities.io is committed to rigorous editorial standards. We may receive compensation when you click on links to products we review. Please view our affiliate disclosure. Trading involves risk which may result in the loss of capital.
At its peak last year, Cardano's native token ADA rose as high as third spot in market capital rankings, ready to take on Ethereum. This was before the descent that saw the token slowly lose ground and its spot consequently. By Q4 last year, ADA had lost its crown and dropped into fifth place before ending the year in sixth place behind Binance Coin and Solana.
For long-time Cardano holders, this slip has been nothing short of harsh and upsetting. The Cardano community has, however, been psyched the past few days, confident that 2022 is the year it starts happening for ADA. In addition to promises of many developments on the way, recent remarks from Cardano's founder Charles Hoskinson have been positive.
Here's a look at the top headlines around Cardano, including the touted developments
Cardano crowned most developed crypto project on GitHub in 2021
Data from on-chain data analytics firm Santiment shows that the Cardano ecosystem ranked first in development activity last year among cryptocurrencies on GitHub. Averaging 53 daily contributors, Cardano slightly edged Kusama and Polkadot, which came on second and third places respectively, with fourth-placed Ethereum much more distanced.
Santiment, which tracked data from public GitHub repositories while excluding non-develop events such as comments and release downloads, said that the development activity holds little to no impact in the current market. However, Santiment noted that the activity was a strong indicator of project success for displaying monthly progress in creating a good working product, streamlined to the long-term vision.
Hoskinson outlays exciting roadmap for Cardano this year
Cardano founder and CEO of IOHK (the foundation behind Cardano), Charles Hoskinson, has laid down some plans for developing the cryptocurrency for this year. In a YouTube video streamed on Christmas Eve reviewing the year 2021, Hoskinson first mentioned how DeFi projects had been targets of hacking incidences leading to losses totaling over $10.5 billion in 2021.
Further, highlighting that Cardano has grown to have more than two million users, the techpreneur mentioned plans to launch an official open-source structure for the network. He also delved into plans to develop a financial operating system by the end of Q2 of this year, mooted to help provide DeFi services to African countries.
More recently, Hoskinson ran an educational vlog on January 2. He revealed plans to develop an extended UTXO smart contract model that would take the middle ground between Bitcoin's UTXO and Ethereum's Virtual Machine (EVM) systems.
Cardano will not need VCs, founder suggests
Hoskinson recently took to Twitter to illustrate the growth of Cardano, explaining that it will not need VCs as it has built one of the largest treasuries.
On New Year's Day, the Cardano boss criticized Silicon Valley on a YouTube video, in which he questioned the habit of rushing to break things, which he said was the cause for the $10.5 billion in DeFi losses seen last year. He reiterated that Cardano had taken a steady and systematic approach.
Hoskinson further pointed out that most VCs do not understand Cardano and have no idea it is more of a community than an individual project. He questioned the critics of Cardano's development, citing that it ranks first in GitHub commits.
Last Monday, Hoskinson spoke on decentralized apps and the Cardano DeFi Alliance in a YouTube video. In the video, he urged developers to have long-term visions during the development of protocols as he did not see many of the current DeFi projects making it past the next five or ten years.
Cardano's Revuto dApp debuts native token on KuCoin and Gate.io
On Tuesday, Revu became the first Cardano asset to be listed on mainstream centralized exchanges, KuCoin and Gate.io, with the token expected to begin trading from January 7. The integral payment dApp will now gain access to the billions in liquidity accessible via the tier-1 centralized exchanges set to be involved.
Revuto app offers a subscription management service that enables users to control payments they make to multiple subscriptions. Users can subscribe or unsubscribe to a utility with the single click of a button, with all payments requiring authorization to avoid any unintended charges. Therefore, as a utility token, REVU will scale activity in the two CEXs, more so evidenced by the massive growth it has seen in the four months since it launched.
Cardano (ADA) market performance
Cardano's ADA had one of the worst trading activities on the last day of the year, plunging to a multi-week low of 1.28. It, however, recovered into the New Year, closing in on $1.40 on the second day of the year.
The token price has since been on a downward trend, and the once hyped 'Ethereum-killer' doesn't seem to be it judging by its tumbling value. Based on the current market activity, this could be a good time for speculative investors and hodlers to grab ADA. Its value will likely surge down the road because of the exciting upcoming developments, although historically, it hasn't been the case.
That said, it is hard to judge how far Cardano will go in the long term. Nonetheless, enthusiasts have renewed optimism that it will climb back to its highs.
To learn more about this token visit our Investing in Cardano guide.
Sam is a financial content specialist with a keen interest in the blockchain space. He has worked with several firms and media outlets in the Finance and Cybersecurity fields.