Cardano Set to Launch Privacy-focused Sidechain and USD-backed Stablecoin in Q1 2023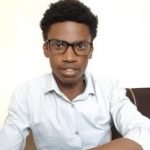 Securities.io is committed to rigorous editorial standards. We may receive compensation when you click on links to products we review. Please view our affiliate disclosure. Trading involves risk which may result in the loss of capital.
The Cardano network, which has today kicked off its annual Summit, has seen no short of improvement, at least as far as developments and fundamentals go. The Hoskinson-led project is set for a huge boost next year that could propel it back to its former status. This is after EMURGO, a founding entity and official commercial arm of the network, advanced plans to roll out the network's first stablecoin– USDA. Coming in the first quarter of 2023, the token could potentially help cultivate a vibrant and sustainable ecosystem around Cardano.
A first USD-pegged stablecoin for the Cardano ecosystem
The coin will be fully-pegged to the greenback (1:1) and is expected to be regulatory compliant. Its cash deposits will be custodied by an unnamed regulated financial services company in the US. The disclosure and upcoming launch represent efforts by Cardano to remain consistent with its ambition to serve the unbanked. USDA will enable quick international transactions without employing slow legacy banking and payment infrastructure.
As per the announcement, the stablecoin will launch exclusively as the first tool in EMURGO's Anzens suite and will enable users of the platform to tokenize their USD into USDA via credit or debit cards, ACH payments, wire transfers, or conversion of Cardano's native ADA token. The token slots in perfectly with Anzens' goal to bridge the gap between traditional and decentralized finance by issuing lending and borrowing products and crypto-fiat conversion for convenient payment options.
Vineeth Bhuvanagiri, the Fintech Managing Director at EMURGO, said the launch of a fully fiat-backed, regulatory-compliant stablecoin aligns with Cardano's goal of giving cryptocurrencies real-world applications while also laying the groundwork for the future economy. In the future, the blockchain tech company intends to make it possible to convert other stablecoins like USDT and USDC to USDA in a secure and simple manner. There are also plans to support the conversion and swapping with other major tokens like Bitcoin and Ethereum.
'Midnight' sidechain to debut in Q1 2023
Cardano is equally embracing zero-knowledge proof technology to achieve enhanced user protection and privacy. Speaking at the end of last week at IO ScotFest at Edinburgh University, Input Output Global CEO Charles Hoskinson revealed plans to debut a new blockchain – Midnight – powered by zk-proof smart contracts in Q1 next year.
The new Midnight chain would take the form of other privacy-centered chains, such as Monero that are geared toward user anonymity and protection. The major significant difference is that it will be built on a more widely-recognized programming language to attract developer talent.
"Midnight has evolved privacy-coin technology where everything was anonymous by default, which is what Zcash and Monero did with Snarks and ring signatures. This is a completely new way of writing and running private smart contracts and private computation," Hoskinson said.
The sidechain is expected to launch alongside 'Dust' as its accompanying native token. Upon deployment, it will enable users to complete transactions anonymously and also allow regulatory access contingent on granting the necessary permissions.
Cardano Foundation CEO speaks on the importance of information and education tools
Cardano's lack of utility – compared to Bitcoin and Ethereum- has been a heavy millstone around its neck for a while now. This has been a major investor concern that Cardano is finally looking to address. The ecosystems' plans for next year, especially the first half, appear to be geared toward growing utility. This means that in addition to the introduction of USDA and a privacy-centric chain, the network intends to add several other tools to move the needle in the short and long term.
Recently speaking with Learn Cardano host, Cardano Foundation CEO Frederik Gregaard highlighted several matters, among them, what to expect from Cardano next year. First, he lauded Cardano's resilience in this current phase of the market, explaining that the network progressively builds while also serving local communities around the world. Cardano is also focused on innovative ways of using blockchain technology. For this growth to remain sustainable, he urged that information be spread on Cardano's utility beyond just token ownership.
Expounding on the same, Gregaard remarked users need to understand that the possibilities are extensive, ranging from the creation of jobs to contribute to a sustainable footprint. Apart from information, educative initiatives must also take the fore. The Cardano Foundation exec believes that the availability of the necessary tools to make knowledge about blockchain technology as consumable and accessible (in multiple languages) as possible is essential.
To learn more, visit our Investing in Cardano guide.
Sam is a financial content specialist with a keen interest in the blockchain space. He has worked with several firms and media outlets in the Finance and Cybersecurity fields.