Cardano Roundup: Lace Wallet Announcement, Hoskinson Proposes Self-Regulation, and Linux Foundation Membership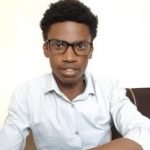 Securities.io is committed to rigorous editorial standards. We may receive compensation when you click on links to products we review. Please view our affiliate disclosure. Trading involves risk which may result in the loss of capital.
Cardano founder and Input-Output Global CEO Charles Hoskinson testified before the US House of Representatives Committee on Agriculture, Subcommittee on Commodity Exchanges, Energy, and Credit on June 23. The hearing, 'The Future of Digital Asset Regulation,' came amidst regulatory exigency in the crypto space.
Hoskinson proposes self-regulation for crypto
The Cardano executive touched on the regulation of the crypto industry, suggesting self-regulation within the industry just as the banks do. He explained that such a partnership where compliance is left to software developers after Congress makes laws would be ideal. He argued that with such a mind, developers would be empowered to create software to bring the proposed idea to life.
"It's a public-private partnership," he said. "What needs to be done is to establish those boundaries, then what we can do as innovators is to write software to help make that happen."
Equating the self-regulation notion to the approach adopted in the banking industry, Hoskinson disputed the current roles of the Securities Exchange Commission (SEC) or the Commodity Futures Trading Commission (CFTC). The two authorities have, in past instances, appeared to be battling for oversight in the crypto industry.
In response to a question by Georgia's representative Austin Scott on whether it is possible to regulate all crypto tokens, Hoskinson pointed to the ability of blockchains to log and transfer data that could help automate the process of self-regulation. He also suggested the issuance of self-certificates that would monitor compliance until an irregularity is detected, after which a financial body could come in to investigate.
Regarding crypto being used to finance illegalities, Hoskinson said that crypto could be programmed to flag the transactions. Notably, he has on past occasions demonstrated a keenness to work with federal regulators in developing rules and legislation to help the US become a leader in the blockchain industry.
Cardano to launch Lace – an evolving lightweight wallet
Input-Output Hong Kong, the research and development entity behind Cardano, announced in a recent video that it has been working on a light wallet – Lace. IOHK stated that the wallet offering, which has been in development for the last half a dozen or so months, will provide a range of functionality. Lace would allow users to store and manage crypto from a single location.
It will also let users hold funds and non-fungible tokens, complete payments, delegate stakes, and play around with various decentralized applications. The wallet remains under development, but according to Charles Hoskinson, the app would be evolving in nature in that it would be getting updates every six to nine weeks.
The end goal is to enhance what crypto users can do with their crypto and increase the adoption of the asset class. The wallet would be initially Cardano-native and restricted, but the long-term intent is to introduce chain interoperability to enhance blockchain adoption. As such, it would eventually support multiple crypto tokens.
Cardano joins the Linux Foundation
The Cardano Foundation revealed last Wednesday that it had joined the Linux Foundation as a Gold Member, meaning the Foundation is the only non-profit at this level. Cardano Foundation's Chief Open-Source Officer Dirk Hohndel, who has previously held a fireside chat with Linux creator Linus Torvalds, lauded the Linux Foundation's track record on open-source development and said the partnership would help Cardano drive its ambition to enhance the adoption of blockchain technology.
To learn more about Cardano visit our Investing in Cardano guide.
Sam is a financial content specialist with a keen interest in the blockchain space. He has worked with several firms and media outlets in the Finance and Cybersecurity fields.