AMLCop Functionality Expanded Upon by Globex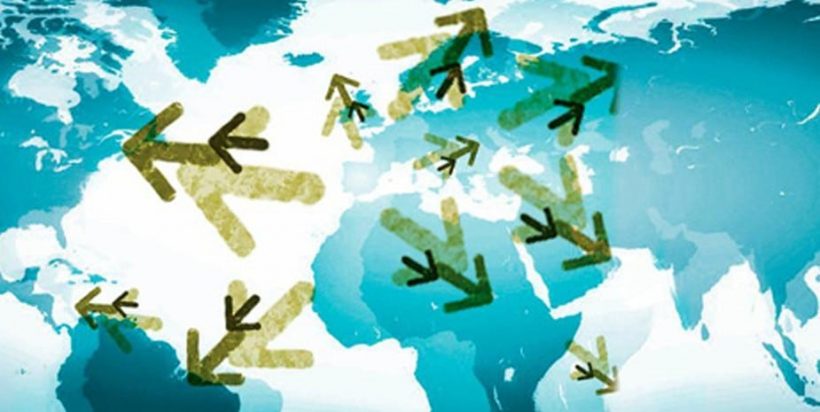 Prioritizing Security
Globex has recently announced a new solution for ensuring AML compliance. This is integrated in, and expands upon, the functionality already offered through the company's 'AMLCop'.
The new feature-set allows for real-time, continual scanning of ETH based wallets. The purpose of this scanning is to compare them against a growing database of addresses known for scams, hacks, and more. To date, the database is comprised of over 12,000 wallets, and continues to grow in time.
By gaining this ability, users of AMLCop are able to take part in preventative, rather than reactive, measures.
AMLCop
With regulatory compliance, a focal point in the digital securities sector, solutions such as AMLCop are welcomed services by many. This offering by Globex is tailor built to streamline the process surrounding anti-money laundering, as its name would imply.
The following is an infographic created by Globex to illustrate how the service works in a simple manner.
Globex Releases AMLCop – An Anti-Money Laundering Screening Solution
Commentary
Upon announcing this upgrade to AMLCop, multiple representatives from Globex took the time to comment. The following is what each had to say on the development.
Brian Collins, CEO of Globex, stated,
"With regulatory pressure in the U.S. and a new global standard for AML presented by the FATF, compliance can no longer take a backseat…We are thrilled to provide our clients with new and relevant search criteria to enhance AML efforts and protect market participants from bad actors."
Mark Elenowitz, President of Globex, stated,
"Through AMLCop's hosted web portal, companies can run unlimited checks, and re-checks, against the database, manage flagged individuals, and maintain timestamped reports of all AML verifications on the Ethereum public blockchain…Adding Ethereum wallet monitoring continues our vision of providing the blockchain and financial community with a true one-stop solution for blockchain compliance."
Speaking with Brian
In an effort to gain a better understanding of Globex and their aspirations, we recently had the pleasure of having a discussion with Globex CEO, Brian Collins. Make sure to read the exclusive interview to learn about what Globex can offer; from secondary markets to security solutions, and more.
Interview Series – Brian Collins, CEO of Horizon Globex
Globex
Founded in 2010, Globex operates as a 'software-as-a-solution (SaaS)' company out of Zug 'crypto valley', Switzerland.
CEO, Brian Collins, currently oversees company operations.
In Other News
As one of the more active companies involved with digital securities, Globex has found themselves in our newsfeed on various occasions. The following articles delve deeper into various recent developments surrounding the company.
Horizon Globex – An In-depth Look at an Industry Leader
Globex Announces Rescission Software
MOU Signed by Globex, Julius Capital Bank, and Antiguan Government
Globex Opens Gates to Software Stack, Powering Timeless Luxury DSO
Tokeny Makes the FinTech 50
The popular tokenization platform, Tokeny made it on this year's FinTech 50. The news places Tokeny in an exclusive class of movers and shakers in the marketplace. Also, it showcases Tokeny's dedication to simplifying the tokenization process for the EU market.
FinTech 50
Tokeny making the FinTech 50 is a huge accomplishment for the firm. The FinTech 50 recognizes the top FinTech firms across Europe. Companies that make the list tend to see a boost in activity directly afterward. Unlike most awards, the FinTech 50 is not an actual award per se. There are no actual winners chosen from the list. Instead, the list is kind of like a whos-who of businesses to watch in the coming months. The list is meant to showcases disruptive and newly developed strategies and technologies in the market, and the firms which employ them. Making the FinTech 50 places Tokeny in a unique category amongst the competition.
Innovation
To make the consideration, a firm must utilize game-changing technology to progress the financial markets. Not surprisingly, Tokeny does exactly that. Tokeny is a cloud-based platform which allows for the issuance of compliant tokenized assets. Developers sought to make the platform as seamless as possible. To do so, the platform incorporates several interesting features.
For one, companies can opt for a white-label strategy. In this manner, the investment process is more familiar to participants. The platform also features full AML and KYC integration. Both of these features allow Tokeny to maintain full compliance throughout the tokenization, issuance, and trading processes.
Versatility
Versatility is another important feature that the platform's developers incorporated. Unlike most tokenization platforms, Tokeny allows investors and businesses to utilize multiple currencies. This flexibility makes it easier for global investors to participate in crowdfunding campaigns with confidence.
FinTech 50 – A Big Deal
The FinTech 50 list is a big deal in the sector. This year was the seventh year running. Each year the event draws more viewers, impressions, and attendees than the previous. Last year's event received over 60,000 views. Also, the event had a reach on Twitter of over 5 million accounts in just 3 days.
Who are the FinTech 50 Judges?
Perhaps the most interesting fact about the FinTech 50 is how the judges are chosen. Every year, the list seeks out a panel of international judges to help decide what businesses mak -the-cut. These individuals are selected because they are industry leaders in their own right. Consequently, the list includes some of the most notable names in FinTech. This year was no different.
Tokenize All these Awards
This isn't the first time Tokeny received accolades for its market contributions. The firm received the coveted Fintech 2019 award in June as well. Award presenters choose Tokeny from 194 applicants from 33 countries.
FinTech Winners Tracked
Interestingly, FinTech list makers have their funding tracked for a year following the listing to see how the companies develop. In this manner, the lists can assess their decisions. Notably, the 2018 FinTech firms listed raised around $2.5 billion.
Tokeny – A Bright Future
With all the recognition Tokeny garnished this year, it's no surprise the platform continues to see rapid expansion. As Europe's security token sector develops, Tokeny's market positioning will strengthen even more. You can expect to see these innovative minds push the boundaries of FinTech to the next level.
Vertalo Integrates Insurance Software 'TigerMark' by Assurely
Product Integration
Today, digital securities specialists, Vertalo, and Insurance specialists, Assurely, have announced the formation of a strategic partnership.  This alliance will see Vertalo integrate software, known as TigerMark, into their platform.
The integration will provide Vertalo clients with increased security, as they will now have the option to insure DSOs taking place on the platform.
TigerMark
This product, formerly known as 'CrowdProtector', functions with two primary goals aimed toward the tokenization process.
Protect Token Issuers

Regardless of how well thought out, and structured, a DSO may be, there always remains the potential for an investor to become disillusioned with a company. TigerMark protects token issuers from potential lawsuits brought forth by said investors.

Protect Token Investors

One of the main draws towards DSO/STOs, is the oversight and necessary compliance with regulations. TigerMark works to protect investors, by ensuring that token issuers remain in line, and transparent with their regulatory obligations.
Commentary
The CEO of each Vertalo, and Assurely, took the time upon announcing their partnership, to comment on the development. The following is what each had to say on how the sector will benefit from this move.
Dave Hendricks, CEO of Vertalo, stated,
"Mainstream adoption of digital assets has been hindered by complicated token issuances and wallets designed for experts, leaving many waiting on the sidelines for a better user experience. Because of usability challenges and sub-par offerings, most investors haven't had the confidence to invest in new digital offerings, despite their promised gains and liquidity. Through Vertalo's partnership and integration with Assurely, both issuers and investors can now have more confidence that their investments in these new digital instruments are backed by the power of insurance, protected against simple administrative errors or unfortunate malfeasance."
David Carpentier, CEO of Assurely, stated,
"Partnering with Vertalo is a significant step the digital assets industry and for Assurely Integrating our products and process with Vertalo allows us to continue to increase the trust, confidence, and safety of investing in digital assets.  We are able to deploy an instantaneous, automated, and application-free insurance purchasing process that customizes risk products to what is needed, when it is needed.  It is a powerful partnership and we are thrilled to contribute to Vertalo's mission of advancing this industry for the benefit of all stakeholders involved."
Speaking with Dave
We were recently fortunate to have completed an exclusive interview with Vertalo CEO, Dave Hendricks. In this discussion, Dave touches on various aspects of Vertalo and their suite of services. Check out the interview below to learn more about the company and their offerings.
Interview Series – Dave Hendricks, CEO of Vertalo
Vertalo
Founded in 2017, Vertalo is a Texas based company. While this young company began their journey into digital securities as 'cap-table' specialists, their purview has continued to grow through software development, and the forging of various strategic partnerships.
CEO, Dave Hendricks, currently oversees company operations.
Assurely
Founded in 2016, Assurely maintains headquarters in New York. In the time since their formation, the company has strived to provide products which merge traditional insurance options with blockchain technologies.
CEO, David Carpentier, currently oversees company operations.
In Other News
For those looking to learn a bit more about TigerMark, make sure to check out this following article. TigerMark was originally released under the name 'CrowdProtector'. While the name has changed, the mission has not, and as seen here today, adoption is beginning to occur.
Assurely Presents the 'CrowdProtector'
Overstock to End Stock Lockup Early – OSTKO
This week, Overstock.com announced revisions to its Series A-1 Preferred Stock (OSTKO). The firm wants to drop trading restrictions and allow investors to trade OSTKO shares immediately. This pioneering strategy provides liquidity to investors in a manner that wasn't possible before the advent of blockchain tech.
Eliminate Rule 144 – OSTKO
All traditional shares require a six-month lockup period to be compliant with SEC Rule 144. During this period a series of processes occur to finalize the purchase. Overstock automated these procedures via smart contracts. Now the company seeks SEC approval to eliminate the need to adhere to Rule 144 in this instance.
The Original OSTKO Launch Date
The original record date for the OSTKO launch was September 23, but company executives postponed the date to push their new strategy. Now, Overstock plans to announce the new record date sometime in the next two months.
OSTKO
The new tokenized shares will be slightly different than their traditional counterparts. For example, Overstock's board approved a conversion rate of one digital series A-1 preferred stock to ten shares in common stocks. Interestingly, the company chose to make the new stock only available via the Dinosaur Financial Group brokerage platform.
The Dinosaur Financial Group is also a partner with tZERO, Overstock's blockchain subsidiary.  In both instances, the Dinosaur Financial Group functions as the broker-dealer. Basically, the firm provides brokerage accounts for investors seeking to trade these digital assets.
Discussing the partnership at that time, Dinosaur's Managing Director of Equity, Elliot Grossman described his company's pride in being a pioneer in the industry. He said that the technology has the potential to create "disruptive changes for issuance, trading, and settlement in capital markets." Today, Grossman is the CEO of tZERO.
Interests Rising
Speaking on the OSTKO shares, Overstock's Interim CEO, Jonathon Johnson discussed the interest seen from broker-dealers, regulators, and shareholders. He called the technology groundbreaking before touting integrated compliance and investor protections.
Most importantly, Johnson explained that blockchain technology improves the overall investor experience. He also described the tech as having an "enormous potential to transform society for the better."
Slow Short Selling
It was Overstock's ex-CEO, Patrick Byrne who first thought up the idea of tokenizing shares. Ironically, the strategy originated as a way to stop ramped short selling of their stock. Byrne claims a well-organized group of fraudsters targeted Overstock for the last year via these short sales attacks.
The short sellers seemed to only work with dollars so the plan to tokenize worked great.  That was until early this week when Morgan Stanly and JPMorgan started accepting fiat payments for the tokenized stock.  The news caused an investor frenzy that sent Overstock shares down 40% from a recent 52-week high.
Overstock is Full Blockchain
It's interesting to see how Overstock uses its blockchain know-how to navigate the market-scape. In this case, the use of blockchain to stop short sales attacks resulted in the development of a better investor experience. You can expect to see more from these innovative developers in the coming weeks as OSTKO goes live.