Aave Creators Develop An NFT-Managed Social Media Platform on Polygon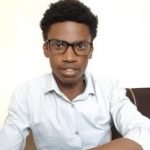 Securities.io is committed to rigorous editorial standards. We may receive compensation when you click on links to products we review. Please view our affiliate disclosure. Trading involves risk which may result in the loss of capital.
Developers of DeFi liquidity protocol Aave on Monday announced the launch of an alternative social media platform, the Lens Protocol, as part of efforts to decentralize the scene. The project launched on Polygon's Mumbai testnest, with the intention of coming to the mainnet on an unconfirmed date.
The decision to use Polygon was influenced by energy consumption and security factors. The homepage of the social media protocol explains. "Polygon's eco-friendly blockchain allows each publication on Lens Protocol to have a low carbon footprint while being on a low-cost, secure blockchain."
Lens Protocol's uniqueness will lie in its intensive use of NFTs, as most of the user data on the platform would be managed via these digital collectibles. However, this will not alter the end user's experience; it remains as it is in conventional avenues.
It will grant users a degree of control
In addition, the platform would place control over the content in the hands of the users themselves, rather than a corporation, but still retain a majority of the functionality of centralized social media such as profiles, comments and sharing posts (mirror).
Named after symbiotic plant lens culinaris, the "permissionless, composable, and decentralized social graph" platform would have its primitives as NFTs representing various attributes of a user's social media profile. This would mean that users can enjoy benefits from their participation on the platform.
To start with, user profile NFTs shall be the main primitives of the Protocol. These NFTs would hold information about the user history of the posts, mirrors, comments, and other content created by the user. The team behind the Protocol also said that individual addresses would be able to hold NFT profiles without a limit to how many profile NFTs an address contains.
What's more, even a DAO can own the profile NFT via a multisig wallet.
A unique 'reward's system
When a user follows another on the profile, a follow NFT would be provided. These token NFTs would also be incentivized for their utility and rarity; hence each would have a unique identifier. The NFTs can be sold in public exchanges, and owing to their unique traits, can be used in governance to manage DAO voting.
A mirror would be the equivalent to the share feature. Its functionality would be such that if any content is bought via a reshared post, the user who amplifies the content is eligible to earn something from the buyer.
Another huge plus would be that the Lens Protocol supports the InterPlanetary File System (IPFS) standard for all types of media. This means users could create and publish any content they like ranging from pictures and music to any other art.
In addition, there would be a collect feature to enable users assort publications and curate their collections based on their preferences on a few benchmarks.
The Protocol is also built to serve developers as Aave founder Stani Kulechov says it – an "open, composable [Web 3] social media protocol to allow anyone to create a non-custodial social media profile and build new social media applications."
It is no surprise hearing the names of DeFi flash loan platform Aave and Lens Protocol in quick succession since the "Aave fam launched the Lens Protocol." However, despite the relation, Aave is built on Ethereum, while Lens Protocol is hosted on the Polygon blockchain.
Sam is a financial content specialist with a keen interest in the blockchain space. He has worked with several firms and media outlets in the Finance and Cybersecurity fields.